Towards new Supportive and Palliative Care Guidelines for Patients with Advanced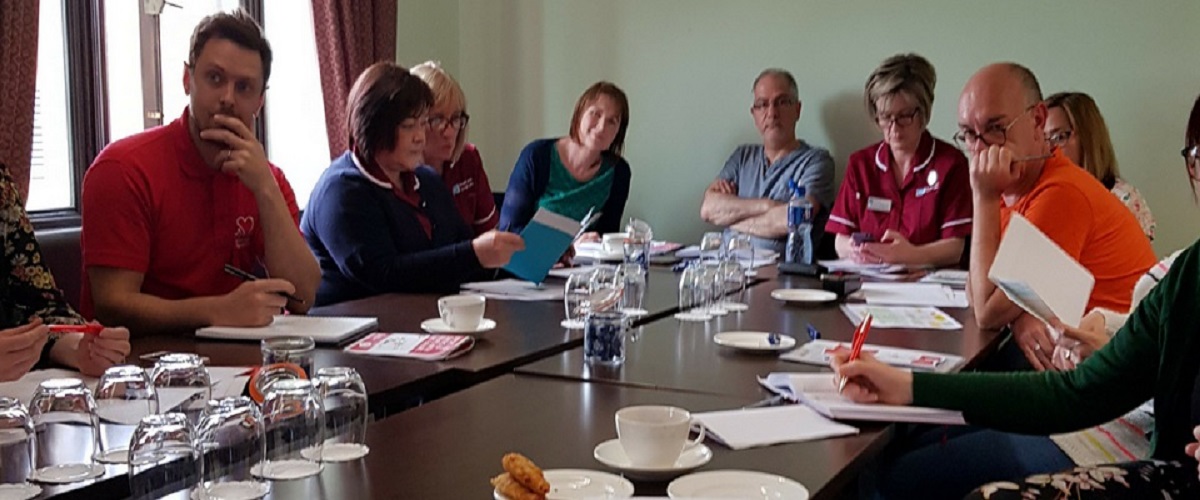 Prof Fitzsimons & Dr Loreena Hill sponsored a meeting of Northern Ireland Heart Failure and Palliative Care Professionals. Prof Fitzsimons presented findings from Chest Heart and Stroke project 'Development of a supportive intervention to meet the needs of carers of people with advanced heart failure'.
Regional Heart Failure Nurses, Palliative care nurses, Consultants, & GPs contributed to a productive discussion. The consultation will lead to an update of the 2010 Northern Ireland supportive & palliative care guidelines, for use by primary and secondary multidisciplinary team members.