Queen's Announce Scholarship Endowment to Honour Poet Michael Longley CBE and Professor Edna Longley
Queen's has announced the endowment of a £400,000 poetry scholarship and the creation of a classroom known as the Longley Room, in recognition of the lifetime of poetry excellence from Michael Longley CBE and his wife, Professor Emerita Edna Longley.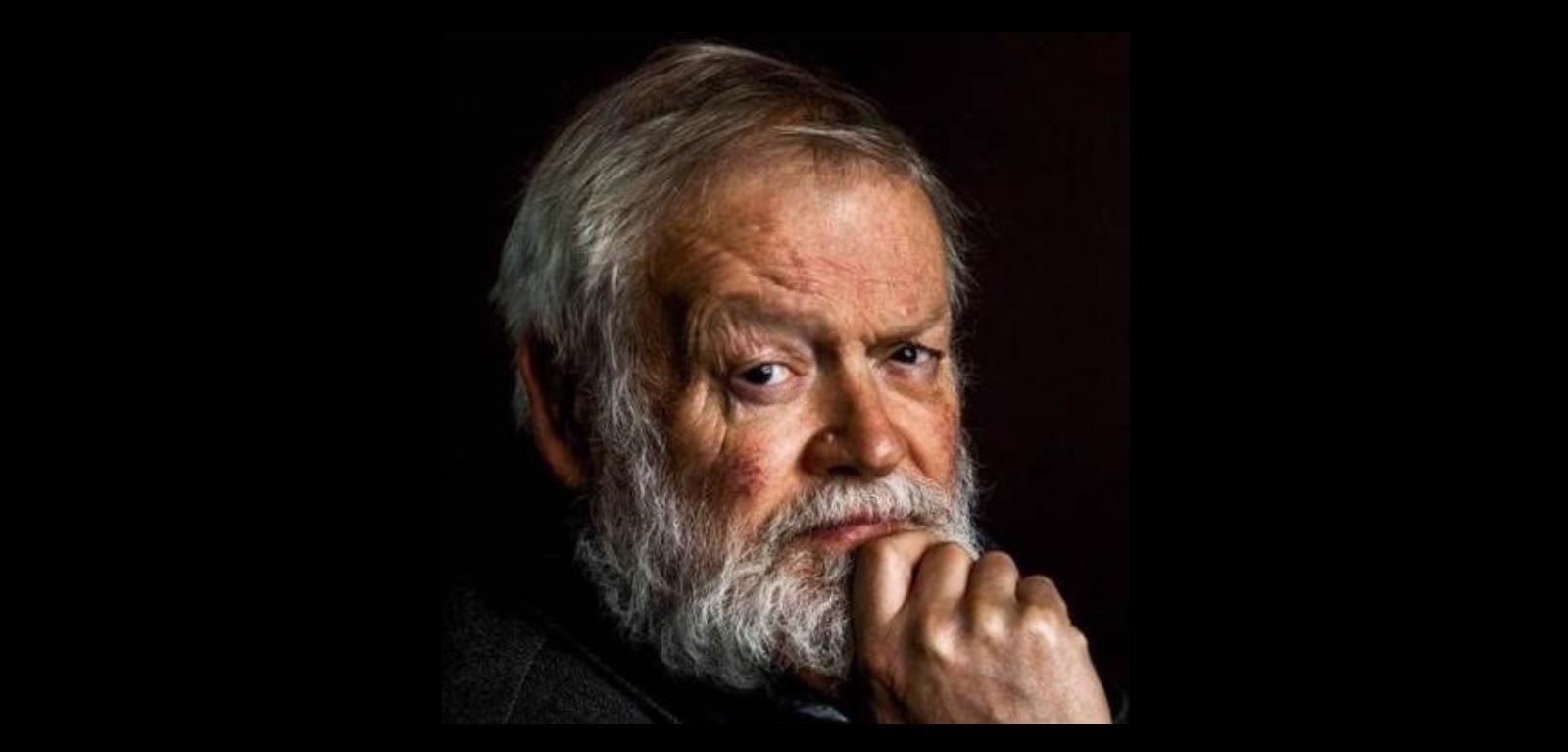 The gift from Mark Pigott KBE, which was matched by the University, to create the endowment, will establish the Michael Longley Endowed Scholarship Fund. This will fund two poetry scholarships each year, ensuring that future students benefit from valuable scholarship assistance, and are able to pursue their passion for poetry regardless of their background and financial means.
Each scholarship is valued at £7,500 and will be awarded to students studying on the MA in Poetry. The scholarships will be awarded beginning in the 2021/22 academic year. One scholarship will be for a student from the island of Ireland with preference given to students from a 'widening participation' (disadvantaged or non-traditional) background. The second scholarship will be for a student from the UK or EU, with preference given to students from Great Britain.
Professor Ian Greer, President and Vice-Chancellor of Queen's University Belfast commented: "Queen's University is delighted with this generous gift from Mark Pigott KBE, which will further enhance the University's rich literary tradition and acknowledge the incredible poetic talent of Belfast poet and Honorary Queen's graduate Michael Longley CBE, and Edna Longley, poetry critic, lecturer and Professor of English at the University, and now an esteemed Professor Emerita and Honorary graduate."
Michael Longley said: "Poetry is my religion. It is how I make sense of life. For more than sixty years, it has been my soul-work. I am delighted that this endowment will give support to students taking the excellent MA in Poetry at Queen's University. Since the 1960s, Queen's has been a hub for the writing and criticism of poetry. I am proud to have my name on scholarships which will help to ensure the continuance of that tradition."
Professor Emerita Edna Longley said: "Michael and I, who have longstanding links with Queen's, are humbled to be recognised by the establishment of the scholarships and the Longley Room. It is wonderful to know that each year, scholarships will be awarded to two deserving students of poetry. It's also truly flattering that there will be a room on campus which carries our name."
Michael Longley CBE is a poet of international renown, and his poetry collections have received many awards and critical acclaim. Gorse Fires (1991) won the Whitbread Poetry Prize; The Weather in Japan (2000), the T.S. Eliot Prize and the Hawthornden Prize; and A Hundred Doors (2011), the Irish Times Poetry Now Award. His 2014 collection, The Stairwell, won the 2015 International Griffin Poetry Prize. In 2001 Longley received the Gold Medal for Poetry from the Queen. From 2007 to 2010 he was Ireland Professor of Poetry. In 2017 he was awarded the PEN Pinter Prize, and in 2018 the inaugural Yakamochi Medal from Japan. He holds honorary doctorates from Trinity College Dublin (1999), the Open University (2004), and University College Dublin (2011), as well as from Queen's. He is an Honorary Fellow of the American Academy of Arts and Sciences.
Edna Longley has published many critical studies of poetry, including Poetry & Posterity (2000), Yeats and Modern Poetry (2013) and Under the Same Moon: Edward Thomas and the English Lyric (2017). She is a Member of the Royal Irish Academy, a Fellow of the British Academy and an Honorary Fellow of the American Academy for Arts and Sciences.
Mark Pigott KBE shared: "I have had the wonderful pleasure of being friends with Michael and Edna in recent years and these scholarships recognise their decades of inspirational work. This gift will ensure that the next generation of poets will have an opportunity to pursue their dream and create poetry that the world will enjoy."
For further details about the Michael Longley Scholarships, please visit: https://www.qub.ac.uk/schools/ael/Study/FundingScholarships/
Media
Media enquiries to Queen's Communications Office on email: comms.office@qub.ac.uk or Tel: (028) 9097 3091