President and Vice-Chancellor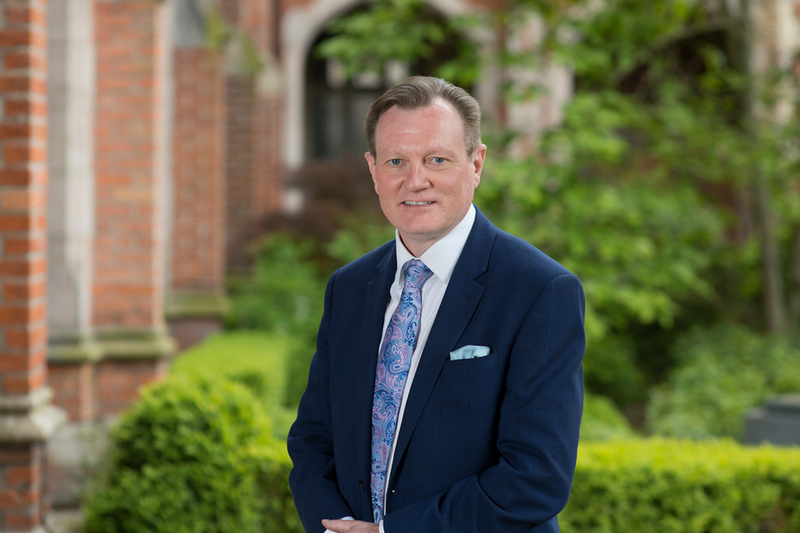 President and Vice-Chancellor
Professor Sir Ian Greer
As Chair of University Management Board, the Vice-Chancellor has responsibility for:


Chief Academic and Administrative Officer of the University
Chair of University Management Board
Chair of Academic Council
Ian Greer has been President and Vice-Chancellor of Queen's University Belfast since August 2018. He has extensive experience of university innovation driving regional economic growth, including cross-sector developments such as the Northern Health Science Alliance, a collaboration of eight Universities and NHS partners, and is the cofounder of the Health Innovation Research Alliance for NI.
He is a strong advocate for University social responsibility including widening participation. He leads the innovation pillar of the Belfast Region City Deal, driving innovation in key sectors for the local economy - creative industries, health innovation, data science & analytics, and advanced manufacturing. He is the immediate past President of Universities Ireland, promoting collaboration across the island, as well as a member of the Research England Council and the British Council's Education Advisory Group (EAG).
By way of background, he is a medical graduate of the University of Glasgow, with his research and clinical career in obstetrics & gynaecology. He has held senior leadership positions in several UK Universities, and was Vice President of the University of Manchester, immediately before moving to Queen's.
Contact
Vice-Chancellor's Office,
Queen's University,
Belfast BT7 1NN
Northern Ireland
Vice-Chancellor's Executive Personal Assistant
Mrs Louise McGrath (0)28 9097 5130
Email: vc.pa@qub.ac.uk