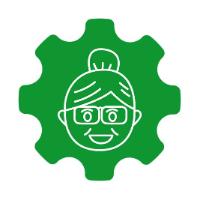 The CLEVER (Cognitive Level Enhancement through Vision Exams and Refraction) trial, based in India, is designed to test the idea that improving vision will help to slow the pace of cognitive decline and prevent dementia in older adults. CLEVER stands for Cognitive Level Enhancement through Vision Examinations Refraction.
The study will follow participants for three years to examine the impact on preserving cognitive function of providing glasses to older adults with vision impairment. With dementia care currently consuming 1.5 percent of India's GDP, dementia is a challenge with a significant financial as well as personal cost. Current dementia treatments are limited and costly.
If the CLEVER trial is successful, it would confirm eyecare as a low-cost, high-impact preventative measure. With a globally ageing population, the findings of the study have the potential to delay or prevent dementia in millions of people worldwide.
You can download the CLEVER trial summary and the ENGINE Slide Deck and read about the Project in detail.
Trial registration number: NCT05458323 at ClinicalTrials.gov