Living Legacies 1914-18
The Living Legacies 1914-18 Engagement Centre is a focal point for connecting academic and community researchers interested in how the First World War lives on in the twenty-first-century world.

The Living Legacies Engagement Centre is a UK-wide research collaboration between Queen's University Belfast, University of Ulster, Newcastle University, Goldsmiths, University of London, National Library of Wales and National Museums Northern Ireland. The Centre is funded by the Arts and Humanities Research Council (AHRC) in partnership with the Heritage Lottery Fund (HLF) until December 2016.

At its core is a group of academics from different UK universities all researching the enduring legacies of the First World War and whose shared expertise has potential to help community-led projects achieve greater levels of impact, outreach and engagement beyond their immediate localities.

The Centre's researchers are interested in partnering with community-based networks and projects to explore, interpret and record the 'living legacies' of the First World War. In particular, we are interested in helping communities across the UK to:
 • tell their stories and share these stories with others;
 • rediscover the forgotten First World War heritage in our landscapes;
 • find out why and where people moved as a result of the war;
 • express stories about the conflict through drama and theatre.‌
---
14 million birth records, 4 million marriage records and 11 million death records will be processed by the Digitising Scotland project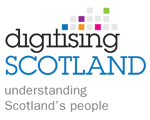 The University of Edinburgh Longitudinal Study Centre – Scotland (LSCS) has received funding from the ESRC to create a multidisciplinary research database from historical vital events records. The Digitising Scotland (DS) project will digitise up to 24 million Scottish vital events record images (births, marriages and deaths) since 1856. This will allow research access to individual-level information on some 18 million individuals – a large proportion of those who have lived in Scotland since 1856. At the moment these records are kept as indexed images accessible from Scotland's People, but this means that to extract data for research projects a researcher must first search for an individual record by name, and then manually transcribe the information they need themselves (eg cause of death, occupation, etc). This has made any large-scale research project impossible – a situation that the Digitising Scotland project will change.
Work Packages
The project contains 4 work packages:
Digitising birth, marriages and death vital events records from 1856 to 1973.
Standardising and coding occupation descriptions to the Historical International Standard Classification of Occupations (HISCO).
Standardising and coding all deaths to the International Classification of Disease – 10 (ICD-10).
Linking address information to consistent geographies through time.
For further information please visit :- http://www.lscs.ac.uk/projects/digitising-scotland/
http://gtr.rcuk.ac.uk/projects?ref=ES/K00574X/2
---
WW1 Community Platform
The development of a sustainable archive and portal to digital content created as part of the WW1 Engagement Centres', the activities of engagement-centre sponsored WW1 community projects, and through HLF-funded Centenary community projects, is at the heart of this proposal. Harnessing and sustaining 'new knowledge' generated by WW1 Centenary community projects, this cross-cutting and cross-Centre initiative will focus on development strategies relevant especially to young people – the born-digital generation – as well as foster greater inter-generational sharing of digital resources often created in the first instance by older people through HLF-funded and other centenary community projects. Key Aims:

create a digital infrastructure for sharing and integrating digital content from the community's engagement with the Centenary of WW1;
connect digital content from HLF-funded community projects and EC co-production projects and outputs;
provide a publically-accessible and sustainable resource for maintaining the 'digital memories' of the Centenary itself for future generations.

To achieve these aims the provision of a sustainable and substantial archive and portal to the digital resources created through HLF-funded activities is required. These projects have produced a plethora of different computerised data covering an extremely diverse range of topics. By their nature many community groups are transitory and this means that the critical building blocks of knowledge, understanding and cross-generational intercourse are at risk. New digital data comprising images, texts, sound and film are all products of the Centenary. Put simply without preserving the base datasets deriving from these Centenary community engagements, we cannot build on the legacy of this work, and the worst-case scenario is that the content itself will be lost.

Please see link for full website http://ww1digitalportal.org.uk/
---
The Ballykinlar History Hut
Down County Museum is pleased to confirm the receipt of EU PEACE IV funding for the development of the 'Ballykinlar History Hut', building positive relations project. The project hopes to consider myths and perceptions of past lives lived within Ballykinlar Camp, offering a unique understanding on how this past links to our future; taking wisdom from what went before, and building it into our future learning while developing approaches to culturally clashing situations.

This project is supported by the European Union's PEACE IV Programme, managed by the Special EU Programmes Body (SEUPB). Primary objectives of the project are The promotion of positive relations characterised by respect, where cultural diversity is celebrated, and people can live, learn and socialise together, free from prejudice, hate and intolerance.

A strong community engagement programme will be key, and working with our project partners at Queen's University Belfast, Centre for Data Digitisation and Analysis & Living Legacies 1914-18, Public Engagement Centre, we will provide opportunities for sustained, meaningful and purposeful connections between individuals and groups of different backgrounds, on a cross border basis. The project will pay particular attention to minority groups and those who traditionally have been marginalised in society so that opportunities will be created that allows for a greater degree of participation and integration within modern society. It is hoped that strong local partnerships will be forged, an outcome already greatly supported through previous EU PEACE money programmes.

The Chairperson of Newry, Mourne and Down District Council Councillor Mark Murnin explained 'The Council is very excited to be working with the CDDA at Queen's University Belfast to create a shared community resource and archive. This EU funded project will focus on the use of Ballykinlar Camp in the first half of the 20th century, particularly during the period 1914-21, by engaging with local people, digitising 2,000 artefacts and creating a virtual experience for the recreated Ballykinlar History Hut at Down County Museum'.


Marking this Decade of Centenaries, Down County Museum will recreate and provide interpretation of a 1900s period timber 'Armstrong Hut', based on an example salvaged from Ballykinlar Camp in 2012. The hut will be recreated in the central courtyard of Down County Museum and made open to the public by September 2019. The 'history hut' will be a focal point for the community engagement element of the project, and will enable local people to come together to preserve the memories and heritage of those who lived within the Ballykinlar Camp, telling the stories of its occupants throughout its many periods of use.

The 'Ballykinlar History Hut' project will provide the repository for much of the collected narratives, photographs, newspaper clippings, documents, letters and keepsakes, providing access to this significant period in the past, and a vivid picture of what life for soldiers, internees and refugees would have been like.
For more information please click here.
---
The Inniskillings Museum
The Inniskillings Museum is an accredited museum and a registered charity located at Enniskillen Castle in County Fermanagh, Northern Ireland. The museum has an extensive collection relating to the two Inniskilling regiments raised in 1688 - the Royal Inniskillings Fusiliers and the 5th Royal Inniskilling Dragoon Guards. The museum collection comprises more than 30,000 artefacts and 150,000 paper and print archives from all around the world.

This project will aim to create and deliver digital representations of irreplaceable historical documents, letters, diaries, maps and photographs relating to the Royal Inniskilling Fusiliers, in order to improve access to, and foster a greater understanding of, the materials held in the museum's archives. The pre-1900 archives are at greatest risk primarily due to their age, but also due to their use and storage over the past decades, and it is this collection of unique and irreplaceable documents that Access Inniskillings will focus on.

Project Outputs

Digitisation of all pre-1900 paper, print and photographic archives.
Successful protection and storage of the original archives.
Increased numbers of visitors accessing the museum library & archive suite to view the digitised archives.
New online visitors accessing the digitised archives.
Increased numbers of cross-community organisations in County Fermanagh engaging with the Inniskillings Museum annually as a direct result of this project.
Post regular updates to the museum Twitter account on the progress of the project.
Publish an online Story Map with links to digital facsimiles of original archives relating to the Fermanagh Light Infantry recruits and their homes between 1853 and 1865.
Deliver 2 community engagement events per annum showcasing a behind-the-scenes look at the ongoing preservation and digitisation of the museum archives.
Prepare and launch an online exhibition focusing on the preservation and digitisation of the museum archives.
Prepare and launch 2 online exhibitions focusing on archives from the Battle of Waterloo and the Crimean War.
Increase the number of new volunteers enlisted at the Inniskillings Museum through LELP.
Provide training for museum volunteers to deliver Access Inniskillings.
Create a dedicated workspace with an overhead cradle scanner for future digitisation of newly acquired archives by museum staff and volunteers.
Increase in volunteer hours engaged with Access Inniskillings.
---