Digitising Scotland
14 million birth records, 4 million marriage records and 11 million death records will be processed by the Digitising Scotland project

The University of Edinburgh Longitudinal Study Centre – Scotland (LSCS) has received funding from the ESRC to create a multidisciplinary research database from historical vital events records. The Digitising Scotland (DS) project will digitise up to 24 million Scottish vital events record images (births, marriages and deaths) since 1856. This will allow research access to individual-level information on some 18 million individuals – a large proportion of those who have lived in Scotland since 1856. At the moment these records are kept as indexed images accessible from Scotland's People, but this means that to extract data for research projects a researcher must first search for an individual record by name, and then manually transcribe the information they need themselves (eg cause of death, occupation, etc). This has made any large-scale research project impossible – a situation that the Digitising Scotland project will change.

Work Packages

The project contains 4 work packages:

Digitising birth, marriages and death vital events records from 1856 to 1973. - COMPLETED
Standardising and coding occupation descriptions to the Historical International Standard Classification of Occupations (HISCO). - ONGOING
Standardising and coding all deaths to the International Classification of Disease – 10 (ICD-10).- ONGOING
Linking address information to consistent geographies through time.

For further information please visit :- http://www.lscs.ac.uk/projects/digitising-scotland/

Digitising Scotland,
A SMARTS Way Forward:- https://www.qub.ac.uk/schools/NBE/Research/Impact/
---
The Living Legacies 1914-18 Engagement Centre was a focal point for connecting academic and community researchers interested in how the First World War lives on in the twenty-first-century world.
https://livinglegacies1914-18.ac.uk/
---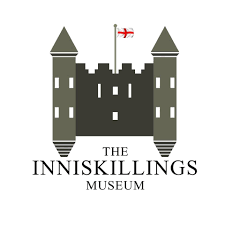 Inniskillings Museum
Data Management Tool

A bespoke Data Management Tool, (Inniskillings, SQL, Management, Auditing, Recording, Transaction, System), this database brings the Museums digital material together and allows for greater functionality and searching capacity across collections.

Brings together the various digital collections under one search

Regimental Personal Records (WebSite)
Subject Archive (MsAccess)
Biographical Archives (MsAccess)
Collection's Register (Modes)
Digitisation Library (pre 1900 - Spreadsheet)
Sprig
Possible others yet to come - War Dairie

Some of the Key features

Free Text Search

Search each Database Separately
Only add content to one system
Upload and edit content
Extract Information
Generate Authority Files

A Virtual Walking Tour

Raised in Enniskillen Development of a virtual walking tour
Research has been supplied by the Museum team and supports 16 points of interest around Enniskillen:-

1. The Kingdom of Lough Erne
2. From Gaelic to Plantation Castle
3. The Watergate
4. View of the Redoubt
5. Queen Street
6. The Dardanelles
7. The Royal Military Barracks
8. View of the Battlefield of Cornagrade
9. The Fermanagh War Memorial
10. Forthill and Cole's Monument
11. The East Bridge and Inis Cethlenn
12. The Presbyterian Church
13. The Diamond and Townhall
14. Church Street
15. St. Macartin's Cathedral
16. The South African War Memorial

Searchable Website

Digitisation and providing access to The Sprig of Shillealagh 362 editions which are held in 34 volumes and contains valuabale information about the Regiment and Regimental Life.
The key aim of this project is to showcase the collection on the Inniskillings Museum website 'Shop', which stands behind the Museum Paywall. To gain access a small fee will be required.
Research features include:

Volume search
Issue search
Free text search

Virtual Reality Tour

St. Macartin's Cathedral, Enniskillen
This technology uses cutting-edge True3D/VR structured-light scanning and associated cloud-processing to digitally capture and reconstruct a fully navigable, immersive and thoroughly engaging '3D Space'. Fully explorable via a web browser using any modern desktop, laptop, table or mobile device or via integrated VR headsets. We have also enhanced the tour with 27 identified research points.

For more information on VR models please click here.
---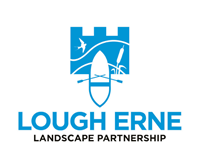 Legacy of Landscape: The People & Heritage of Lough Erne
Click here to read our January 2022 Newletter
Click here to read our September 2021 newsletter.
For a live update on the project please click here.
The Lough Erne Landscape Partnership (LELP) invites you to join us at the virtual launch of our exciting new two-year engagement programme – Legacy of Landscape: The People and Heritage of Lough Erne on Thursday 19th May at 7:30 pm, with guest speaker Ciaran McMenamin – Fermanagh native, author and actor. This event will explore our new project, which is focussed on discovering, celebrating and preserving the culture and traditions of the Lough Erne region, both past and present.
Supported through funding from the National Lottery Heritage Fund and the Community Foundation Northern Ireland, this project will be delivered in collaboration with the Centre for Community Archaeology (CCA) and the Centre for Data Digitisation and Analysis (CDDA) at Queen's University Belfast. The initiative focusses on the built and cultural heritage of Lough Erne, and volunteers can enrol to get access to a suite of FREE 'at home' learning opportunities where they can develop and learn new skills and share valuable stories, capturing and promoting the unique and special heritage of the Erne's landscape and communities. Having completed their online training, our volunteers will have the opportunity to put into practice the skills they have learned in the virtual classroom through fieldwork and engagement.
Elmarie Swanepoel, LELP Programme Manager, says 'We are really pleased to now launch this exciting suite of projects in partnership with QUB. It is going to be an exciting programme; working closely with the local communities that treasure the key heritage assets and special memories with opportunities for people to participate in various learning events and site based activities.'
There are 5 key heritage studies within the programme that are focused around the themes of:
Memories: Life on the Erne
Studying Vernacular Buildings
Enniskillen: The Development of the Island Town
Mapping the Built Heritage of the Islands
Power & Pageantry: Exploring Fermanagh in the Times of the Maguires
In order to address the current restrictions due to the pandemic, the collective QUB team have developed the LELP Online Heritage Campus. Spearheaded by Dr Siobhán McDermott, this exciting new online learning experience offers you a FREE course of five four-week long 'toolkits' or virtual learning experiences that enable you as volunteers to receive tuition from the safety of your own home! All we ask of you is your email address so we can enrol you and that you have a good internet connection to enjoy what we have prepared for you!
Perhaps you have always wanted to learn how to record a good oral history interview? Maybe you would love to know how to read the architecture of a building, even how to record a building? Would you like to know more about island life on the Erne? Have you got stories and memories to share with us? Throughout this two-year project (lockdown restrictions permitting), in addition to our learning sessions, there will be opportunities to participate in the field with archaeological excavations, site visits, buildings recording field schools, as well as a lecture series, online talks, and your chance to contribute towards the development of a dynamic and interactive 'Memory Map', showcasing the rich and unique cultural heritage of the Erne.
So, what do we expect from you? All we expect is an enthusiastic attitude and an interest in conserving and promoting the heritage of the region. Our online tutors will be available to help, advise, and support you from 10am-4pm Monday to Friday. You do not need to have any previous experience in any of our topics. We will see you through!
JOIN US!!
Please click here for further information on the projects and how to register as a volunteer or contact:
Dr. Heather Montgomery
Heritage Officer
Queen's University Belfast
Email: h.a.Montgomery@qub.ac.uk
Tel: 07857251035
Dr Siobhan McDermott: "We're delighted to be able to offer this resource to people of Lough Erne and Fermanagh. Having worked closely with local communities over the years we know that there is so much important local knowledge out there and we would love to see these toolkits help empower volunteers to connect with their heritage. There are so many exciting things to learn about from Oral History collection, recording old buildings, identifying the heritage of the island and of course, archaeological excavation. It is free and online which makes it all very accessible."
For further information on any of our project partners, please visit:
Lough Erne Landscape Partnership, or Facebook
Centre for Community Archaeology, or Facebook
Centre for Data Digitisation and Analysis, or Facebook



---
Showcasing our Virtual IT Models
During this time of physical restrictions, our digital service could greatly help you enhance your space, reach out to the public, and engage audiences by supporting your own Virtual Reality Tour.
The specialised software uses cutting-edge True3D/VR structured-light scanning and associated cloud-processing technologies to digitally capture and reconstruct a fully navigable, immersive, and thoroughly engaging '3D Space'. Fully explorable via a web browser using any modern desktop, laptop, tablet or mobile device or via integrated virtual reality headsets including Samsung/Oculus GearVR, Google Daydream, or Google Cardboard.
Features include an 'Inside View' allowing visitors to move fluidly around spaces almost as if they were really there; a proprietary 'Dollhouse View' for a total sense of the space; a 'Floorplan View' for an orthogonal, top-down perspective and 'Mattertag Posts' anchored to points in the 3D model, facilitating the addition of supplied hyper-linkable text descriptions, photos, videos or audio files. In short, a 3D walkthrough experience like no other!
If you would like to find out more, please contact Specialist Anthony Anderson A.Anderson@qub.ac.uk or Project Manager Elaine Reid Elaine.Reid@qub.ac.uk
Please see some sample tours:-
National Council for Voluntary Organisations (NCVO)
The National Council for Voluntary Organisations (NCVO) is the umbrella body for the voluntary and community sector in England. NCVO works to support the voluntary and community sector and to create an environment in which an independent civil society can flourish. NCVO has a membership of over 10,000 voluntary organisations. These range from large national bodies to community groups, volunteer centres, and development agencies working at a local level.

Testimonial

"CDDA have provided a first-class service for us for five years, turning charity account PDFs into useful data, which we use to produce up-to-date statistics on the UK's voluntary sector. CDDA's dedication and attention to detail have been a real asset to our project."


David Kane
Senior Research Officer, NCVO
---