About TOPIC
About TOPIC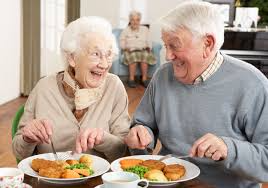 About half of all care home residents have their own natural teeth but their oral health is much worse than their peers living in the community. This is increasingly recognised as a problem by the Care Quality Commission. To help address this, the National Institute of Health and Care Excellence (NICE) guideline on the maintenance of oral health in care homes was published in 2016.
We are looking for care homes to work with, to understand how feasible and effective the NICE guidelines are to implement in practice.
We would like to work with registered care homes that have a minimum of 20 residents. We are aiming to recruit approximately 12 care homes in total; six care homes in North London, England and six in Northern Ireland.
TOPIC is funded by the National Institute of Health Research's Public Health Research Programme.