The N. Ireland Cancer Registry is a population based cancer registry which aims to collect data on all malignant and certain non-malignant tumours diagnosed in N. Ireland. It was re-established in May 1994 replacing an older incomplete, paper based Registry established in 1959.

The data include details on the patient, the tumour and treatment, and deaths. Procedures for cancer registration are widely established throughout the world and generally follow guidelines established by bodies such as the Union for International Cancer Control (UICC), the International Agency for Research on Cancer (IARC), the International Association of Cancer Registries (IACR) and the World Health Organization (WHO).

The Registry is closely linked to a worldwide network of cancer registries to engender collaborative working and harmonisation of research and statistical methods.

We are affiliated to the International Association of Cancer Registries (IACR) which was founded in 1966, as a professional society dedicated to fostering the aims and activities of cancer registries worldwide.

We are also a member of the European Network of Cancer Registries (ENCR) which promotes collaboration between cancer registries, defines data collection standards, provides training for cancer registry personnel and regularly disseminates information on incidence and mortality from cancer in the European Union and Europe.

More locally we are a member of the United Kingdom & Ireland Association of Cancer Registries (UKIACR). This partnership aims to promote and develop cancer registration in England, Wales, Scotland, the Republic of Ireland and Northern Ireland.
The NICR had a National Cancer Peer Review done in 2018. Download a copy of the Cancer Peer Review Report here.
For more history about the N. Ireland Cancer Registry (NICR) click on image below for a short online presentation.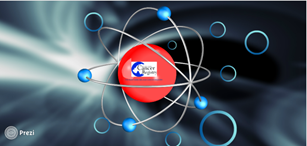 ‌