Queen's hosts PM Boris Johnson to discuss the University's contribution to the fight against COVID
Queen's University Belfast today (Friday 12 March) hosted a visit by Prime Minister Boris Johnson at the Wellcome-Wolfson Institute for Experimental Medicine.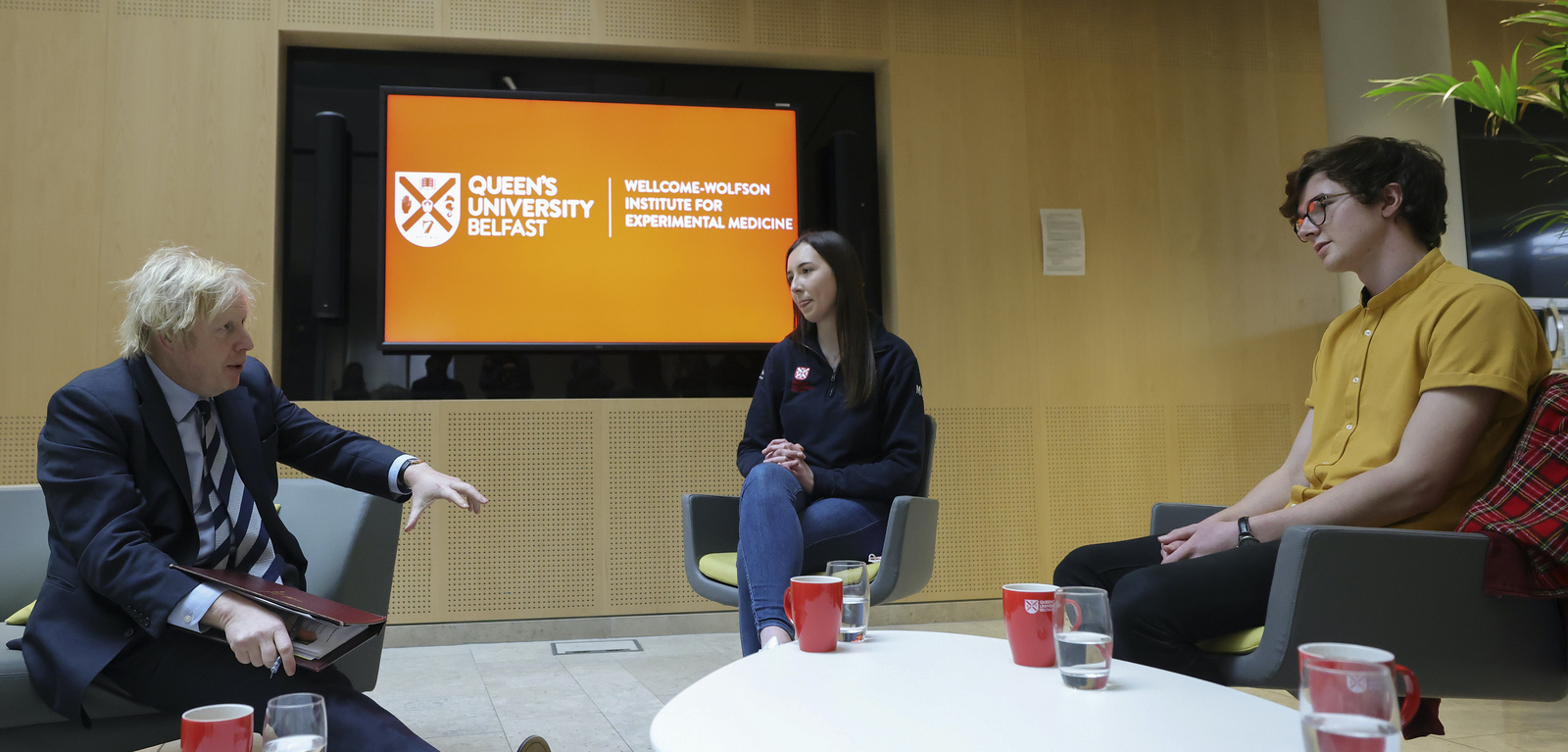 Prime Minister Johnson was welcomed by Professor Ian Greer, President and Vice-Chancellor of Queen's and Professor Stuart Elborn, Pro Vice-Chancellor for the Faculty of Medicine, Health and Life Sciences.
The Prime Minister visited one of the University's laboratories to see first-hand the work that the University is doing to help in the fight against coronavirus where he met a number of researchers working on these vital projects. During the visit, the Prime Minister met with Professor Greer, Professor Elborn, and Professor Donna Fitzsimons, Head of the School of Nursing and Midwifery, to discuss the University's response to the pandemic including the range of research projects that are making a positive impact and the contribution of health and social care students who joined the front line to support the Health and Social Care (HSC) services in Northern Ireland.
Professor Ian Greer, President and Vice-Chancellor of Queen's commented: "It was a pleasure to host the Prime Minister on campus and describe the exceptional work of colleagues and students across the University in responding to the challenges of the past year. The Prime Minister expressed his gratitude to all members of the Queen's community for these efforts and it is fantastic that these are being recognised in such a way."
Prime Minister Johnson also took time to meet with students who are interested in studying abroad and their experiences of University life during the pandemic.