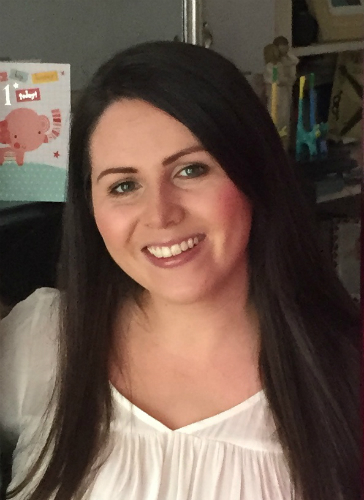 Research Theme: Supportive and Palliative Care
Research Title: Testicular Cancer; Identifying survivorship needs
Research Interests: Psyco-oncology, survivorship, chronic illness and psycosocial oncology
Supervisors: Dr Gillian Prue, Professor Sam Porter, Mr Seamus McAleer
Email: fmullan06@qub.ac.uk
Personal Bio
I began my undergraduate Nursing degree in September 2006 and completed it in February 2010 with First Class Honours. I gained clinical experience in a number of temporary posts including working as a Registered Nurse in a Private Nursing Home and a Staff Nurse post in Trauma and Orthopaedics in Altnagelvin Hospital. I then took up a permanent post in Endoscopy in Altnagelvin before decided to return to study and I began my MSc in Advanced Professional Practice in February 2012 on a part-time basis. I successfully applied for the Patricia Napier Scholarship in order to fund the MSc. I completed my MSc in September 2013 and commenced the PhD in October 2013 with the financial support of DEL studentship.I have enjoyed both my undergraduate and post graduate experience at Queens and have been supported and guided well by staff and students throughout.
Project Summary
Testicular cancer is the most curable solid tumour with a reported ten year survival of over 95% and is recognised as the paradigm for curable adult cancers. It occurs most commonly in the adolescent and young adult age (AYA) range, defined as 15-29 years old. The aim of this study is to identify the long term morbidity and late medical effects experienced by these men who are living as survivors of testicular cancer for a significant period of their lives. Data collection will employ the use of questionnaires to the general population of testicular cancer survivors and qualitative interviews with a smaller more specific group of survivors within the AYA range.
This research is warranted as there is a notable gap in existing literature, with little or no focus on the AYA age group in which this cancer is so prevalent. The AYA continuum represents a critical developmental period in which a number of important transitions occur including sexual self-concept and a development of a sense of self. Research is required to explore the potential interactions of the treatment for testicular cancer and the developmental tasks of adolescence and young adulthood in order to develop an evidence-based model for testicular cancer survivorship.
My Perfect PhD Day
My perfect PhD day starts with a good parking spot close to the MBC without the risk of a parking ticket, having a manageable to do list for the day (which I actually complete), many cups of tea and possibly a boojum for lunch.
When I'm not PhDing….
I am being mammy to my two children! Any free time I have I like to spend it reading, watching Greys Anatomy or going out for dinner.
Conferences & Publications
Oral Conference presentations at both the British Psycho-Oncology conference, Preston 2014 and the All Ireland Cancer Consortium, Belfast 2016.