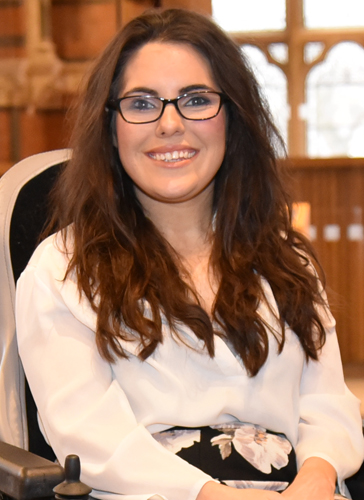 Name: Mary-Elaine McCavert
Research Theme: Maternal & Child Health
Research Title: Sleep Disturbances In Children Who Have Cerebral Palsy.
Research Interests: Psychology, mental health, adverse experiences and childhood disability.
Supervisors: Dr. Claire Kerr and Dr. Oliver Perra
Email: mmccavert02@qub.ac.uk

Personal Bio:
N/A
Project Summary:
My PhD aims to examine the prevalence, impact and current management of sleep disturbances in children who have Cerebral Palsy within Northern Ireland.
My Perfect PhD Day
A day when that tricky topic clicks into place and then you walk into the tea room and there are sandwiches.
Teaching
N/A
Other Activites
N/A
When I'm not PhDing…
I'm either feeding my adaptive sports addiction or I'm surrounded by animals and music.
Conferences & Publications: