‌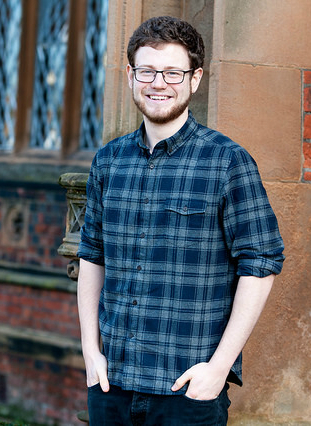 Research Theme: Supportive & Palliative Care
Research Title: Discovering bioactive compounds for bone growth: the osteogenicity of marine organism-derived extracts
Research Interests: Marine extracts, cell biology, marine biology, natural products, pathological conditions related to bone
Supervisors: Dr. Susan Clarke, Dr. John Nelson, Prof. Brendan Gilmore
Email: mcarson16@qub.ac.uk
Personal Bio
I completed my Masters of Science at Southampton University in 2014. During my final year I conducted a research project into the effect of temperature and salinity variation on jellyfish polyp respiration. Whilst very different to my current work this project made me realise my interest and passion for research, encouraging me to apply for a PhD at Queen's.
Project Summary
The focus of this research project is on testing marine-organism derived extracts for bone related activity. This work is being conducted as part of the "Beaufort Marine Biodiscovery" consortium of Irish universities and research institutes. As part of this project a number of marine extracts have been amassed, which we now plan to screen for their ability to enhance the proliferation and development of bone precursor cells. Through this project we hope to identify new potential treatments for clinical issues, such as stimulating fracture repair or preventing and treating osteoporosis.
My Perfect PhD Day
Getting a good result without having to hit the computer too hard!
Teaching
BSc Nursing – Evidence Based Nursing (Year 3)
BSc Nursing – Evidence Based Nursing (Year 2)
GCSE English volunteer mentor at the Conway Education Centre

Other Activities
School representative on the postgraduate forum (2014-2015)
PhD student representative on the Athena SWAN committee (2015-2016)
Organised two student-led events within the school
When I'm not PhDing…
I enjoy the odd game of 7-a-side football and a nice relaxing yoga class!
Conferences & Publications
Beaufort meeting poster (15 December 2014)
Postgraduate centre poster competition (27th May 2015)
NIBES – 10 minute presentation on the project (Friday, 5th June 2015)
REMERGE research group poster (Mon 22 June 2015)
UKSB poster (25th-26th June 2015)
IOM poster competition (2nd July 2015)