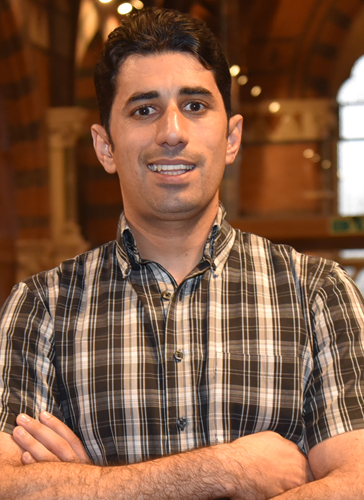 Name: Zakariya Yaqoob Al-Naamani
Research Theme: Supportive and Palliative Care
Research Title: Experiences of fatigue and self-management among patients receiving haemodialysis in Oman
Research Interests:
Supervisors: Dr. Kevin Gormley and Dr. Helen Noble
Email: Zalnaamani01@qub.ac.uk

Personal Bio:
I began my journey at Nursing Institute and graduated with Diploma in Nursing in 2006, Sultanate of Oman; in 2010, Bachelor in Nursing Science from Villanova University, USA; and in 2015, Master in Nursing Studies from Coventry University, UK. I worked as a staff nurse in medical-surgical unit for five years in Nizwa Hospital and three years as clinical instructor in University of Nizwa in Sultanate of Oman.
Project Summary:
The aim of my study is to explore the experience of fatigue among patients with end-stage kidney disease receiving haemodialysis in Oman, and their preferences for support strategies to manage this phenomenon.
My Perfect PhD Day
When I achieved the aims of my day.
Teaching
N/A

When I'm not PhDing…
I am joining Students Society's Events.
Conferences & Publications: