Ing Ho Kong wins Student Leadership Award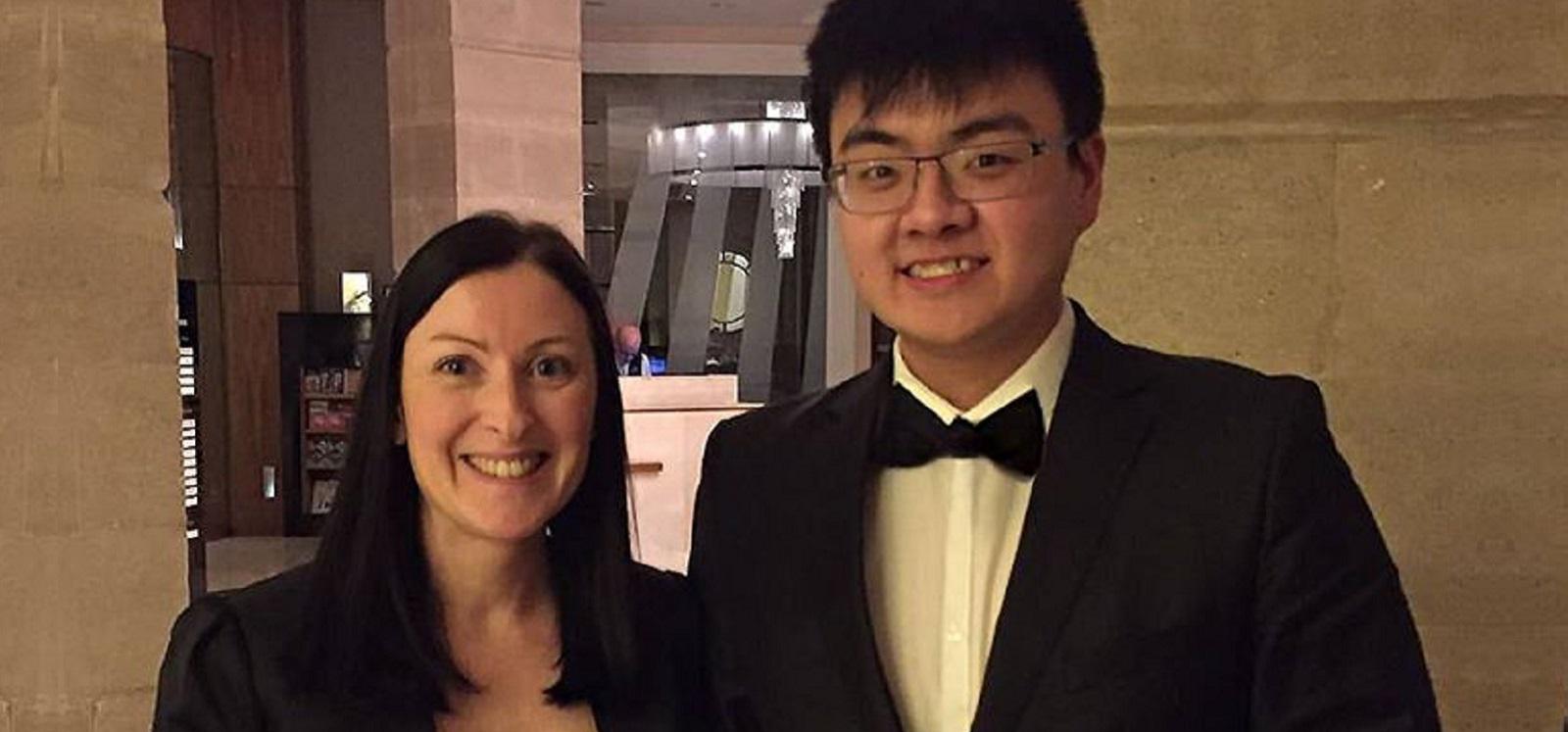 Congratulations to Ing Ho Kong, a Level 4 MPharm student, who won the 17th NI Healthcare Student Leadership Award presented at the Europa Hotel on Thursday 25th February 2016.
This prize is awarded for the extensive work that Ing Ho has done in developing a peer mentoring scheme within the School of Pharmacy to support the personal and professional development of international MPharm students.
Speaking after the event, Ing Ho explained how thrilled he was to have received such an award and thanked Dr Lezley-Anne Hanna (peer mentor co-ordinator and nominator) for her help and support with the scheme and application. He also expressed his sincere gratitude to management at the School of Pharmacy, Dr Dan Corbett, Dr Maurice Hall, Dr Raj Thakur, Learning Development Service, and all peer mentors and mentees enrolled on the scheme.
In terms of leadership as a future pharmacist, Ing Ho's overarching vision is to implement a more integrated working environment within primary healthcare (including community pharmacists) in order to maximise patient care. He considers that this can only be achieved by respecting each other's roles and differing cultures.