ProAxsis
The Journey from Proof of Concept to Successful Spin-Out.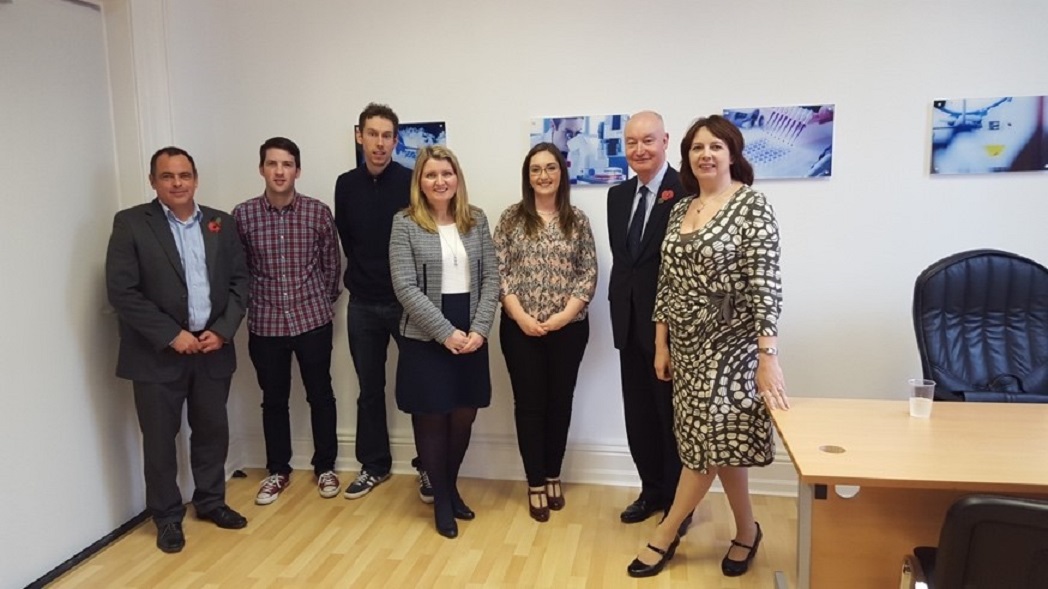 ProAxsis Ltd. was founded by Professor Lorraine Martin (CEO) and Professor Brian Walker (CSO) in 2013 as a spin-out from the School of Pharmacy, QUB and is an excellent example of a programme of work transitioning from proof of concept to full commercialisation. Since then the company has met several significant milestones, from winning the NISP CONNECT 25K competition in 2013 (now INVENT, Catalyst Inc.), to acquiring external investment and a Horizon 2020 SME Instrument Award in 2014. In July 2015, the company successfully launched its first lab-based product and in October 2015, a commercial full-time CEO, Dr David Ribeiro was appointed. In August 2016, ProAxsis completed the spin-out process by acquiring purpose built premises in Concourse III of Catalyst Inc. ProAxsis Ltd. currently employs six staff.
The company develops novel biomarker assays utilising a patented ProteaseTag® technology which allows for the measurement of active proteases in chronic diseases, in the first instance chronic airways diseases. Outputs to date include two patents, multiple conference presentations and a high impact publication in AJRCCM which reports the first use and validation of the first commercial product in the chronic airways disease, bronchiectasis.
Professor Martin continues to be involved in the strategic development of ProAxsis and was delighted when, in November 2016, her efforts to translate and commercialise the research were acknowledged by the university through the award of the highly competitive Vice-Chancellor's Prize for Research Impact. ProAxsis continues to build its portfolio of lab-based and point of care products with three CE marks to date and maintains a desire to develop products that will directly impact the management and quality of life of patients across a spectrum of chronic diseases. ProAxsis was announced as Innovative Business of the Year at the Business Eye First Trust Awards (BEFTAs) for small businesses in Northern Ireland in May 2018.
Follow us on twitter:
@ProAxsis
Professor Lorraine Martin and Professor Brian Walker
School Of Pharmacy