This conference considered priorities for rare disease outcomes and specialised commissioning - looking at Utilising data and genomics; Priorities for research; & Improving access to medicines by bringing together stakeholders and policy makers.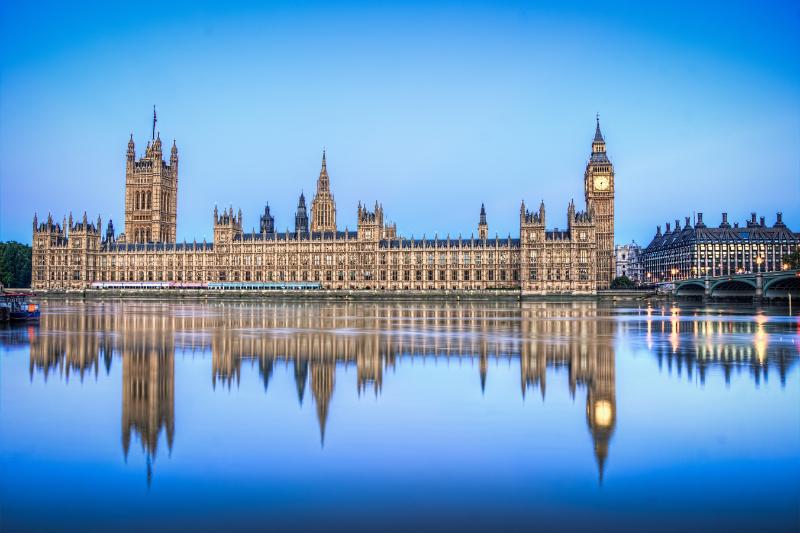 The Caledonian Club, 9 Halkin Street, London SW1X 7DR
---
The seminar brought together key stakeholders and policy makers to assess progress in implementing the UK Strategy for Rare Diseases.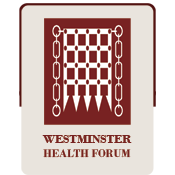 This Westminster Health Forum policy conference was held on 9th January 2020 & was attended by AJ McKnight and Sam Robinson providing a Northern Ireland perspective on rare disease policy.
More information on the event itself with a summary from key speakers is available on our rare disease news page.
8.30 - 9.00 Registration and refreshments with an opportunity to catch up with friends and colleagues
9.00 - 9.05 Chair's opening remarks. Rt Hon the Baroness Neville-Jones, Vice-Chair, All-Party Parliamentary Group on Rare, Genetic and Undiagnosed Conditions
9.05 - 9.35 The future for rare diseases policy in England and implementing the National Genomic Healthcare Strategy Professor Dame Sue Hill, Chief Scientific Officer, NHS England

9.35 - 9.45 Assessing the implementation of the UK Strategy for Rare Diseases and key issues for patients Dr Jayne Spink, Chief Executive, Genetic Alliance UK
9.45 - 10.40 Next steps for delivering specialised services for rare diseases: workforce and training, patient engagement and co-ordinating care

Dr Robin Lachmann, Consultant, Metabolic Medicine, University College London Hospitals NHS Foundation Trust focused on clinical services for patients with rare diseases.
Anneke Seller, Scientific Director, Genomics Education Program, Health Education England: (no slides) focused on innovative digital resources to support learning and awareness raising around new diseases.
Sara Hunt, CEO, Alex, The Leukodystrophy Charity: Despite limited treatment options, early diagnosis is key to success.
Angela McFarlane, Senior Market Development Director, UK and Ireland, IQVIA: There is much still to do, but the UK is finding a way forward for orphan medicine access in the UK.
10.45 - 11.10 Coffee
11.10 - 11.15 Chair's opening remarks: Alex Sobel MP emphasised that policymakers need the evidence to progress informed change.
11.15 - 11.25 Priorities for rare disease research: investment, collaboration and innovation Dr Larissa Kerecuk, Rare Disease Lead and Consultant Paediatric Nephrologist, Birmingham Women's and Children's NHS Foundation Trust and Clinical Research Speciality Lead, Paediatrics, National Institute of Health Research Clinical Research Network West Midlands
11.25 - 11.35 Utilising genomics and personalised medicine in diagnosis and treatment Dr Richard Scott, Clinical Lead, Rare Diseases, Genomics England
11.35 - 11.45 Improving access to medicines for rare diseases Richard Eaton, Rare Conditions Franchise Lead, Roche
12.05 - 12.20 The role of NICE in improving treatment for rare diseases: cost effectiveness, value and evaluation Helen Knight, Programme Director, Technology Appraisals and Highly Specialised Technologies, NICE
12.20 - 12.35 Next steps for specialised commissioning: funding, integration and reducing variation Dr Ayesha Ali, Medical Advisor, Highly Specialised Services, NHS England
"While we acknowledge this Westminster Health Forum policy conference was focused on rare diseases and specialised commissioning in England for genomics, research and access to medicine, what is commissioned in England is often implemented in Northern Ireland. We have an active research participant engagement group and strong voices from rare disease patients, families, and carers across Northern Ireland; with more than 1,000 respondents to individual consultations we are committed to empowering individuals living and working with rare diseases. Top-ranked short-term priorities requested by our NI rare disease community include (1) improved diagnosis; (2) a rare disease registry; (3) better accurate, reliable information for health and social care support ideally provided through a central web portal / online information hub supported by a rare disease coordinator(s); (4) improved coordination and transparent models of care that includes provision of reliable, disease-specific information, recognises contributions from expert patients / families, and is sufficiently flexible to include accessing multidisciplinary care from experts who may be geographically distant; (5) facilitated access to research; and (6) training and education of health and social care professionals for generic rare disease facts with links to experts in specific rare diseases. Recent quantitative and qualitative research focused on carers of individuals with a rare disease dramatically highlights that 100% of participants described caring having a negative impact on their mental health; a good care package and a single resource signposting carers to established pathways, useful resources and personal support would help relieve many hours (and often weeks!) of frustration. We need to maximise opportunities across the UK by working collaboratively and constructively with a multidisciplinary approach to build on recent developments and truly drive forward improvements for rare diseases". Dr Amy Jayne McKnight (Rare Disease Research Lead, Queen's University Belfast) & Samuel Robinson (Rare Disease Patient, Carer & Director of the Northern Ireland Rare Disease Partnership)