Postgraduate research projects

Postgraduate rare disease research
PhD and Master's student research
Postgraduate research is at the heart of our rare disease team - we are keen to support the next generation of excellent rare disease researchers. Our students have a variety of backgrounds and diverse project outcomes, from improving rare disease diagnostics, investigating the molecular pathogenesis of disease, and identifying the support needed for patients, carers, families and the professional teams supporting them. If you are a graduate with an interest in rare disease research, why not get in touch with the team today to discuss potential post-graduate research opportunities!
Sarah Sonner: The Odyssey Project (2022-25)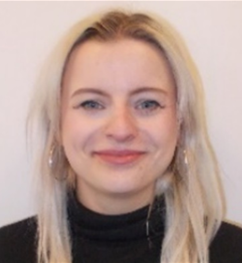 Sarah's research is looking at the utility of prenatal exome sequencing to help reduce the diagnostic odyssey which many patients with rare diseases experience. The hope is that through Next Generation Sequencing technologies we can identify pathogenic variants early, helping parents make preparations for management of their child's care at the beginning of their life. Sarah is interested in evaluating the use of these technologies and their improved diagnostic yield over standard techniques like chromosomal microarray and karyotyping. Through this, Sarah aims to help further the development of a prenatal service in Northern Ireland, so the path to diagnosis and support is easier for families in the future.
Sarah's thesis will unpack concerns around increased yield vs. cost effectiveness, interpretational burden of staff, and family anxieties and uncertainty.
Sarah is supervised by Prof Amy Jayne McKnight and Dr Fionnuala Mone
Ashleen Crowe: Priorities for change for the Rare Disease Community (2017 - 2023)

Problems encountered because of the low incidence of individual rare diseases include a lack of accurate diagnosis, lack of clarity about which specialists they should be referred to post-diagnosis, lack of coordinated approach, and medical professionals who have not heard of the disease. This makes it difficult to optimise treatment strategies that effectively manage the rare disease, or even to know which options are available. Thus improving communication mechanisms both within and around the healthcare system is of vital importance to individuals living and working with rare diseases in Northern Ireland. Through this research project priorities for change can be found. This will be accomplished through the exploration of the voices of those who have a rare disease, their families, carers, the healthcare professionals, and the advocacy groups. The results suggest strategies to improve communication and modernise services for those affected by rare disease in Northern Ireland.
Improvements are required to better support people living and working with rare diseases in Northern Ireland . The priorities for these improvements have been stated and have or will affect policy here in Northern Ireland. One example of this is that the Northern Ireland action plan has now been published and has been informed by this project resulting in priority actions of an online hub, a genomics partnership, and a rare disease registry for rare disease in Northern Ireland. Ashleen was on leave for two years during her PhD research.
Ashleen Crowe was supervised by Prof Amy Jayne McKnight, Dr Helen McAneney and Dr Gavin Duffy
For publications and presentations associated with Ashleen's PhD, please see: https://pure.qub.ac.uk/en/persons/ashleen-crowe-2
Katie Kerr: Multi-omics for rare disease diagnosis (2017 - 2020)

Advancing knowledge and technologies in the field of genomics (the whole of our genetic material) has improved our ability to predict, diagnose and treat disease. However, we now understand that genomics alone cannot predict the complexity of illnesses, and that rather than studying just this one piece, we must consider the entirety of the 'molecular puzzle' if we are to identify and cure disease. For patients with rare diseases which can be very difficult to diagnose and harder still to treat, this holistic approach known as 'multi-omics', is particularly promising. The 100,000 Genomes Project (100KGP), which sought to study the DNA of patients with rare diseases and their family members, has improved our ability to diagnose rare disease. However, multi-omics might offer further improvements to this, as identified in several literature reviews conducted in this studentship.
This PhD involved enhanced genetic analysis and the collection of samples from patients participating in the 100KGP for multi-omic anlaysis if genomics alone was not sufficient to provide a diagnosis, as well as exploring perspectives from patients, family members and carers about their awareness of this novel field of research.
Katie was supervised by Prof Amy Jayne McKnight and Dr Helen McAneney
For publications and presentations associated with Katie's PhD, please see: https://pure.qub.ac.uk/en/persons/katie-kerr-2/publications/