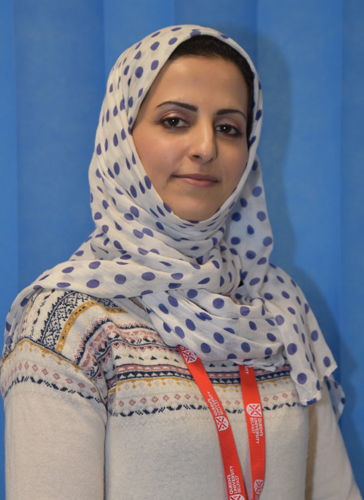 Name: Badryah Alshehri
Research Theme:
Research Title: Exploring The Effectiveness Of Hospital Connectivity Using Digital Communication Technology During Disaster Management Among Nurses In Emergency Departments In Riyadh, Saudi Arabia.
Research Interests:
Supervisors: Dr. Kevin Gormley, Dr. Gillian Prue and Dr. Karen McCutcheon
Email: Baa325@gmail.com

Personal Bio:
Ph.D student at QUB.
Project Summary:
The study is about to investigate the enablers and barriers among emergency nurses' experiences when using digital communication technology in relation to disaster management, to identify what connectivity digital communication technology provides and to inform policy and practice to improve communication among nurses in emergency departments (ED), enabling them to provide optimal healthcare services during disasters.
My Perfect PhD Day
I'm first year of Ph.D. not finish yet.
Teaching
N/A
Other Activites
N/A
When I'm not PhDing…
N/A
Conferences & Publications:
N/A