Better use of data needed to tackle NHS backlogs
A major success of the UK's COVID-19 response has been the use of up-to-date, publicly available data - now this approach must be widened to tackle the indirect and long-term effects of the pandemic, according to a new study by Queen's.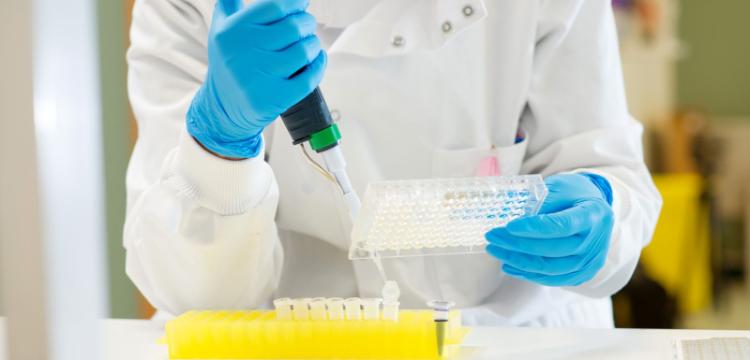 COVID-19 has had a disastrous impact on hospital waiting lists in the UK. NHS backlogs now affect over six million people.
The new paper, published by researchers from Queen's University Belfast, University College London and University of Edinburgh in the Journal of the Royal Society of Medicine, emphasises the critical need to tackle backlogs in cardiovascular disease and cancer, which together kill more than 300,000 people in the UK each year.
Data intelligence is the key, the authors argue. They highlight how they have used data to show that in the early first wave of the pandemic total admissions and emergency department attendances for heart disease dropped by over 50%, urgent referrals for cancer dropped by over 70%and chemotherapy attendances by over 40%.
Lead author Professor Amitava Banerjee, from UCL Institute of Health Informatics, also an honorary consultant cardiologist at Barts Health NHS Trust, said: "We need to get to grips with the current crisis. Data collection and analysis are crucial and should be performed across our entire health system, providing robust intelligence that we can act on to address pinch points in the system. Yet currently much of these data are in silos or inaccessible, which is not in the best interest of the patient."
The research demonstrates how Health Data Research UK, through DATA-CAN, the UK's health data research hub for cancer and the British Heart Foundation (BHF) Data Science Centre, is making important use of health data to inform healthcare policy. For example, the BHF Data Science Centre's CVD-COVID-UK/COVID-IMPACT Consortium has collated and linked data for a population of more than 60 million people across the UK, empowering over 250 researchers to deploy this intelligence to reduce COVID-19 impacts. DATA-CAN's work on the impact of the first COVID wave on cancer contributed to the restoration of UK cancer services and has had a pan-European impact.
Senior author Professor Mark Lawler, Associate Pro-Vice Chancellor, Chair in Translational Cancer Genomics and Professor of Digital Health at Queen's, said: "We must work together to turn data into intelligence and use that intelligence to inform how we deliver the best possible healthcare for our citizens going forward. If we don't act quickly and decisively, we will experience an epidemic for both of these common diseases, from which it may take a decade to recover. Data really can save lives."
Co-author Professor Cathie Sudlow from Usher Institute, University of Edinburgh, Director of the BHF Cardiovascular Data Science Centre, said: "Deploying health intelligence to inform health policy and its implementation must become the "new" normal. We need to respond to the crisis through action that is evidence-based and driven by insights derived from the data, rather than by supposition."
The successful deployment of data COVID-19 cases, intensive care admissions, vaccinations and deaths have influenced policy in the UK and many other countries. However, the approach to gathering systematic intelligence about the indirect and long-term effects of SARS-CoV-2 has been largely ineffective. This must change, the researchers argue, if we are to avoid the huge impact to our citizens and health service from COVID-19 and future emerging pandemics.
Media
Media enquiries to comms.officer@qub.ac.uk