Queen's Student Psychiatry Society scoops award at 2021 Royal College of Psychiatrists Awards
Mind Matters has won the PsychSoc or Student Psychiatry Society of the Year Award at the 2021 Royal College of Psychiatrists (RCPsych) Awards, which are held annually to recognise excellence within psychiatry.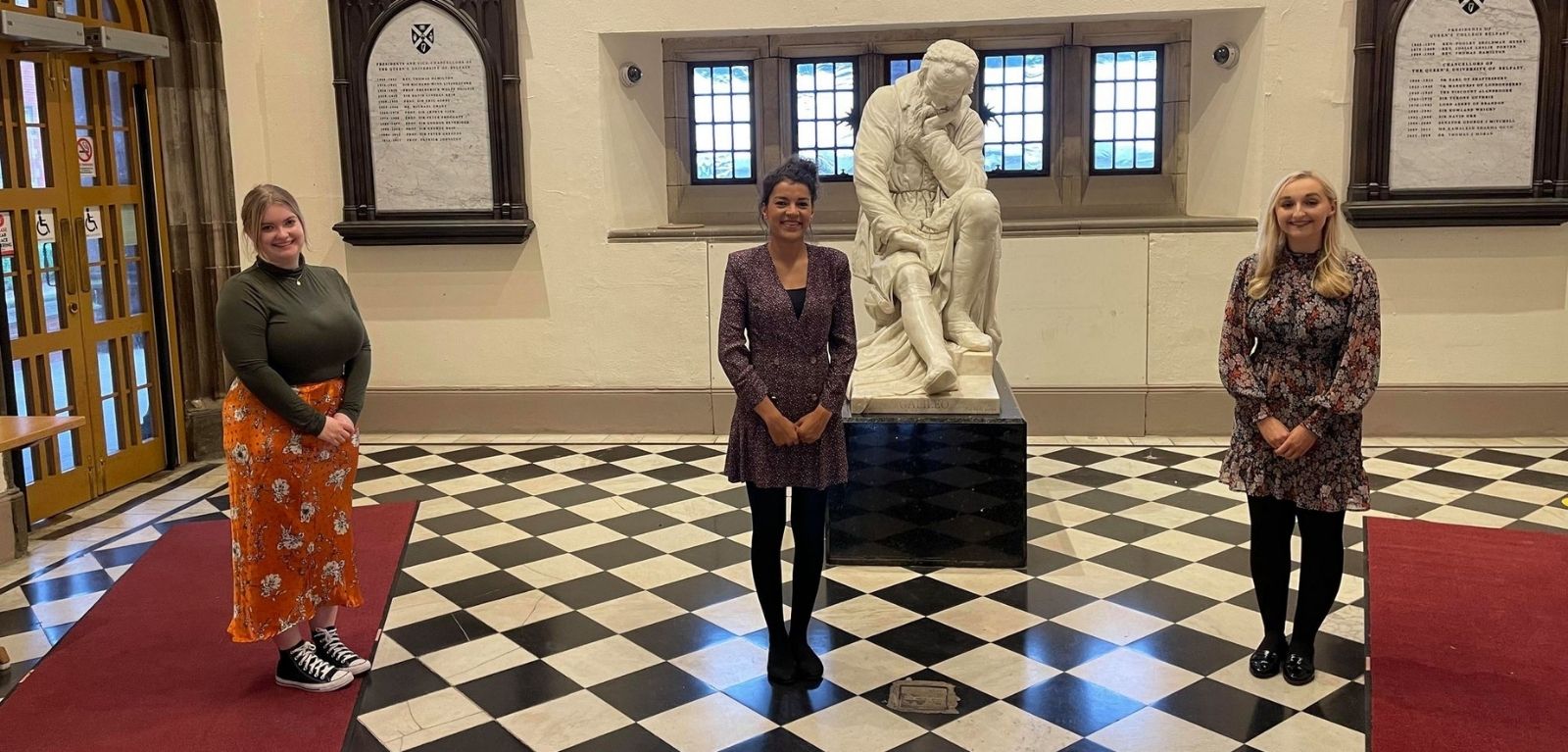 The awards mark the highest levels of excellence and achievement within the field of psychiatry, and are given to the Psychiatrist of the Year, Patient Contributor of the Year and PsychSoc of the Year, among others.
Patricia Vinchenzo, President of the Mind Matters society and final year medical student at Queen's University Belfast, said: "I'm delighted to accept the award on behalf of everyone involved in Mind Matters. We are very proud of what we have achieved in creating a dynamic and diverse programme of educational psychiatry experiences for our members across Northern Ireland and beyond.
"We have found innovative ways to increase our reach, from our Twitter takeover to local and national events, involving sport to reach new audiences. Together, we have worked tirelessly to overcome challenges during the pandemic including compensating students for clinical learning opportunities, supporting widening participation and maintaining a drive for recruitment to the specialty. We are thrilled to see this work be recognised with such a prestigious award."
Dr Adrian James, President of the Royal College of Psychiatrists, said: "I would like to express a huge congratulations to every team and individual shortlisted in this year's RCPsych Awards. It's important to be able to recognise and celebrate successes, especially during such a challenging time. It's been incredibly inspiring to hear about the great contributions to psychiatry being made by hard-working teams and individuals across the country."
The Royal College of Psychiatrists is the professional medical body responsible for supporting psychiatrists throughout their careers from training through to retirement, and in setting and raising standards of psychiatry in the United Kingdom.
The College works to secure the best outcomes for people with mental illness, learning difficulties and developmental disorders by promoting excellent mental health services, training outstanding psychiatrists, promoting quality and research, setting standards and being the voice of psychiatry.
Media
Media enquiries to comms.office@qub.ac.uk