Queen's awarded major funding boost through Irish Government's Shared Island initiative
Researchers at Queen's University Belfast are set to collaborate with institutions across Northern Ireland and the Republic of Ireland following a major funding boost from the Irish Government.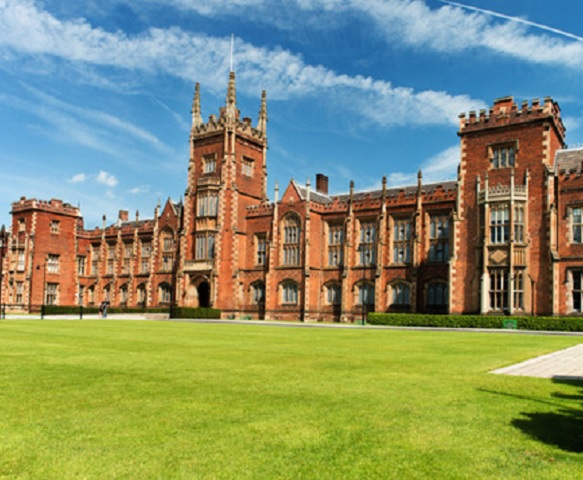 In total, 62 projects throughout Ireland have been awarded funding of £31.1 million (£37.3 million euros) in the first funding round of the Shared Island North-South Research Programme. Queen's University has been awarded funding for 43 projects.
Taoiseach Micheal Martin and higher education minister Simon Harris unveiled all recipients of the cross-border research funding during an event at Trinity.
The programme is part of the Shared Island initiative which was launched in 2020 and seeks to enhance co-operation, connections and mutual understanding on the island of Ireland.
Welcoming the announcement, Vice-Chancellor of Queen's University Belfast, Professor Ian Greer, commented: "I am delighted that our world leading researchers have been awarded grants for their research and will be collaborating with other great researchers across the whole of Ireland.
"This funding will foster greater connectivity between our universities, North and South, harness our strengths and ensure that our cutting-edge research continues to make a real difference to our society."
The successful projects at Queen's University Belfast include:
A collaboration with University of Limerick - eHealth Hub: All Island Research Hub for Federated Analysis of Cancer Data
A project with University College Dublin - Youth Dance Matters
A collaboration with TUS - Digital Twins in Cyber Physical Security
The full list of funded projects is available here.
Professor Mark Lawler is leading on the eHealth Hub at Queen's. He said: "Data saves lives. This award highlights our strength in health data science and digital health at Queen's. It provides us with a unique opportunity to work with our colleagues in the University of Limerick and other partners on this island, employing data intelligence to mitigate the impact of Covid on cancer services and cancer patients, and to answer some of the biggest challenges in cancer worldwide."
Dr Aoife McGrath is the lead researcher for the Youth Dance Matters project at Queen's. She commented: "In collaboration with our eight youth dance company project partners across the island, we are excited to engage multiple audiences in exploring how youth dance operates as a shared endeavour, and its potential as a site for collaborative cultural expression and education in post-conflict, post-Brexit, and global pandemic contexts."
Dr Kieran McLaughlin is leading on the Digital Twins in Cyber Physical Security project at Queen's. He says: "The threat of cyber-attacks against critical services, such as electrical grids or health care systems, is rarely out of the news today. We are delighted to be able to join with TUS to address this urgent challenge, by investigating new 'Digital Twin' technologies that can be used to simulate cyber-attacks against complex critical systems, allowing strategies to be developed to protect and secure them."
Media
For media inquiries, please contact comms.office@qub.ac.uk