Queen's trauma experts deliver PTSD training to professionals working with Ukraine refugees
Trauma experts from Queen's University are working with clinicians in Ukraine and Poland who are supporting people experiencing PTSD due to war.

The war in Ukraine, like other conflicts around the world, will mean millions of people going through horrific and traumatic events. Some may go on to develop post-traumatic stress disorder (PTSD), a psychological response to these intensely traumatic experiences, which may last for months or even years afterwards.
Dr Michael Duffy, Senior Lecturer and Cognitive Psychotherapist from the School of School of Social Sciences, Education and Social Work and Dr Ciaran Mulholland, Senior Lecturer from the School of Medicine, Dentistry and Biomedical Sciences and Consultant Psychiatrist at the NI Regional Trauma Network, are providing advice and delivering a series of international PTSD training webinars to educate and support mental health professionals working with refugees from Ukraine.
The aim of these lectures and training sessions are to provide safe and professional support to strengthen the skills of those trying to help people in Ukraine and refugees who are in great need.
Dr Duffy specialises in PTSD and complex grief and is one of the world's leading experts in trauma and conflict, in particular cognitive therapy for conflict related PTSD. In the past, he has provided many workshops on PTSD after large scale traumas including the 9/11 Twin Towers attack; the 7/11 London bombings; the Oslo bombing; the Utoya Island shootings; and the Manchester Concert bomb.
He explains: "The current circumstances that many children and adults are facing in Eastern Europe are appalling and the world is responding positively to provide safety and security for millions of refugees. We also must enable therapists to provide evidence-based responses for those who will develop problems such as PTSD and traumatic grief."

Dr Mulholland commented: "In Northern Ireland we have acquired expertise at Queen's University and in the Regional Trauma Network from decades of research and clinical experience working with psycho-trauma. It is our duty to share this knowledge with colleagues working in such extraordinary conditions."
The mental health training programme entitled 'Lectures in the Face of War in Ukraine' is organised by the Warsaw based Akademia Motywacji Edukacji (AMiE) in Poland and can be viewed online here.
FEATURED EXPERT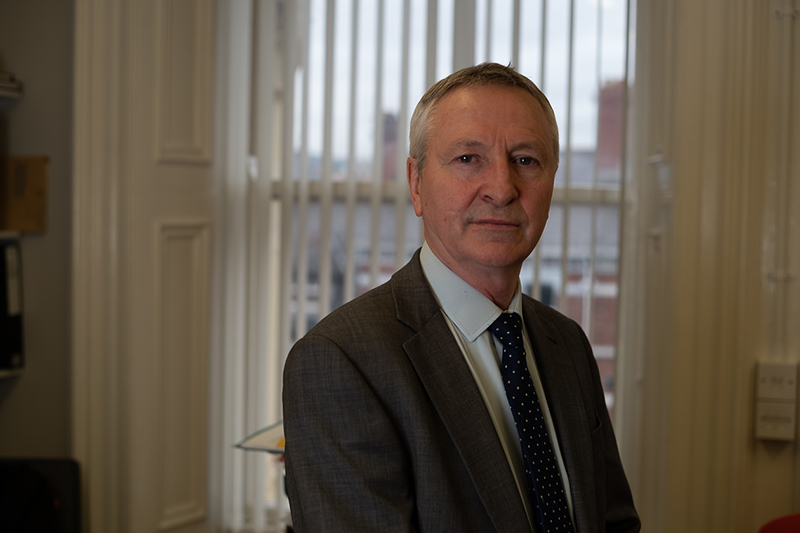 Senior Lecturer
CENTRE FOR EVIDENCE AND SOCIAL INNOVATION (CESI), SCHOOL OF SOCIAL SCIENCES, EDUCATION AND SOCIAL WORK (SSESW), THE SENATOR GEORGE J MITCHELL INSTITUTE FOR GLOBAL PEACE, SECURITY AND JUSTICE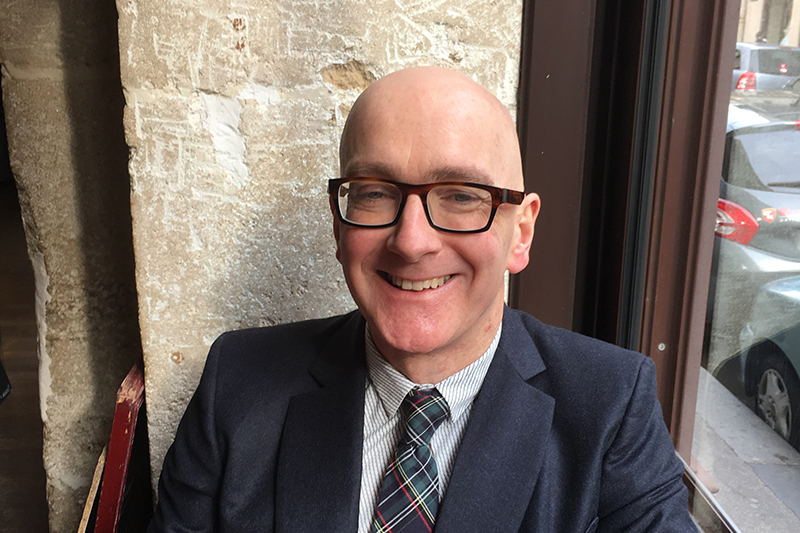 Clinical Senior Lecturer
CENTRE FOR EVIDENCE AND SOCIAL INNOVATION (CESI), SCHOOL OF MEDICINE, DENTISTRY AND BIOMEDICAL SCIENCES (MDBS), THE SENATOR GEORGE J MITCHELL INSTITUTE FOR GLOBAL PEACE, SECURITY AND JUSTICE
MEDIA
Media
Media inquiries to s.devlin@qub.ac.uk