Joint Public Health Conference – Innovation in Public Health
The Joint Public Health Conference was held at Titanic Belfast, 27th November 2019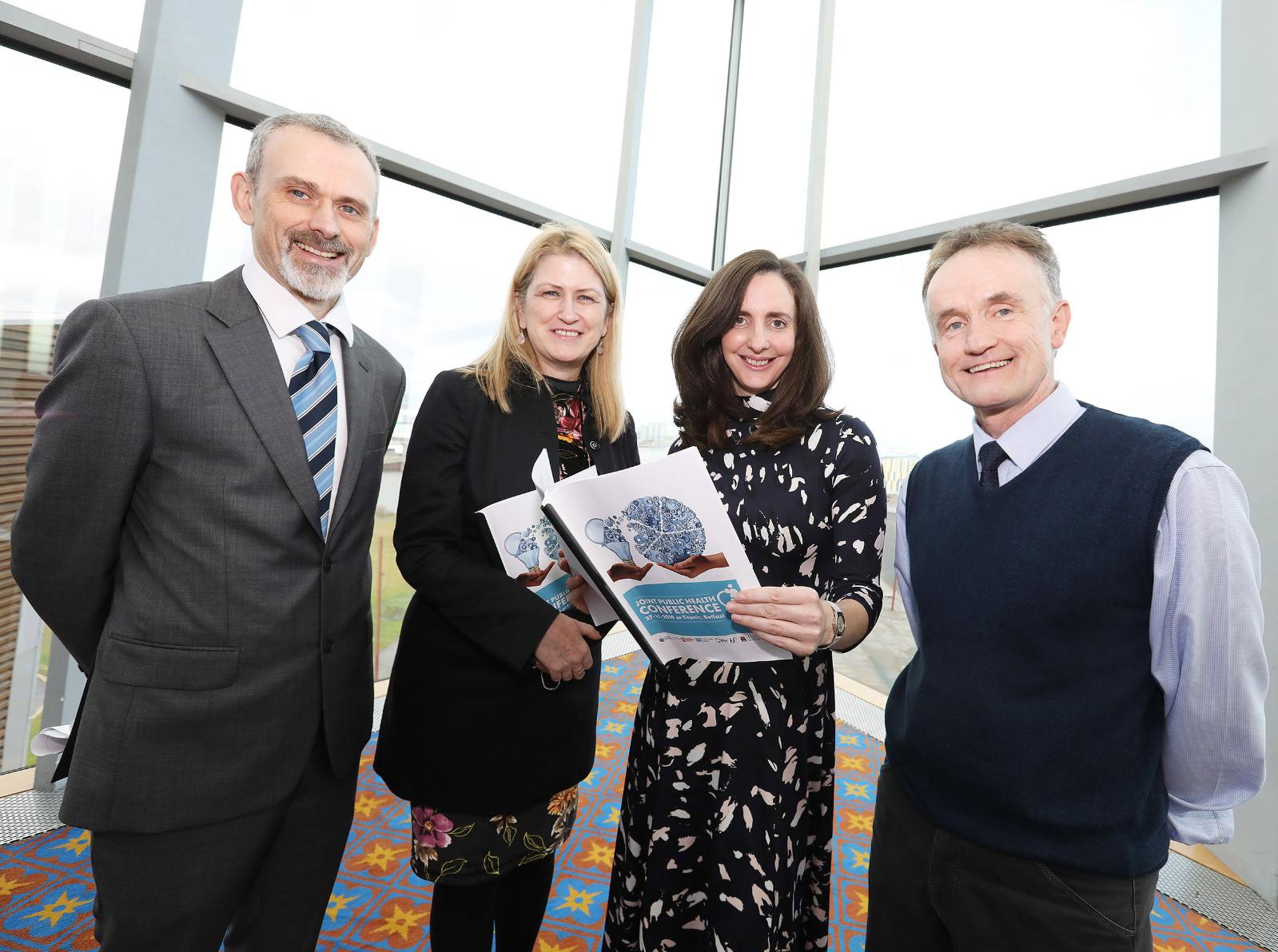 The Joint Public Health Annual Conference was hosted by the Centre for Public Health (Queen's University Belfast), the Public Health Agency (NI), the Health Service Executive Ireland, the Institute of Public Health in Ireland, and the Department of Health NI.
This year's conference focused on innovation in public interventions, design and evaluation. This joint event aimed to raise the profile of public health research, interventions and innovation, and engage local professionals, practitioners and researchers working in broad field of public health. The day provided an excellent opportunity to network across sectors and disciplines. In addition to the keynote plenary sessions, delegates had the opportunity to participate in several parallel workshops showcasing the innovative approaches that are currently underway across the island of Ireland.
The conference booklet, as well as the presentations delivered on the day, can be viewed via the links below:
Keynote speakers
Dr. Wendy Hardeman, Senior Lecturer in Health Psychology, University of East Anglia.
Professor Laurence Moore, Director MRC/CSO Social and Public Health Sciences Unit, University of Glasgow.
Dr. Marguerite Byhan, Lecturer in Environmental Engineering, National University of Ireland, University College Cork.
Oral Presentations