Our ambition is that we will be distinguised by our research strengths and recognized globally for the social, economic and cultural benefit we deliver through our research.
RESEARCH IN SSESW
Research in SSESW combines five core disciplinary strengths, in Criminology, Education, Social Policy, Social Work and Sociology, so that we proudly proclaim, and see ourselves as key advocates for, the worth and value of the Social Sciences. In addition to promoting the strength of our core disciplines, we are committed to multidisciplinary work that can address local and global challenges, and to creativity and innovation in research agendas and methodologies. We share core values of social responsibility, collegiality, inclusivity and commitment to excellent scholarship.
Much of our research is world leading and has influenced policy and practice locally, nationally and globally in many areas including education, criminal justice, the wellbeing of children, social cohesion and mental health. Research in the school is organised around five interdisciplinary research themes: Health, Wellbeing and Inclusion; Children, Young People and Families, Policy and Practice; Crime and Social Justice; Contested Societies; and Education: Advancing Understanding, Improving Outcomes.
Research Excellence
Research Excellence Framework (REF)
87% of research in Education and 76% of research in Social Work and Social Policy was assessed in REF 2014 as either 'Internationally Excellent or World-Leading', with Education ranked 4th in the UK for Research Intensity and Social Work and Social Policy ranked 11th.
Interdisciplinary Research Themes
HOW WE DELIVER OUR RESEARCH
Our research centres and networks
Key to the delivery of research in SSESW are our School research Centres and Networks, and the University wide Senator George J. Mitchell Institute for Global Peace, Security and Justice.
Mitchell Institute
Senator George J Mitchell Institute for Global Peace, Security and Justice
Find out more
START YOUR CAREER IN RESEARCH
Are you interested in doctoral study in the school of Social Sciences, Education and Social Work?
Find out more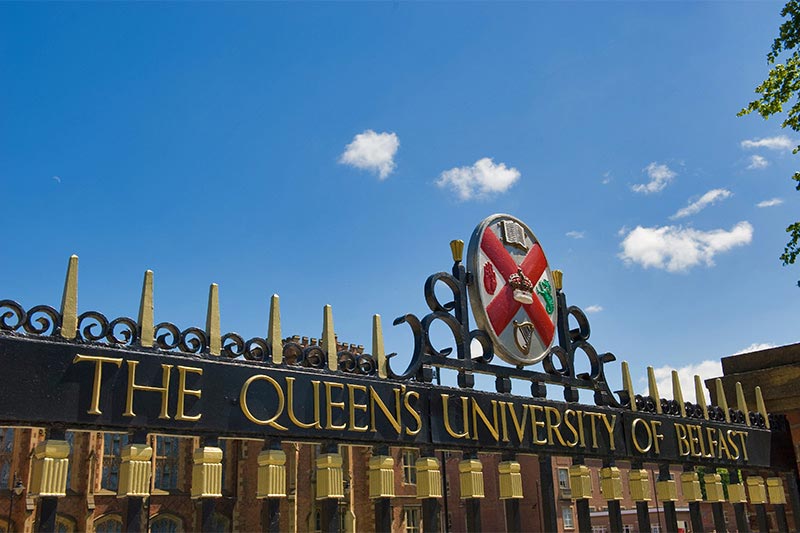 Our research impact
Queen's University is joint 8th in the UK for research intensity
Our REF ranking