WeCAN Event
A Career Talk with Professor Helen Heneghan Thursday 24 March 2022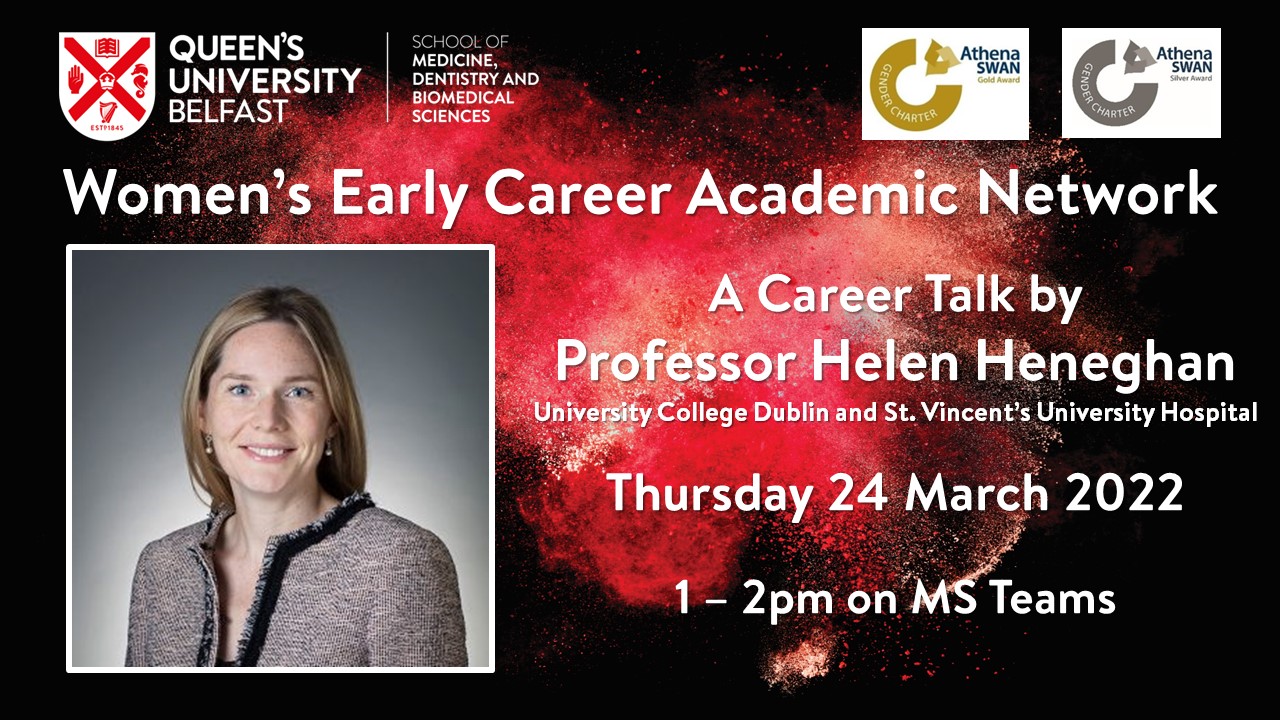 Professor Helen Heneghan was our Guest Speaker for the first WeCAN event of 2022.
The aim of WeCAN is to provide female academics with support and guidance, create awareness of and provide opportunities to discuss issues that affect women's academic career development and success, and provide opportunities to share strategies for dealing with academic life and work-life balance.
Guest speakers for our series of WeCAN events will discuss their career and career pathways, challenges and opportunities encountered, how they balance the demands of the clinical and academic workloads and work-life-balance.
About the Speaker:
Professor Helen Heneghan is a Consultant Bariatric Surgeon at St. Vincent's University Hospital, Dublin and is University's College Dublin's first female Professor of Surgery. She is a graduate of NUI Galway, and completed basic surgical training in Galway University Hospital. In 2012, she was awarded a PhD in the molecular expression of breast cancer and obesity from NUI Galway. She then completed the RCSI Higher Surgical Training scheme in general Surgery in 2016. During her training, she spent two years in the Bariatric Metabolic Institute in Cleveland Clinic, Ohio in the United States. She then completed her training with a Bariatric Fellowship in the UK (Chester, Liverpool). She has co-authored 60 publications in peer-reviewed journals and has written 5 book chapters on the topics of bariatric and endocrine surgery. Professor Heneghan is passionate about encouraging medical students to enter a career in surgery and regularly contributes to media and public engagement activities on the topic of obesity prevention and management.