Women's Early Career Academic Network (WeCAN) Seminar
This seminar focused on barriers and inequalities faced by trans and gender diverse people, with a particular focus on healthcare. Guest Speakers: Dr Kate Nambiar and Dr Alison Berner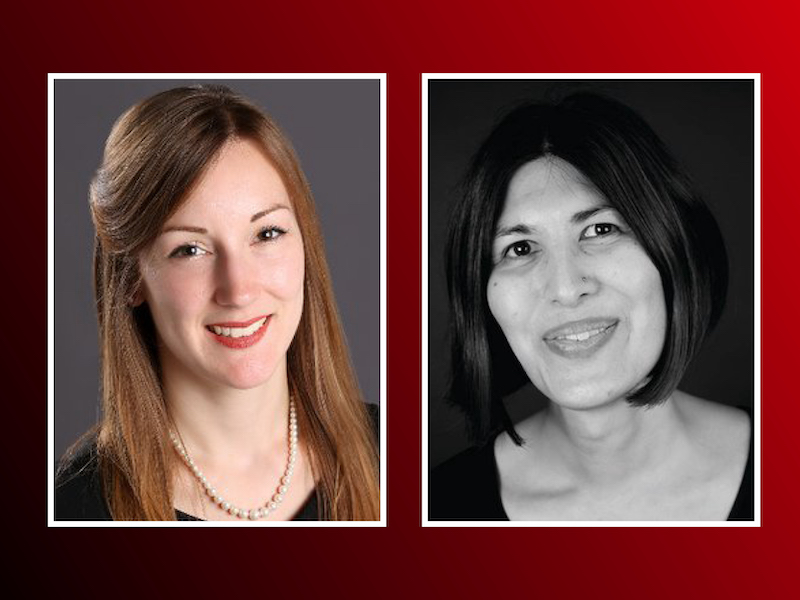 As part of the 2021 Women's Early Career Academic Network (WeCAN) Seminar Series, the Gender Equality Committee in the School of Medicine, Dentistry and Biomedical Sciences invited all staff and students to attend this virtual event.
DETAILS:
Date: Thursday 24 June 2021
Time: 12.30 pm - 2.00 pm
Location: Microsoft Teams
About our Guest Speakers:
DR ALISON MAY BERNER
Dr Alison May Berner is a Specialist Trainee and Academic Clinical Fellow in Medical Oncology at Barts Cancer Institute and part-time Speciality Registrar in Gender Medicine at The Gender Identity Clinic, Tavistock and Portman NHS Foundation Trust. She studied undergraduate medicine at University of Cambridge and University College London. She qualified in 2012 and has undertaken her postgraduate training in hospitals across north-east London.
After developing an interest in health inequalities for transgender patients accessing cancer screening and treatment services, she commenced a part-time registrar post at the GIC. She is also running a number of research projects at the interface of oncology and gender medicine, and acting as a liaison between the GIC and other organisations involved in cancer care.
DR KATE NAMBIAR
Dr Kate Nambiar is a specialty doctor in endocrinology at The Gender Identity Clinic, Tavistock and Portman NHS Foundation Trust. She trained in medicine at the University of Oxford and Imperial College, London, and qualified in 1999. She also gained a PhD in immunology and bioinformatics from Brighton and Sussex Medical School.
Dr Nambiar began her training in sexual health & HIV medicine in 2003 and currently also works as a sexual health physician in Brighton. She founded a sexual and reproductive health service for trans and gender diverse people in Brighton in 2012 which she still runs today. She is currently the chair of the British Association of Sexual Health and HIV (BASHH) gender and sexual minorities special interest group, and she has co-authored national guidelines for the care of trans patients in sexual health services and guidelines on contraception provision for trans and non-binary people too.
Dr Nambiar began working at the London GIC in 2019 and the main focus of her work is in the management of gender affirming hormone therapy and the care of trans and non-binary people with endocrine disorders.