Women's Early Career Academic Network (WeCAN) Event: Why being a "difficult woman" is a positive
A virtual seminar hosted by the SMDBS Gender Equality Committee with guest speaker, Dr Jaine Blayney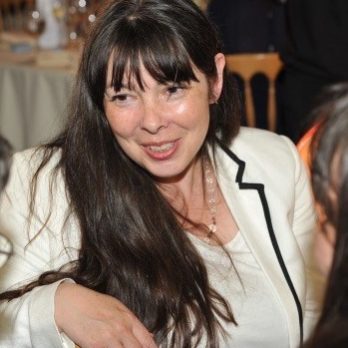 As part of the 2020 Women's Early Career Academic Network (WeCAN) Seminar Series, the Gender Equality Committee in the School of Medicine, Dentistry and Biomedical Sciences invites you to attend this virtual event which will be presented by Dr Jaine Blayney.
EVENT DETAILS:
Date: Thursday 5 November 2020
Time: 2.00 pm - 3.00 pm
Location: Microsoft Teams
EVENT OVERVIEW:
Dr Jaine Blayney, Lecturer in Translational Bioinformatics at QUB, will be sharing her perspective on the pros and cons of data analysis. Jaine will also share with us how she balances the demands of research and academic workloads and why being a "difficult woman" is a positive.
DR BLAYNEY'S BIOGRAPHY:
Dr Jaine Blayney studied Maths at Somerville College (Oxford); Computing and Info Systems then Bioinformatics at Ulster University. She has spent 15 years working with charities, in advice, training and counselling. Dr Blayney is currently a Lecturer in Translational Bioinformatics at QUB and is a Course Director for MSc Bioinformatics/Computational Genomics.
Dr Blayney uses mathematics, statistics and computing in biomedical research to uncover new biological insights from patient data; with an interest in separation of patients into different subgroups, based on the complex biological patterns found in tissue or blood samples, which can help speed up treatment response and patient recovery. Just as there is not a one-treatment fits all, different patient data may require the application of different statistical modelling or machine learning techniques.
In 2019, Dr Blayney was awarded the All-Ireland Women in Tech, Data Scientist @WITAwardsDublin, All-UK WeAreTEch TechWomen100 @WATC_WeAreTech and IT Professional of the Year by the British Computer Society NI.
All QUB staff, including Postdoctoral researchers and PhD students are welcome to attend this event.
REGISTRATION: