Women's Early Career Academic Network (WeCAN) Event - Career Talk by Professor Wendy Turner
A seminar hosted by the Gender Equality Committee, SMDBS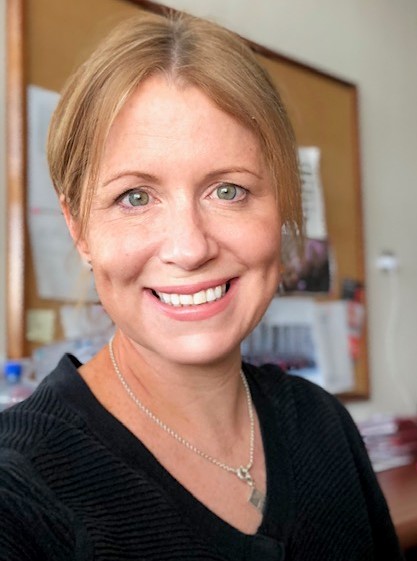 Professor Wendy Turner, Dentistry, was our Guest Speaker for the first WeCAN event of the year.
The aim of WeCAN is to provide female academics with support and guidance, create awareness of and provide opportunities to discuss issues that affect women's academic career development and success, and provide opportunities to share strategies for dealing with academic life and work-life balance.
Guest speakers for our series of WeCAN events will discuss their career and career pathways, challenges and opportunities encountered, how they balance the demands of the clinical and academic workloads and work-life-balance.
About Professor Turner:
Wendy is a Specialist Periodontist who qualified from The London Hospital Medical College (University of London) in 1992. After completing specialist training and working as a Consultant and Clinical Academic at Barts and The London School of Medicine and Dentistry for 25 years, she returned to Belfast in 2018 to take up the post of Professor and Consultant in Restorative Dentistry at Queens University Belfast.
Wendy is a fellow of the Faculty of Dentistry of the Royal College of Surgeons of England and Edinburgh, and has given lectures and presentations both nationally and internationally. She has served 8 years on the Council of the British Society of Periodontology (BSP) and is recognised by the General Dental Council as a specialist in both Periodontics and Restorative Dentistry.
Wendy has extensive experience in teaching both undergraduate and graduate dental students, and was Training Programme Director for Specialty Training in Periodontics across London.
Wendy's research interests include systemic diseases and periodontitis, the use of antimicrobials in periodontology, and severe periodontal problems in children and she has published a number of academic papers and textbooks in Periodontology.
Event Format:
1.00 pm: Lunch (served in the Outer Atrium, WWIEM)
1.15 pm: Career Talk, (approximately 20-30 minutes), followed by a Q&A session
2.00 pm: Event Close
All Staff and Students in the School of Medicine, Dentistry and Biomedical Sciences were invited to attend this event.