Why?
The aim of National Postdoc Appreciation Week (NPAW) is to raise awareness and celebrate the achievements of postdoctoral researchers and recognise the value of their contributions to the research ecosystem.
Who?
Postdocs are early career researchers who usually have already obtained a PhD (in the context of NPAW, we actually also celebrate researchers in similar roles, PhD or not). They mostly work on short-term contracts to aquire additional training and experience in order to become the future leaders in academic research, private research, governmental institutions or any other successful career they can apply their skills to!
Postdocs plan and conduct research, analyse data and disseminate their results by publishing in scientific journals, interacting with policy makers or with private companies. They are also often involved in teaching at the University, supervising students and junior staff and taking part in public engagement activities.
Postdocs are at the forefront of scientific discoveries, building a better future for all of us, and deserve our gratitude for their hard work!
What?
Events at Queen's vary with the year but could include research showcases, public events (in example a movie + Q&A), recognition (Prizes or awards), social events (usually with food!), social media campains etc. Since 2020, a group of postdocs and researcher developers from multiple UK institutions also co-ordinate UK-wide online events on careers or postdoc life, and, from 2021, the UK National Postdoc Conference will be scheduled during NPAW (it take place every other year).
When?
The week of the 3rd Monday of September.
Where?
NPAW was created by the National Postdoc Association (NPA) in the USA, where it has been celebrated since 2009. In 2018, Queen's was the only UK University to put a programme together and we intend to keep organising NPAW in Belfast every year! Since then, multiple UK Universities have joined the celebrations and groups of postdocs from across the country work together to organise virtual events for all.
Programme 2021 (20 - 24 Sept)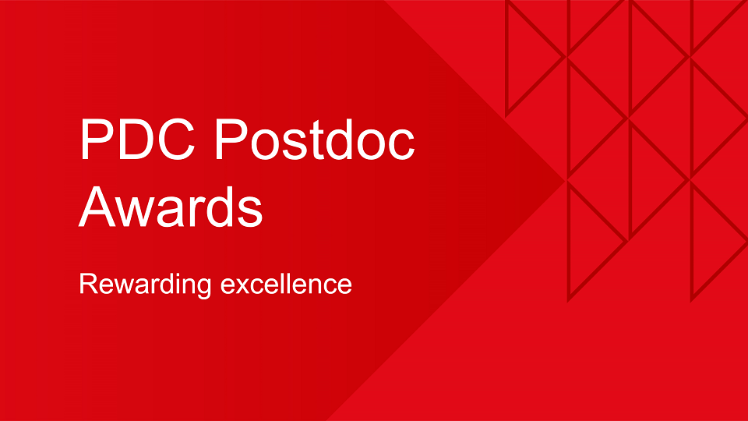 Date: 22/09/2021
Time: 2:00PM - 2:30PM
Location: Twitter
Category: General / Other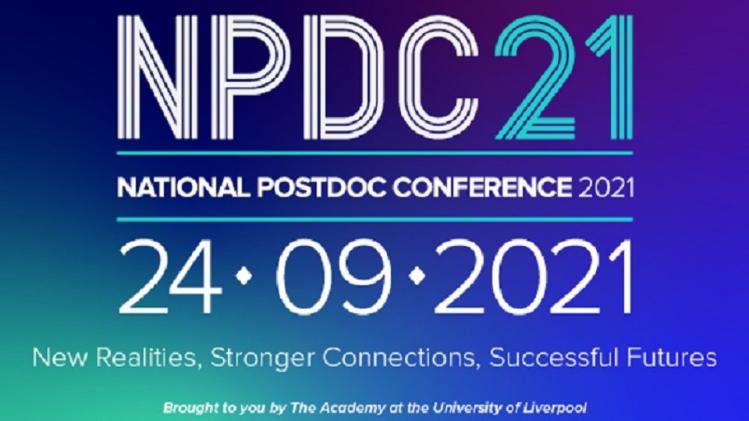 Date: 24/09/2021
Time: 9:15AM - 4:30PM
Location: Online
Category: Conference / Symposium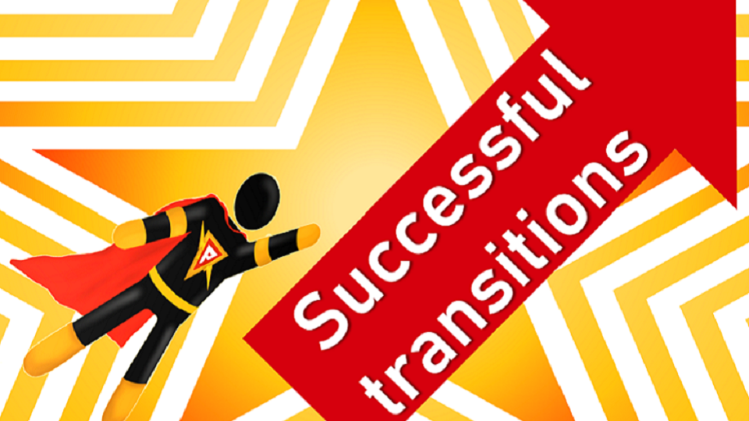 Date: 20/09/2021
Time: 11:00AM - 12:30PM
Location: Online
Category: Interview, Lecture / Talk / Discussion, Training / Learning & Development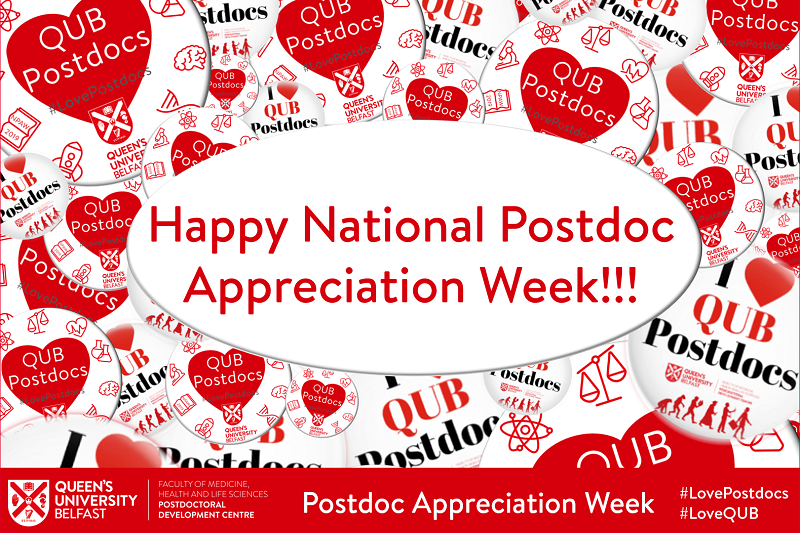 E-cards
Means to say thank you!
PIs, students, peers and colleagues can thank postdocs and wish them a happy National Postdoc Appreciation Week by downloading one of the many available E-cards and send it by email or on social media!
Expand for more information and to download cards.
All are encouraged to include in their message examples of ways postdocs had a positive impact on them or the team, highlight their strengths or what they admire in them, thank them for something they did etc.
If used on social media, please tag @QUBPostdoc and use #LovePostdocs (and if possible #LoveQUB #NPAW2021).
Alternatively, the cards can be printed and handed out, or individuals can make up their own cards!
Read more
Read less
---