Promoting a positive postdoc experience and empowering researchers to progress their career
The aim of the Postdoctoral Development Centre is to support postdocs and researchers to progress their career, in and out of academia, as well as ensure they have a positive experience at Queen's. It is principally achieved by providing appropriate information and bespoke resources, as well as promoting a supportive environment and culture.
The PDC is the first point of contact for postdocs at Queen's and it co-ordinates initiatives around six themes:
Information:
We welcome new postdocs and facilitate the transition from a PhD, other role or different place
We communicate relevant opportunities via our website, social media and targeted emails and newsletters
We answer queries and direct individuals to appropriate resources and contacts
Development:
We organise and highlight workshops and learning & development resources
We provide and promote opportunities to develop new skills
Career:
We facilitate career exploration by showcasing career options in academia and beyond
We support self-reflection and career planning
We provide feedback on CVs and mock interviews
We offer a platform for researchers to discuss career decisions one-to-one
Policy:
We review, improve, develop and clarify policies applying to postdocs
We develop guidance on "good practice" for postdocs and their managers
Representation:
We co-ordinate a network of postdoc and academic representatives, promoting a consistent positive experience across the institution
We provide a voice to postdocs, enabling them to input in Queen's offering and practices
We support postdoc-led researcher societies
We represent the interests of postdocs in relevant University committees
Recognition:
We co-ordinate the PDC Postdoc Awards
We ensure the many contributions of postdocs to Queen's are recognised by our systems and processes
We showcase achievements in our newsletter
We celebrate National Postdoc Appreciation Week
The actions of the PDC are part of a wider effort by Queen's to offer outstanding support to its researchers through the implementation the Concordat to support the career development of researchers, which resulted in the University beeing awarded the hr Excellence in research award. It also aligns with other institutional plans like the Research Culture Action Plan and the overall Strategy 2030.
The offering of the Postdoctoral Development Centre is tailored to the needs of research staff who are employed on a postdoctoral research contract (e.g. a contract that requires a PhD, most of the time fixed-term), which are usually termed "Research Fellows" at Queen's. The PDC's support is however open to ALL research staff at Queen's, whatever they have a PhD or not, or a permanent contract or not. There are a range of different roles in the University and we expect that all researchers will find at least part of the PDC's offering to suit their needs. Registration priorities for specific groups will only apply to highly-tailored programmes with limited places.
Fellowship holders (postdoctoral researchers who obtained their own funding) are also expected to benefit from the PDC, especially those at the earliest stages of their path to independence. All fellowship holders are also included in the Fellowship Academy, which provides bespoke support for fellows.
PhD researchers, including clinicians undertaking a PhD and MSCA-funded PhDs, should seek support by The Graduate School, not the PDC, in particular when it comes to workshops and one-to-one support. Students are however welcome to attend events such as online Career Exploration Interviews etc. when places are available or unlimited. Get in touch with us if unsure.
We realise that some teaching staff, especially in the Arts and Humanities, may carry out side research activities without being employed on a research contract, and as such would not receive our communications but may be interested in what the PDC offers. Please don't hesitate to contact us to sign up for our updates.
Dr Alice Dubois, PDC Manager
Alice is responsible for defining the strategy and provision of the PDC. She organises many of the activities, manages representation and policy work, and provides one-to-one support to postdocs.
Alice originally established the PDC as a pilot initiative in the MHLS Faculty in January 2018 and ran that centre for almost four years before it became a central resource for all postdocs and researchers at Queen's for the academic year 2021-22.
She is the only staff member of the PDC at the moment but will be joined in December by a wonderful colleague who will coordinate the PDC's communication and organisation of events and workshops (watch this space...). She works directly with postdocs and academic representatives from Schools, Centres and Societies, as well as with a range of collaborators in other Directorates and outside of Queen's.
For her work in establishing the MHLS PDC pilot and its rapid impact on postdocs, Alice received the Vice-Chancellor's Research Prize for Research Support in 2019 and was one of the 4 shortlisted candidates for the Outstanding Leadership Staff Excellence Award in 2020.
Previously, Alice had obtained her PhD on innate immune mechanisms and proteolysis at the University of Tours in France, before moving to the Centre for Infection and Immunity (now the Wellcome-Wolfson Institute for Experimental Medicine) at Queen's to research lung immunology as a postdoc. In 2016, she joined the local Postdoc Committee then the MHLS Postdoc Society and started organising events and programmes to support the career development of postdocs. A clear example of how a "side activity" can start a career!
Email Alice: a.dubois@qub.ac.uk
We work flexibly between our Queen's office and home. For that reason, we may not always have access to our phone and the best way to contact us is by email or MS Teams. We do not keep a permanent office presence so it is best to check with us if we are on site before dropping by our office. We'd love to see you though!
Dropping by and meetings on site will depend on Public Health guidelines and NI and University guidance.
We are currently working off site with no access to phone
The PDC staff are based in a shared office on the ground floor of the Research and Enterprise building
63 University Road
Belfast BT7 1HF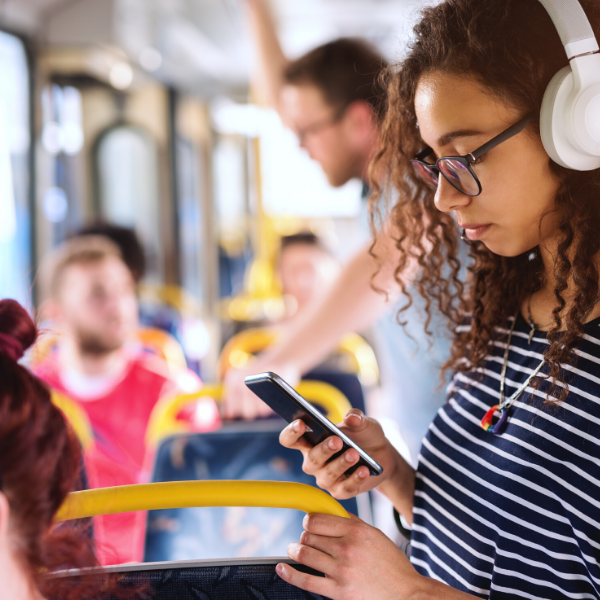 Accessing the PDC by public transport
Our building is easy to access by train, bus and Belfast bikes.
Train station:
Bus stops:
City Hospital (lines 23, 38, 51, 103, 109, 523, 525, 530, 538, 551, 9a, 9b, 9c, 103b)
Queen's University (lines 13, 22, 93, 209, 522, 524, 8a, 22a, 24a, 524a, 8b, 8c, 8d)
Belfast Bikes' stations
Station 3933 (Queen's University Road)
Station 3934 (Queen's University / Botanic Gardens)
Station 3935 (Belfast City Hospital)
Station 3924 (Bradbury Place)
Plan your train or bus journey with Translink
View Bikes availability and the map of Belfast Bikes stations