Welcome and induction for new postdocs and research staff at Queen's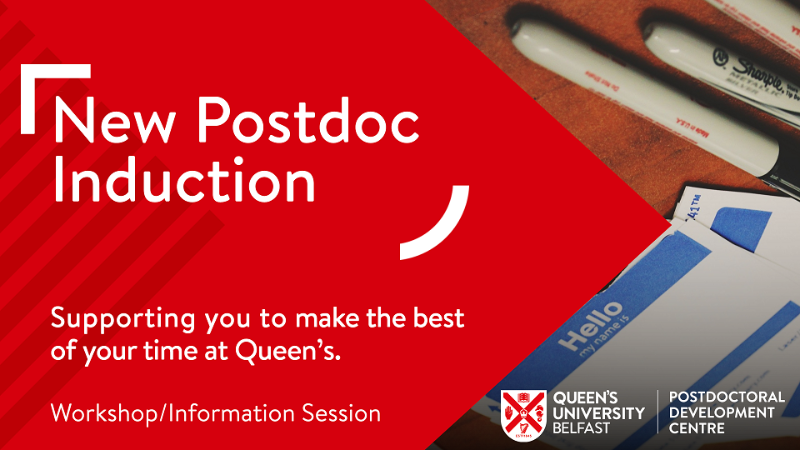 R&E Seminar Room, First Floor, 63 University Road
---
Content
Starting a new research position can be unsettling. Whatever you are new to Queen's, new to the UK or new to being a postdoc or research staff, this session should help you better understand your environment, your role and the support available to you. Because postdoc positions are fixed-term positions, we'll also discuss career planning and help you set goals to progress your career, whatever this means to you.
This session is mainly an information session but also includes interactive elements.
This event will be facilitated by Dr Alice Dubois, Postdoctoral Development Centre Manager.
Programme Objectives
The main objectives of the session are to help you make the best of your time at Queen's by:
Helping you understand your environment: Queen's structure, the UK funding landscape, sector drivers supporting your professional development...
Helping you understand your role and get good working habits
Highlighting the support available to you from the PDC and other departments
Providing tips on planning your career
Setting a few personal goals to ensure this position will add value to your CV
Answer your questions
Department

Postdoctoral Development Centre