Workshop for postdocs and research staff at Queen's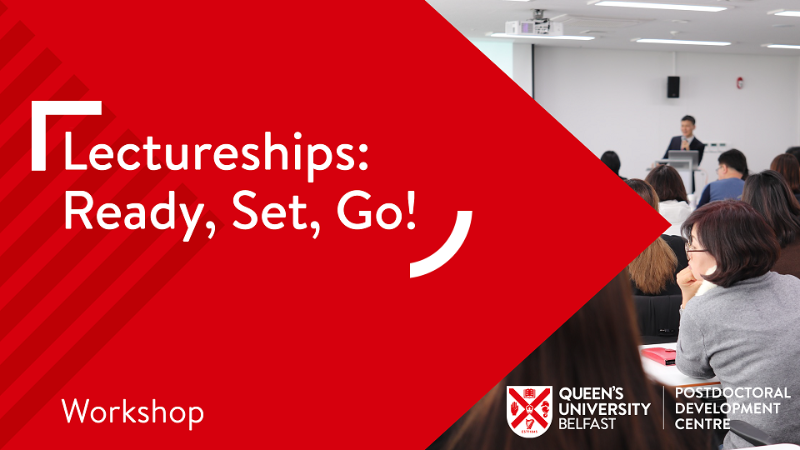 ---
Content
This full day interactive course is designed to provide you with useful information to help you prepare for the next stage of your academic career. Is a lectureship the right thing for you? Can you make your academic career ambitions a reality? What is the application process like? How are the key skills recruiters are looking for in a lecturer? Where are the gaps in your CV? What can you do now to start filling in those missing areas?
Based on the facilitator's expertise, this course is more tailored to researchers in STEM disciplines however, most of the material will translate to AHSS positions and postdocs from all faculties are welcome.
Programme Objectives
During this course, you will:
Discuss the academic career path
Look at current lectureship job descriptions to identify key skills
Identify your strengths and weaknesses for career progression
Analyse senior academic CVs
Peer-review each other's CVs
Create an action plan to maximise the potential of your lectureship application
Participants will be required to share a pdf copy of their CV with the facilitator and other attendees for an exercise. We advise that the version submitted doesn't include personal details such as address, phone number, personal email, or any other information the attendee isn't willing to share. The PDC, facilitator or attendees won't retain access to the documents after the course.
Department

Postdoctoral Development Centre