Practical information
Content
This online vocal workshop is designed to help you find your natural voice, get most of your voice and decrease tensions related to using your voice. It will involve 3 parts of 45 min each in the allocated slot.
Part 1: Welcome, Introduction and Warm-up:
We will look at the mechanics of the voice – the breath, the larynx and the articulators and how they work together to produce the voice.
Movements and stretches:
Pilates stretches and roll-downs to release the body, allowing it to be free and to find alignment. We will look at good posture, both in standing and sitting positions, and breathing – finding a natural 'sleep' breath, then developing it into lower abdominal breathing – 'Open Mouth and Open Body'.
Part 2: Tongue, Teeth and Lips – the Articulators:
Lots of fun exercises to release any tongue and jaw tension, allowing the natural, resonating voice to flow freely.
Finding Middle Pitch:
Does your voice tend to stray too high, or too low? We will look at ways to find the true middle of the voice, without losing the availability of variation in pitch, to bring colour and interest into your speaking.
Part 3: Putting it all into practice:
Looking at a short piece of prose to put all your hard work into practice!
Vocal Health and Q&A:
Looking at ways to safeguard your voice and keep it healthy.
Programme Objectives
This workshop will help to free your voice and undo any tension which may be hindering your true, natural voice. We will focus on abdominal breathing, relaxation, good posture and how we use our bodies to produce our voice.
It will also address any particular vocal issues arising due the current climate, where so much of our work is being delivered via virtual means.
The workshop will be aimed at academic and research staff who deliver presentations and lectures.
Registration
Registration for this course is done on iTrent. The link below should take you directly to this course however, you can also open iTrent and search using the course's name.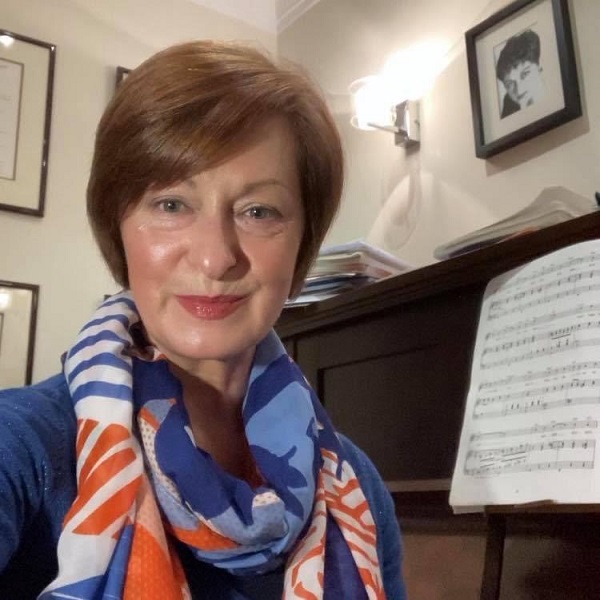 Facilitator
Debra Stuart
Debra Stuart was born in Dundee and was a prize-winning student at the Royal Scottish Academy of Music and Drama, the Guildhall School of Music and at the National Opera Studio in London.
As an operatic soloist, she has appeared throughout the UK, Ireland and abroad, singing at the Royal Opera House Covent Garden, English National Opera, Opera North, Scottish Opera, English Touring Opera, Opera Theatre Company, Aix-en-Provence Festival, Opera Zuid in the Netherlands, Singapore Lyric Opera, and the National Theatre in Prague, performing such roles as Rosina, Despina, Hermia, Hansel and Carmen.
Debra has performed at many of the major concert halls in the country and abroad, singing in oratorio, recital and as a guest artiste with orchestras. She has broadcast on radio and television and has made various CD recordings.
Debra combines her singing career with that of a singing teacher and teaches at Queen's University, The Belfast Philharmonic and Youth Choirs, Our Lady and St. Patrick's College and Aquinas Diocesan Grammar.
She has devised various voice workshops, designed to enable safe and effective use of voice production, both for the singing and spoken voice and has delivered these for PhD students and staff members at QUB.
Feedback
Rating (out of 5): 5
Recommended by: 100%
Number of feedback provided: 5
Quote: "I liked learning about breathing and altering the pitch of my voice. Also there were techniques to lower anxiety. I present to students and meet the general public so this is an important element of my work. I would like to sound more professional. It was a very informative session with lots of tips and reference to other learning resources. There were a variety of activities and the presenter was very engaging." (Participant, 2022)