Supervising skills for Assistant Supervisors and postdocs
Practical information
Audience: Postdocs and research staff at Queen's, especially those involved in supervising research students, with priority to Assistant Supervisors (they will be given priority registration; the course can accommodate big numbers though and we hope to be able to provide a place to all)
Date and time: 5 December 2022 (09:30 - 12:00)
Length: 2.5 h
Place: Online
Organised by: PDC (pdc@qub.ac.uk)
Content
Becoming a research supervisor for the first time can be a daunting experience. The research student expects you to know what you're doing but you are learning the process yourself. The position of Assistant Supervisor allows you to learn about the role in a supported environment. This workshop will prepare you for the role and enable you to have a positive experience and supervision relationship with your students. While the main focus will be on supervising PhD students in the context of being an Assistant Supervisor, the main principles discussed will also be applicable to the supervision of Master and Undergraduate students.
Topics covered include:
Clarifying your role, expectations and dealing with role conflict
Giving constructive feedback
Managing meetings
A coaching approach to supervision
Helping the doctoral candidate plan their research
Motivating the candidate
How to deal with mental health issues
What to do if things go wrong
And other topics raised by participants.
Participants will be provided access to a specific toolkit and slides.
Programme Objectives
This workshop aims at:
providing knowledge, good ractice and tips to navigate the supervision relationship
enabling you to feel more confident and prepared for your role
promoting a positive experience for you, the research student and other supervisor
help you understand what students want from a supervisor
help you approach supervision in a professional and efficient manner
give you the initial knowledge to build your supervision and managing skills from
Registration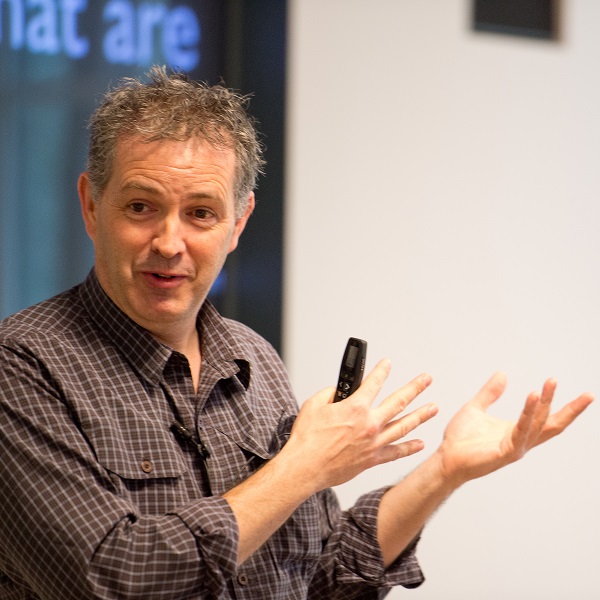 Facilitator
Hugh Kearns
Hugh Kearns is recognised internationally as a public speaker, educator and researcher. He regularly lectures at universities across the world including at Oxford, Cambridge, Harvard, Berkeley and Stanford. His areas of expertise include self-management, positive psychology, work-life balance, learning and creativity. He draws on over twenty five years of experience as a leading training and development professional within the corporate, financial, education and health sectors in Ireland, Scotland, North America, New Zealand and Australia. He has coached individuals, teams and executives in a wide range of organisations in the public and private sectors and has written 12 books on these topics.
Hugh is passionate about supervision and delivers workshops on this topic to students and supervisors. He co-wrote the book "Supervising PhD Students: A practical guide and toolkit".
Feedback
Rating (out of 5): 4.75
Recommended by: 100%
Number of feedback provided: 16
Quote: "Really informative session which gave me a lot to think about. The resources shared were really helpful and I will definitely use them going forward. I really enjoyed the session and would recommend to colleagues." (Participant from January 2022)