Queen's is ranked 85 in the world for impact (Times Higher Education Impact Rankings 2023).
We also have 15 subjects in the top 200 in the world. Plus, four of those subjects are in the World Top 100 (QS World Rankings by subject 2023). Queen's currently has over 3,900 international students from over 90 different countries and we're ranked in the top 170 in the world for graduate prospects (QS Graduate Employability Rankings 2022).
96%
of Chinese students at Queen's satisfied with their safety and security
International Student Barometer 2022
99%
of Chinese students satisfied with their personal tutor
International Student Barometer 2022
Dedicated to employability
Queen's is ranked in the top 140 in the world for graduate prospects (QS Graduate Employability Rankings 2020).
Additionally, 96% of Queen's Undergraduates and 94.1% of Queen's Postgraduates are in employment or further study 6 months after graduation. (HESA Destination of Leavers from Higher Education Survey, 2016/17).
It doesn't stop there, Belfast was also named one of the top 10 cities in the UK to develop a digital career (Monster's Digital Cities, 2019). Find out how Queen's can help enhance employability.
---
World-class research
99% of our research environment is world-leading or internationally excellent (REF 2021). And we are 9th in the world for international research collaboration (Research Excellence Framework 2014).
As a member of the Russell Group, Queen's is recognised as one of the UK's 24 leading research-intensive universities. Our researchers are addressing many Global Challenges, tackling the problems facing society, such as Health, Food, Conflict and Technology and we are providing world class facilities in which they can carry out their ambitious work.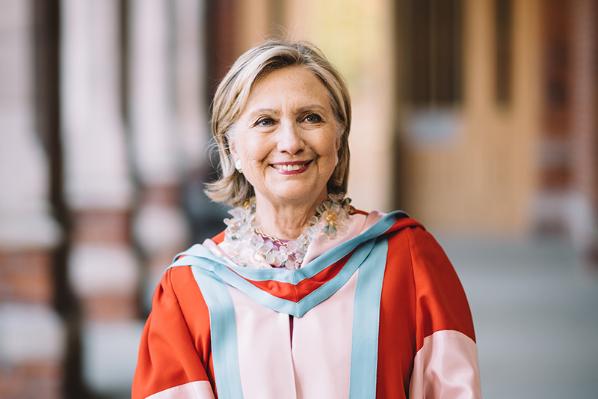 SECRETARY HILLARY RODHAM CLINTON IS NEW CHANCELLOR OF QUEEN'S
Queen's has announced (02 January 2020) the appointment of Secretary Hillary Rodham Clinton as its new Chancellor.
Secretary Clinton, who received an honorary Doctor of Laws from Queen's in October 2018 for her exceptional public service, will become the University's 11th and first female Chancellor.
---
"If you come and study at Queen's University Belfast, you're going to get a fantastic degree and career opportunities. You'll experience an entirely different country and culture so, to any student thinking of coming to Queen's, I personally vouch that this would be a very good decision." Shaheer Haider, India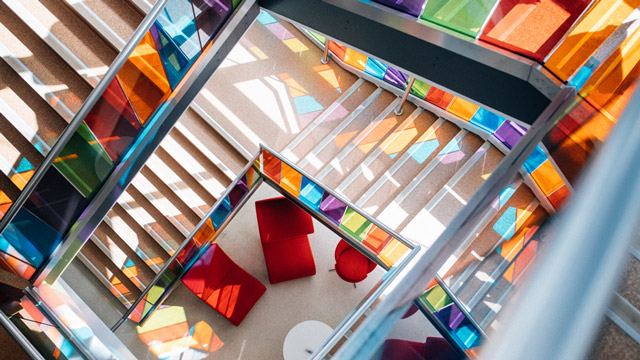 A beautiful campus with award winning facilities
Queen's is the ninth oldest University in the UK and in the last ten years we have invested £350m to create the award-winning facilities like the McClay Library, Graduate School, Law School and Computer Science building.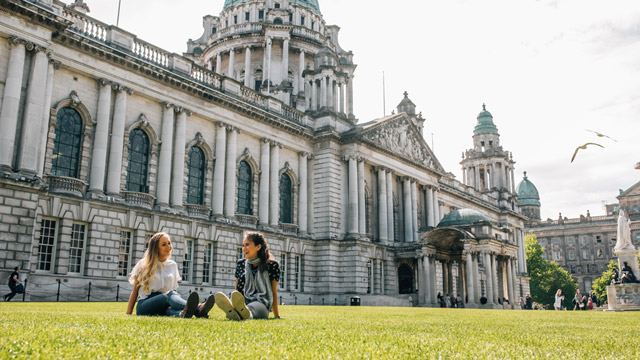 Experience student life at its best
So it's not surprising that Queen's was ranked 1st out of 44 UK universities for satisfaction with cost of living (International Student Barometer 2018).