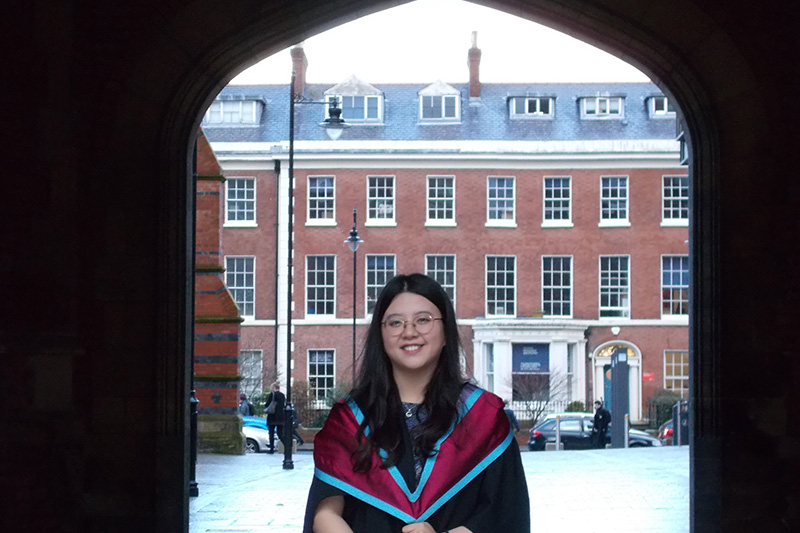 MY JOURNEY FROM CHINA TO QUEEN'S UNIVERSITY BELFAST
Xiaohang Zhou, Med Educational Studies
I am Xiaohang Zhou , I come from Hubei, China. I applied for my Master's directly with the University. First of all, I learnt about the Russell Group universities, a famous university group with the largest number of Nobel Peace Prize winners. Then I visited the official websites of various universities in the Russell Group. When I first entered the Queen's University website, I was attracted by the Lanyon building.
As I gathered more information about Queen's and Belfast, I felt it was a good choice for me, to learn and experience the culture there.
---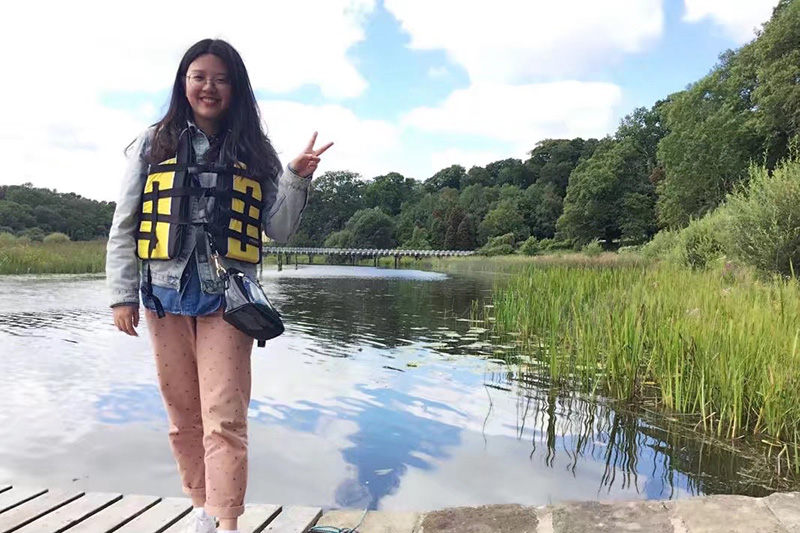 STUDYING AT QUEEN'S UNIVERSITY BELFAST
I studied at Queen's for a Master's degree in Educational Studies.
I think the best part of this Master's program was the curriculum. There were three semesters in total, the first two semesters were for class, and the last semester was for writing a dissertation. In the first two semesters, there were compulsory courses on education and how to carry out educational research. At the same time, courses could be selected from other majors in the School of Social Sciences, Education and Social Work. It encouraged students to expand their perspective. This kind of curriculum was very logical, which benefited me a lot after I got employed.
There were so many things I loved about Queen's and Belfast! As a person who doesn't love cooking, I ate on almost all of the streets and lanes of Belfast. But what I loved most was the people there. Classmates, teachers, neighbours, passers-bys - everyone was so sincere, friendly and welcoming.
Read more
Read less
---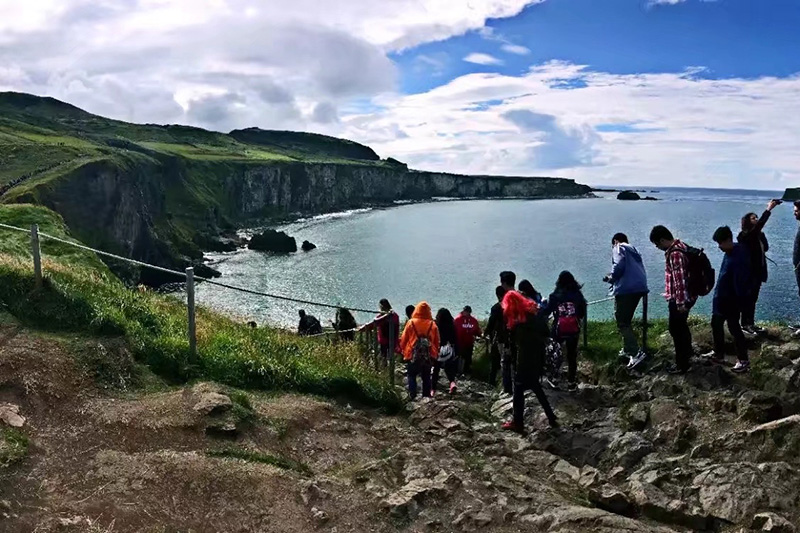 MY FAVOURITE MEMORY
I applied for a job as a Student Assistant in the Faculty of Arts, Humanities and Social Sciences to assist the team in international recruitment and publicity. My English improved with the encouragement from colleagues. I became more confident with communicating in English, and even participated in the subtitle translation of an English video. Through this work experience, I made a lot of good friends, and helping prospective students, enabled me to realise my preferred future employment.
I was an International Student Ambassador. The International Student Ambassadors were responsible for promoting Queen's to the public and it was a good opportunity to participate in various activities on and off-campus e.g. taking the first year students to visit the Giant's Causeway, visiting a castle and territory at the invitation of Earl Erne, assisting the Belfast mayor in carrying out 'International Student Week.'
Read more
Read less
---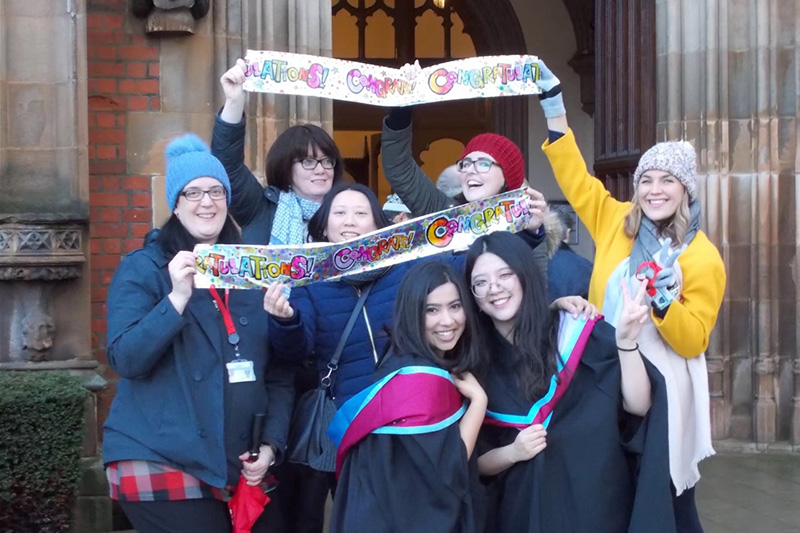 MY GRADUATION
My graduation ceremony was on 14 December 2017
My parents could not come to my graduation ceremony because of their work. On that day, my colleagues from the Faculty accompanied me, taking photos in front of the Lanyon, which gave me very precious memories. Due to the proximity to Christmas, my colleagues drew a Christmas tree on the white board in the office. Under the tree, there were gifts for everyone, and our photos were posted on the tree as Christmas decorations. They placed my photo as the star at the top of the tree. I felt especially blessed by their kindness in celebrating with me.
---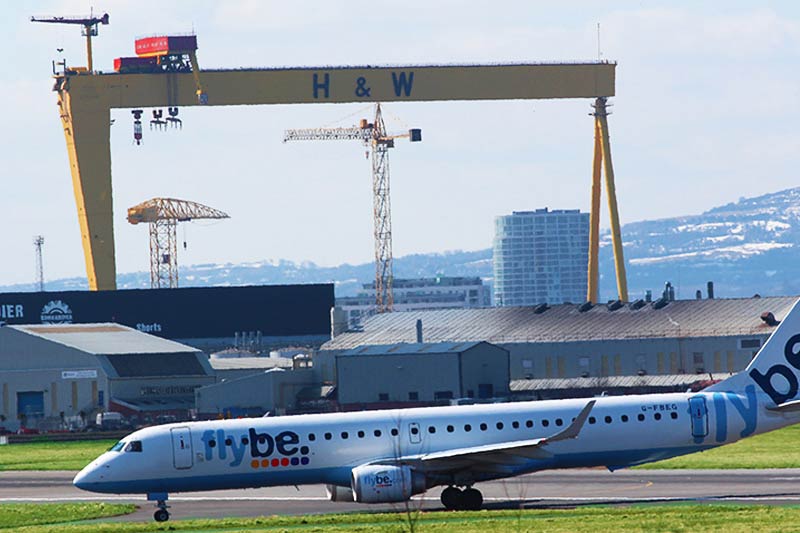 TRAVELLING TO QUEEN'S UNIVERSITY FOR THE FIRST TIME
I took 3 flights. It took 2 hours and 15 minutes from Wuhan to Shanghai. 11 hours from Shanghai to London. 1 hour and 15 minutes from London to Belfast. I flew with China Eastern Airlines and British Airways.
---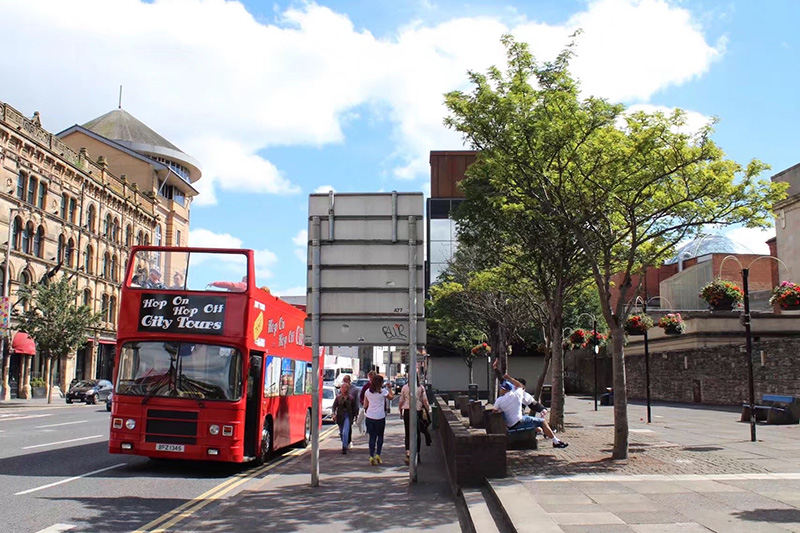 SETTLING INTO BELFAST
Cost of living
Elms Village En-suite £124 per week
Off-campus Rental £235 per month
Since I did not cook, the biggest part of my daily expenses was shopping in the supermarket and eating out. A dinner was about £5-15. The overhead was about £700 per month. If I cooked, then I could have saved more money.
---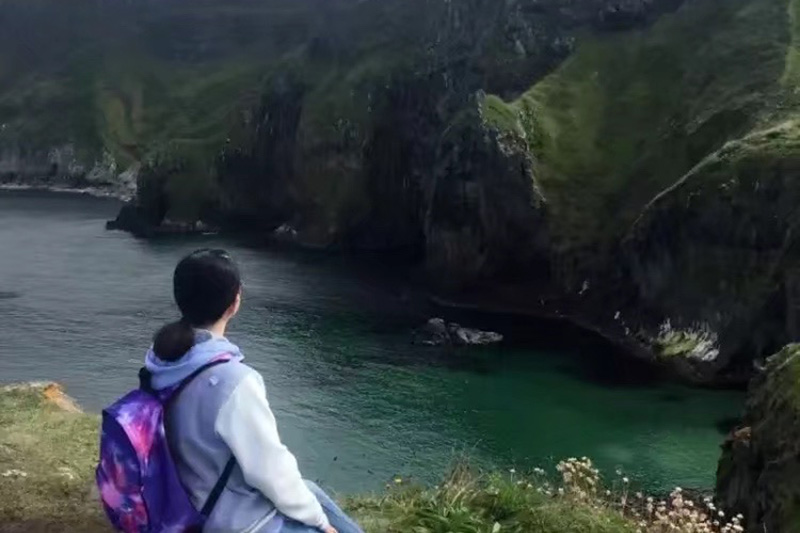 TRAVELLING OUTSIDE OF BELFAST
During my stay in Belfast, I often went to London and Dublin in addition to travelling to Europe.
From Belfast to London, there were often special fares from £9.90, which was very cheap and convenient. There were many free art galleries, museums and beautiful parks in London. It was a good choice to visit them at the weekends. In addition, I also liked Dublin very much. With a Tier 4 visa, I could apply for an Irish visa free of charge and only paid for the express delivery. It was only a 2 hour train ride from Belfast to Dublin. I liked the enthusiasm and cheerfulness of the Irish people. Please make sure to taste their famous Irish coffee.
---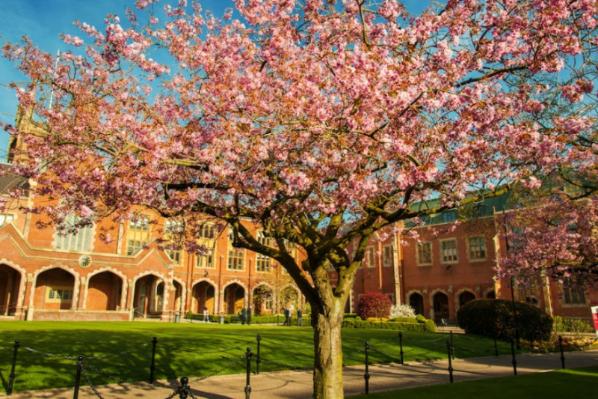 "The experience of studying and living abroad was really important for me. It was key to help open doors for me, to make me braver and more confident. I know the future is bright and I will enjoy life at any age and anywhere. I miss Queen's and Belfast, it was my second home." Xiaohang Zhou
Med Educational Studies