Queen's is very proud of its strong connections to China. We currently have a vibrant Chinese community of over 1,000 students on campus in Belfast and over 2,000 alumni in China.
Our Chinese students not only enrich our University but go on to make significant contributions to academia, industry and civil society around the world.
Alumni from Queen's University Belfast have been making a major impact in China since its foundation. Sir Robert Hart, who graduated from Queen's in 1853 at the age of 18, went on to become Inspector-General of the Chinese Imperial Maritime Customs Service. He also helped establish the postal service, lighthouses, imperial navy and meteorological service.
Finance student success
Zhiye Cao (Rory) studied MSc Finance and is now working in Financial Analytics at Bloomberg in Bejing.
"I obtained the Bloomberg summer internship and got offered full time employment with them after I finished studying."
MBA student success
Wangchen Liu from Hunan, graduated from Queen's University Joint Foundation Programme at Shenzhen University. He then travelled to Queen's to study in the United Kingdom to complete a BSc Finance degree for 4 years. He received a scholarship to study the International MBA Master's programme after that. His career journey since then has led to him working as a Commodity ETF Trader, in a global quantitative trading firm.
BO YANG: A QUEEN'S WINNER IN SILICON VALLEY
Bo Yang came to Queen's from China in 2010 to study for a PhD at the Centre for Theoretical and Applied Catalysis, School of Chemistry and Chemical Engineering.
WORKING WITH WORLD CLASS SCHOLARS
Now he has secured a coveted place at one of the world's most prestigious research universities – Stanford, in the heart of Silicon Valley in California.
There, he is a Postdoctoral Research Scholar working under the supervision of two highly-regarded academics, Professor Jens K Norskov and Dr Thomas Bigaart, originators of the concept of the 'catalyst genome.'
His success demonstrates the vital role Queen's University plays - attracting top quality international students and guiding them to success.
AN AWARD WINNING STUDENT
Bo has one multiple awards, including the Dorothy Hopkins Postgraduate Award which brings outstanding students to the UK to study at top-rated research facilities such as Queen's.
He also won the Royal Irish Academy Young Chemist's Prize for the most outstanding PhD thesis of 2013 in the area of chemical sciences.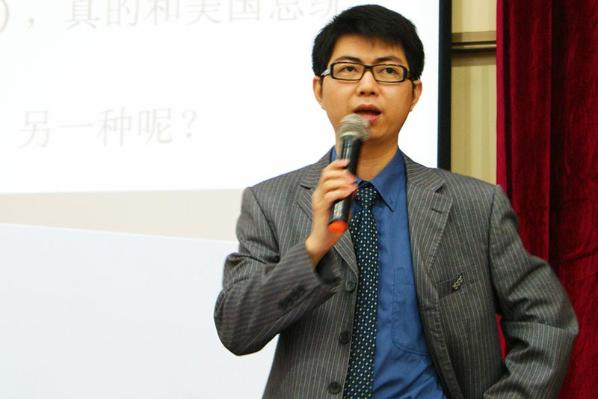 "Queen's provided me with a solid foundation of management theories, broadened my outlook and helped me to develop vital soft skills. My student experience at Queen's has definitely been a crucial factor in attaining a senior management role that is paving the way to a bright future for me!" Zhang Yuhuai (Neo)
Deputy General Manager, Shenzhen Isis International Technology

RU CHEN: FROM QUEEN'S TO CAMBRIDGE
Thanks to the educational partnership programme that exists between Beijing University of Chemical Technology and Queen's. Ru Chen was able to come to Queen's in 2011 after commencing her studies at BUCT.
IMPRESSIVE TEACHING STANDARDS
She was impressed by the teaching standard at Queen's as well as the openness and helpfulness of lecturers and her study supervisor.
She won first prize for her final research project and progressed to the University of Cambridge to work towards a PhD in the magnetic resonance research centre.
DEVELOPING PRACTICAL MANAGEMENT SKILLS AT QUEEN'S
"I've been able to broaden my view of the world and also help grow the wine industry in China."
Julie Jia, MSc Management Graduate