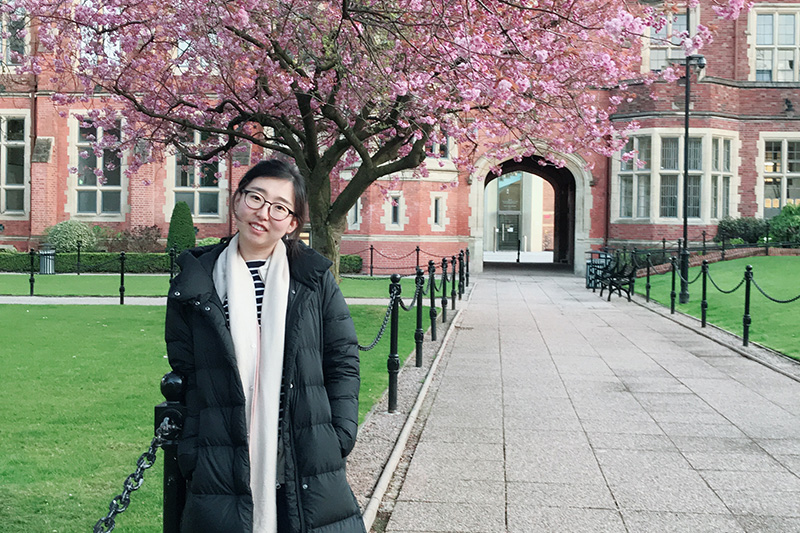 MY JOURNEY FROM CHINA TO QUEEN'S UNIVERSITY BELFAST
Yuan Zhou, PhD Interpreting
I am from Dalian, China. I heard about Queen's University Belfast at a lecture given by my current supervisor when he was visiting my Master's University – Jilin University in China. After discussion with him, I understood more about Translation and Interpreting and decided to study at Queen's. After I graduated in Jilin University, I came to Belfast and started my PhD in Interpreting.
---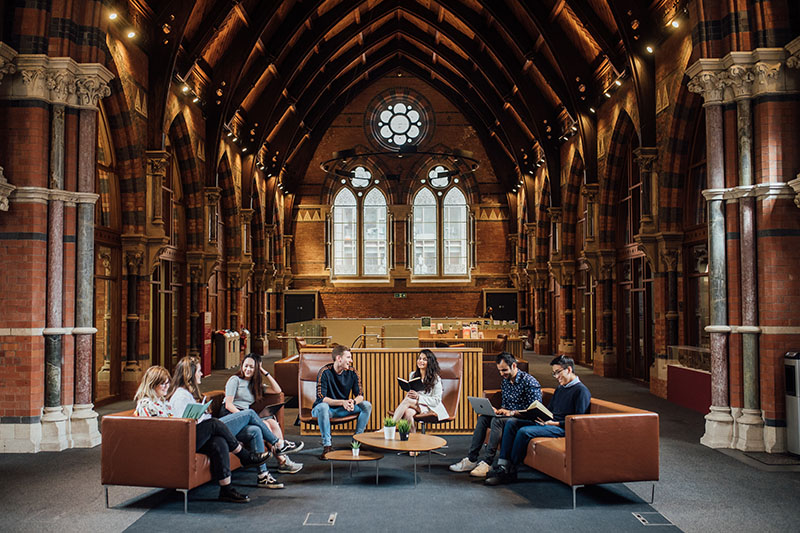 STUDYING AT QUEEN'S UNIVERSITY BELFAST
I am studying Interpreting.
As a PhD student, we do not have classes to take, but we can attend training courses as well as audit MA students' classes. Every Monday we have seminars delivered by translation and interpreting scholars from home and abroad, which is a fantastic opportunity for students to learn about the latest developments in the field. Our lecturers are really nice and friendly. Lectures and seminars are dynamic, welcoming questions and discussions to cultivate students' critical thinking ability.
I like the design and architecture of Queen's University. The Graduate School and Lanyon building are two of the most beautiful buildings on campus and most of my classes take place there. Every time I go to a lecture, it feels like walking into a 18th century's dream, however these buildings have been modernised with convenient facilities for teaching and learning.
Read more
Read less
---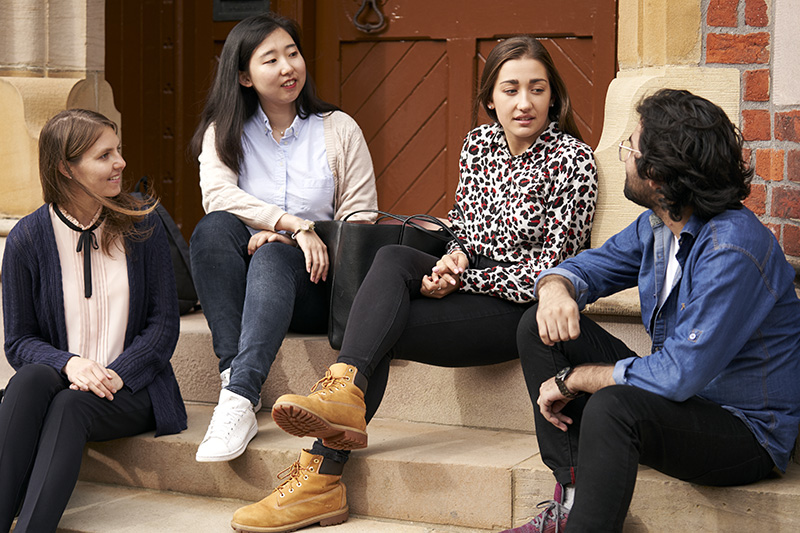 MY FAVOURITE MEMORY
The most memorable thing at Queen's University is the support of my friends and supervisors. I have annual reviews for my PhD, which examines my progress and offers guidance on next steps. During the intense preparation before the annual reviews, my supervisors and my friends were supportive and took good care of me. When I encountered a bottleneck, my supervisors helped me and guided me patiently, and my friends encouraged and accompanied me throughout the journey.
---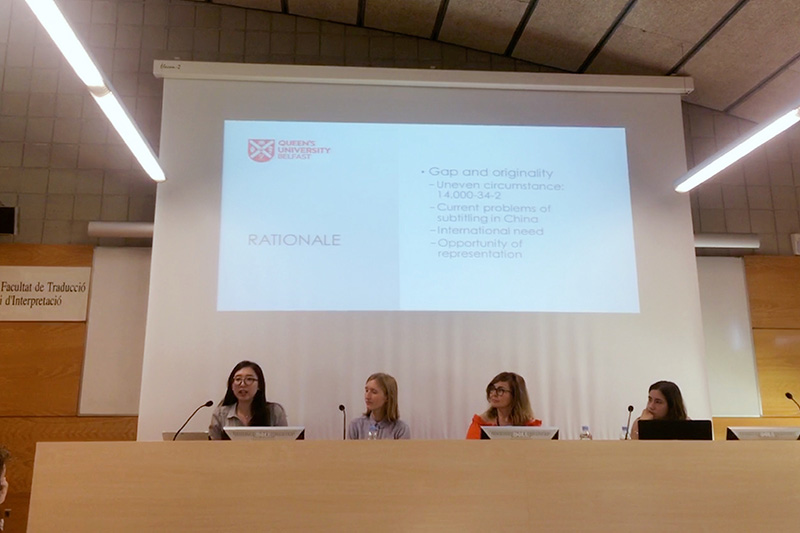 INTERNATIONAL STUDENT AMBASSADOR
I applied for a position as an International Student Ambassador, which gave me lots of opportunities to participate in various activities such as campus tours with visitors. I also completed paid work for Chinese translation in the Faculty of Arts, Humanities and Social Sciences. The University offered us several kinds of scholarships. In my first year, I was awarded the scholarship for International Students. I also applied for the Santander Mobility Scholarship and School Travel Fund for attending international conferences.
---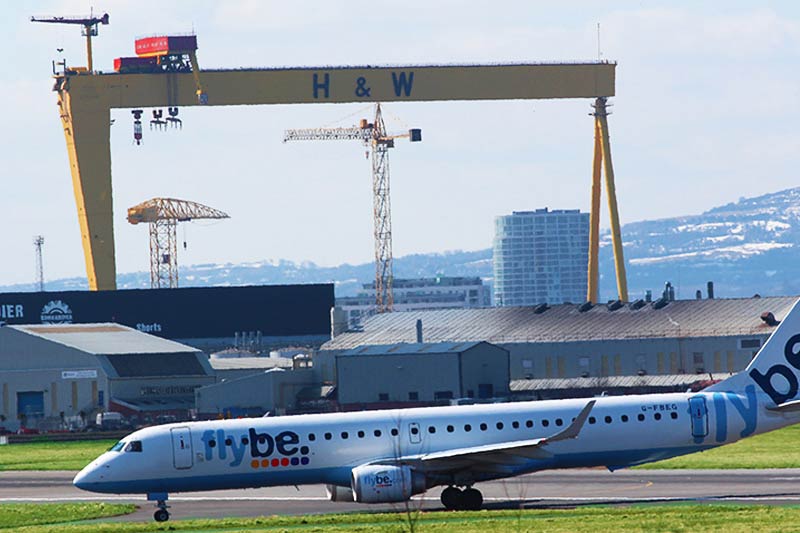 TRAVELLING TO QUEEN'S UNIVERSITY FOR THE FIRST TIME
Dalian > Beijing > London > Belfast
When I travelled from Dalian to Belfast, I felt excited. I kept the newspaper of my hometown on the day I left. Over the years, I have travelled with Air China, Hainan Airlines and Emirates. I usually choose return tickets between Beijing and London or Beijing and Dublin.
Belfast has two airports, City Airport and International Airport. It is within one hour by plane to travel to UK cities. It is around 2 hours to go to Dublin by coach or by train. Moreover, it is convenient to visit other cities in Europe as well, so you can choose to explore somewhere different when you have time.
---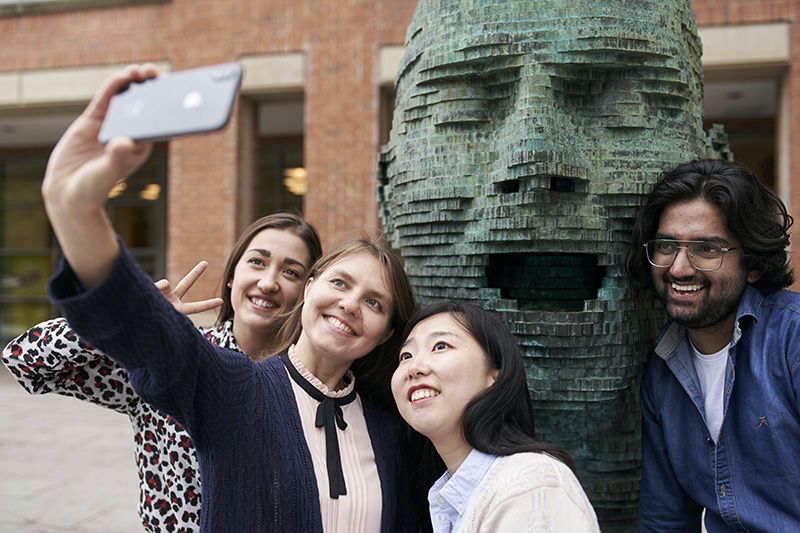 SETTLING INTO BELFAST
Cost of Living
My friends and I rent a terrace house together. We share rent and bills together, usually about £250-300 per month. Compared to other UK cities, the cost of living is low in Belfast. Most of my weekly expenses are for food and drinks. When I cook for myself, I only spend £20-30 per week. If I am busy studying and do not have enough time to cook, I usually go to restaurants around campus. It costs about £6-8 per meal.
---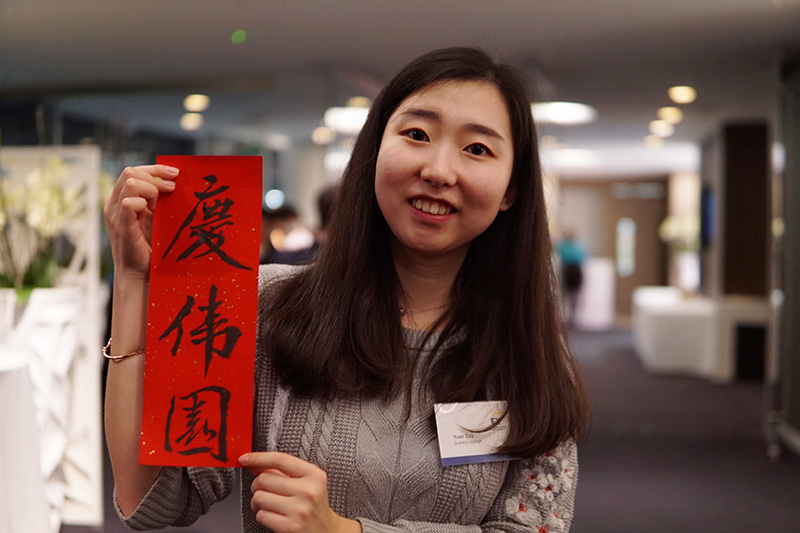 MAKING FRIENDS
There are lots of social events, for example, during the Welcome Week we have lots of activities. The Chinese Students' Union organised events including a welcome dinner, Culture Festival, Chinese New Year Gala, and many others. I attended many parties and coffee/tea events with friends from my School, Faculty and with my housemates.
---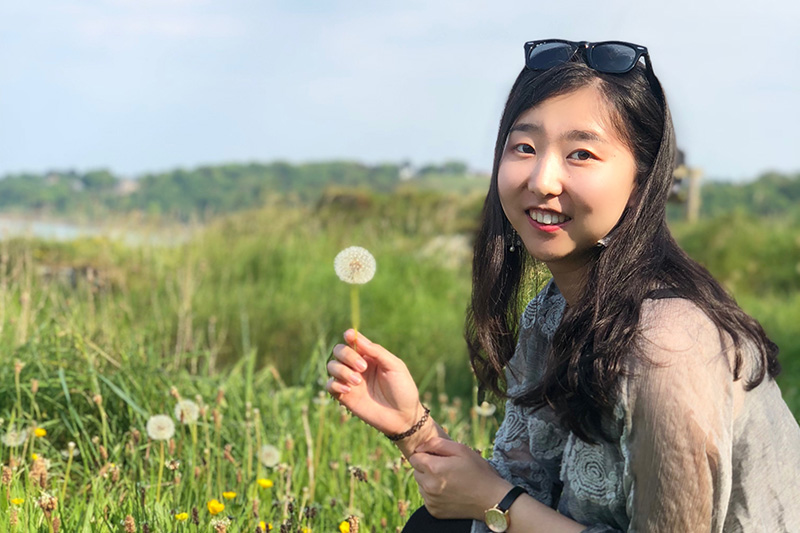 MY ADVICE TO NEW STUDENTS
Belfast is never too cold or too hot, with an annual average temperature around 150C. Winter is about 0 - 100C; and summer is around 20 - 250C. It rains from time to time, so jackets and hoodies will be useful. Don't worry too much before your travel, because you can find most of what you need in local supermarkets like Tesco, M&S and Chinese/Asian supermarkets. You can join wechat groups of Queens' students and follow Queen's weibo so that you will know more about Queen's and Belfast before your travel. During your stay in Belfast, besides study, you can join some interesting clubs and societies, take part in activities, make friends and experience various cultures.
---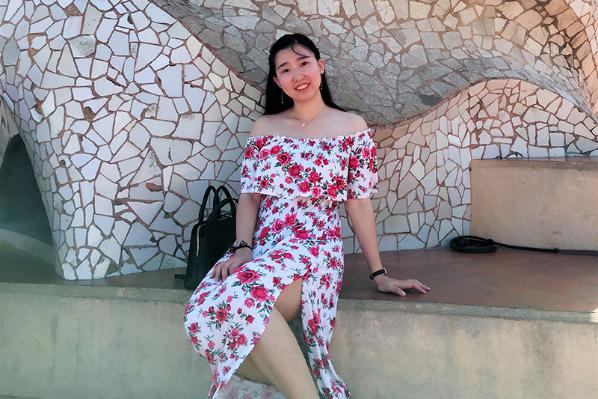 "Studying in Queen's, the environment is dynamic, welcoming and supportive. Through Queen's I have had the chance to present at international conferences and received inspiring feedback on my work. My experience here has equipped me with a wider range of skills and opened many doors for my future. Studying in Queen's and living in Belfast is one of the most memorable experiences of my life." Yuan Zou
PhD Interpreting