We offer a network of support services dedicated to helping you get the most from your time at Queen's, looking after your health, emotional wellbeing, education, study needs, financial security and future career.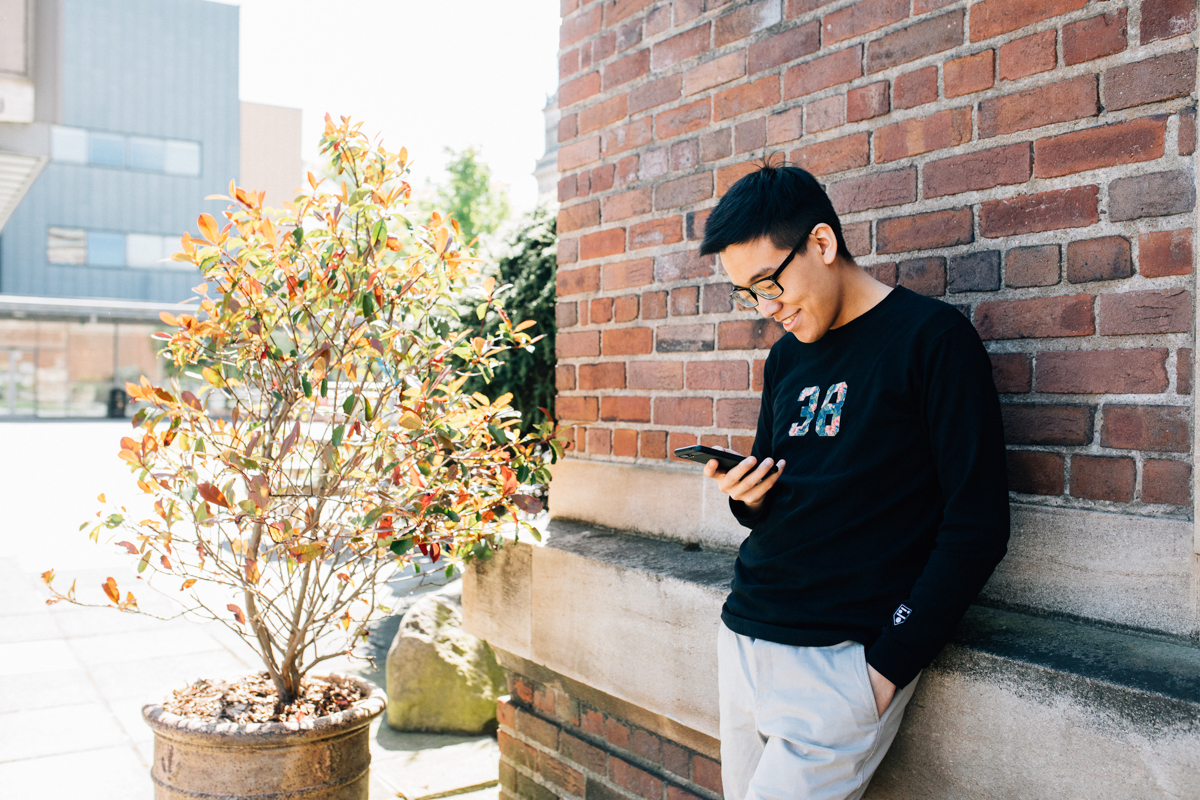 Our international team
100% of current Chinese students at Queen's were happy with the welcome they received on arrival and and the friendly attitude at Queen's towards International students and 81% are satisfied with the support they've received (International Student Barometer, 2020/21). We have a dedicated team that can meet you where you are, and give you advice and information.
They know all about the application process, English language and academic entry requirements, as well as specialist visa and immigration advice. They also know all about helping you to get a guaranteed place in our accommodation.
This is the first place to visit for information, support, advice and guidance including:
Careers Service
Resilience, Wellbeing and Counselling
Disability Services
Student Finance
International Student Support
From the moment you arrive, we'll do what we can to manage and support your living needs. This includes a Residential Life programme which features events, trips and pastoral care, 24/7 safety and security, as well as maintenance support. Our Residential Life Coordinators also offer support, help and guidance on settling into student life in Belfast.
"I really enjoy studying at Queen's and I have found the staff to be very helpful and supportive to me as an international student." Yaqi Yang, BSc Environmental Management, China
Offering career guidance, information and advice to help you develop your ideas, formulate a career plan and achieve your goals. We help you connect with employers, develop your skills and get international work and study experience.
That's why 90% of current Chinese students at Queen's are satisfied with the subject area expertise of their lecturers (International Student Barometer, 2022/21).
McClay Library and Study Facilities
Queen's has invested over £50m in the McClay Library, blending the best features of a traditional library with the latest technology. Facilities include computing and media services, IT training rooms, quiet study and group work areas, a cafe, a Language Centre and a vast range of printed works.
When you arrive at Queen's, we host lots of useful and interesting sessions and exciting activities to help you make new friends and get settled in to life at Queen's. We'll also help you register with a doctor, organise a UK bank account and mobile phone, show you where to go shopping and where to buy food and supplies.
As a student, you may be entitled to register at the University Health Centre and have access to a full range of medical services as needed. If you're from outside of the European economic area, you'll have paid an immigration healthcare surcharge as part of your visa application.
We welcome applications from students of all abilities and will endeavour to meet your individual needs wherever possible. Disability Services can help you to find out more and supports students with a wide range of disabilities including learning difficulties.
University presents great opportunities in students' lives. It is also a time when students undergo significant transitions which can affect their mental health and wellbeing. The University is committed to supporting positive mental health and wellbeing for all students of the University which maximises personal development and academic achievement. So if you need to talk, we're here.