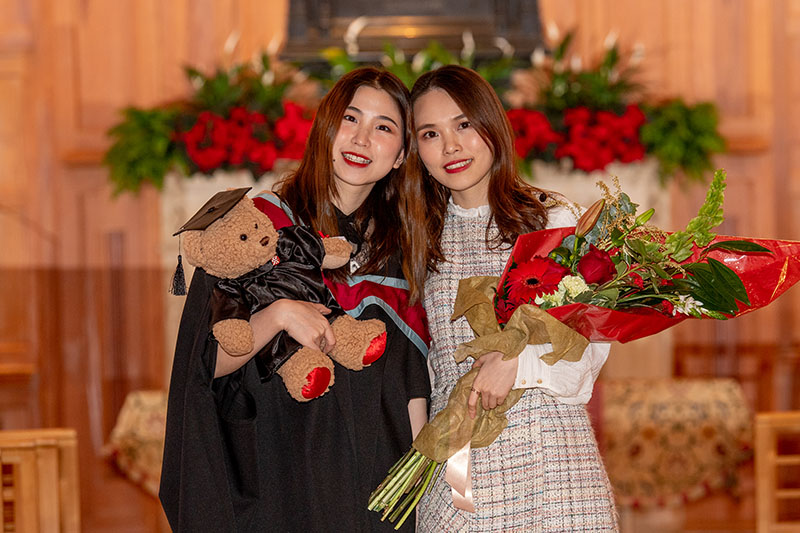 MY JOURNEY FROM CHINA TO QUEEN'S UNIVERSITY BELFAST
Mei Liu, MSc Marketing
I had the opportunity to work with the staff at the Queen's University office in Guangzhou. I discovered that Queen's is a long-established century-old red-brick university with a strong international environment. Marketing would provide internship opportunities, replacing a professional dissertation with professional internship reports. I did not hesitate to apply to Queen's.
---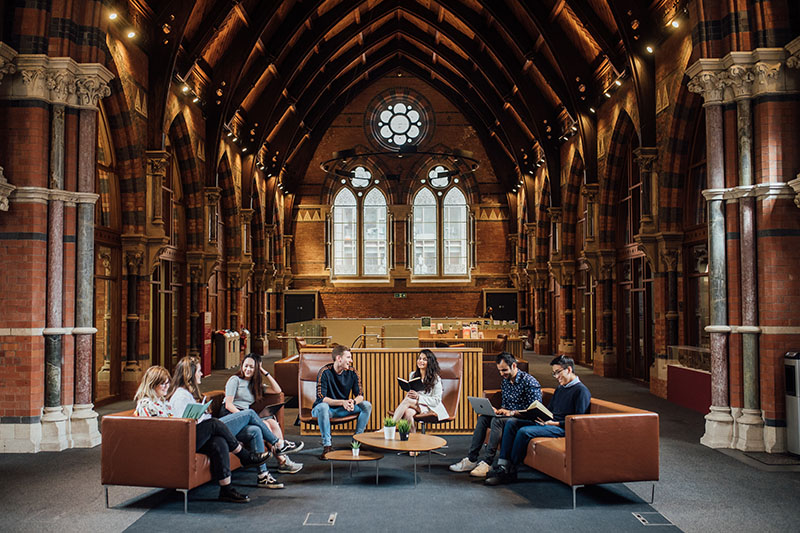 STUDYING AT QUEEN'S UNIVERSITY BELFAST
I studied MSc Marketing at Queen's.
The first semester was mainly about the introduction of consumer behaviour and marketing management, as well as economics and accounting that a Marketer must understand. In the second semester, we learnt the most important digital marketing and market analysis tools. In the third semester, you could choose an internship, research project or a traditional dissertation.
I think the most surprising thing about my course was that all lecturers paid great attention to the combination of theory and practice. In the classroom, we discussed the current marketing methods, marketing cases, and the lecturers would also invite local managers to introduce us to their company and let us make a marketing plan for their company based on their current situation. When we developed a marketing strategy for Whitewater brewery, our team went to their brewery to visit and talk to the founder to get more information, and we went to the local pub to conduct the survey. After completing the report, we presented our results to the lecturer and the founder of the brewery.
---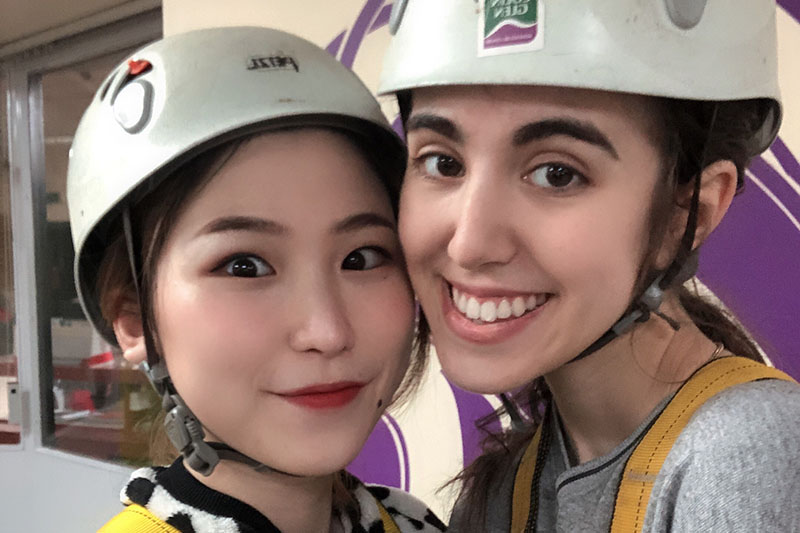 MY FAVOURITE MEMORY
There were so many good memories at Queen's, but my favourite activity was to explore Belfast with my roommates at the weekends. In the second semester, Queen's Accommodation arranged a one-day tour of the Colin Glen Forest Park in Belfast. This was an aerial adventure park with high and low rope courses, climbing wall, zip lines and freefall jump. It was very exciting and fun. I was a little scared when I first started. In the end, I bravely took the challenge to freefall. I was very grateful for the encouragement from my roommates.
---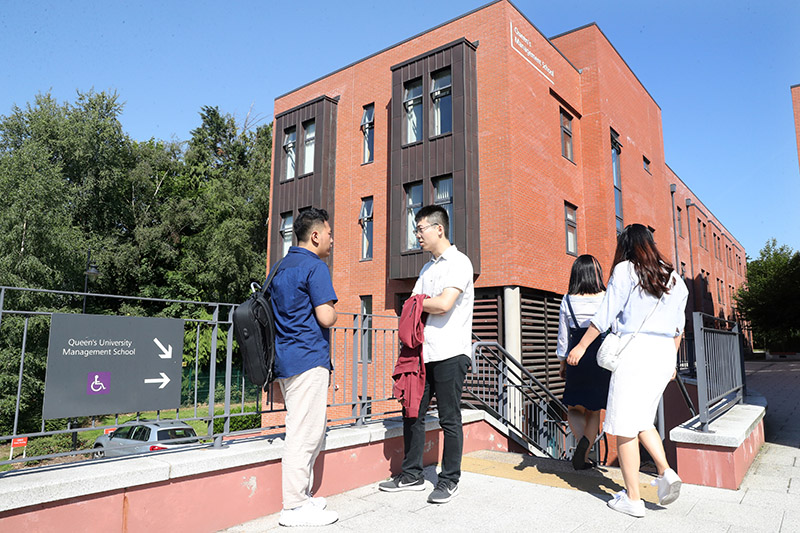 MY WORK PLACEMENT
Another important reason why I chose Queen's was that my Marketing course had an internship to submit a research report instead of a traditional dissertation, which provided me with a good opportunity to apply the knowledge I learnt in class to practical work and laid a good foundation for my future employment. I worked as an intern on the Student Recruitment Team in the Faculty of Arts, Humanities and Social Sciences at Queen's.
My two main responsibilities were to study Chinese social media, provide a relevant strategic report for the Faculty and assist in running the Weibo social media account. Most importantly, during the internship, I gradually found my preferred employment in the education industry. I am grateful to the School for giving me this internship opportunity, which will be very helpful for my future career.
---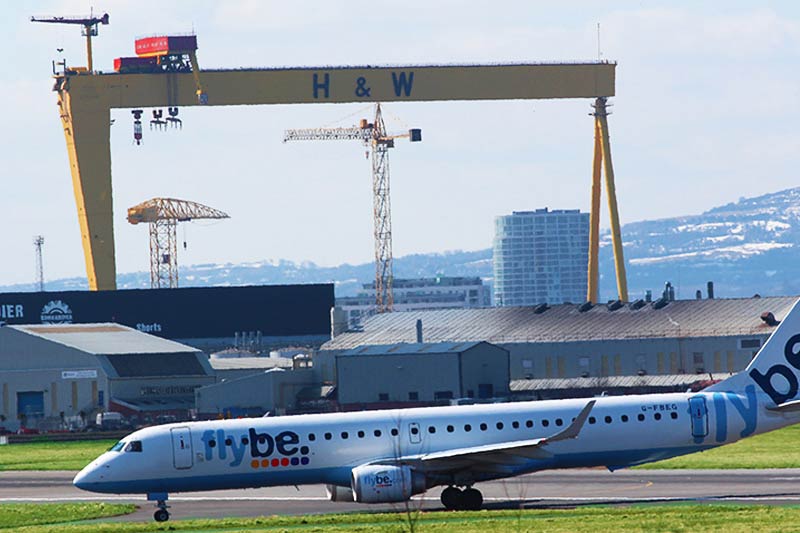 TRAVELLING TO QUEEN'S UNIVERSITY FOR THE FIRST TIME
It took about 13 hours to arrive. My flight route was Hong Kong - (stopover in Thailand) - Dubai - Birmingham - Belfast. This was my first time on a long-haul flight, but I did not feel tired at all. On the plane flying to Belfast from Birmingham, I was surprised to find that I was the only Chinese person on the whole flight. I started feeling excited about being in a different country.
The airline I chose was Emirates. The plane seats were large, it was very comfortable to sit up, and the dining was very delicious.
---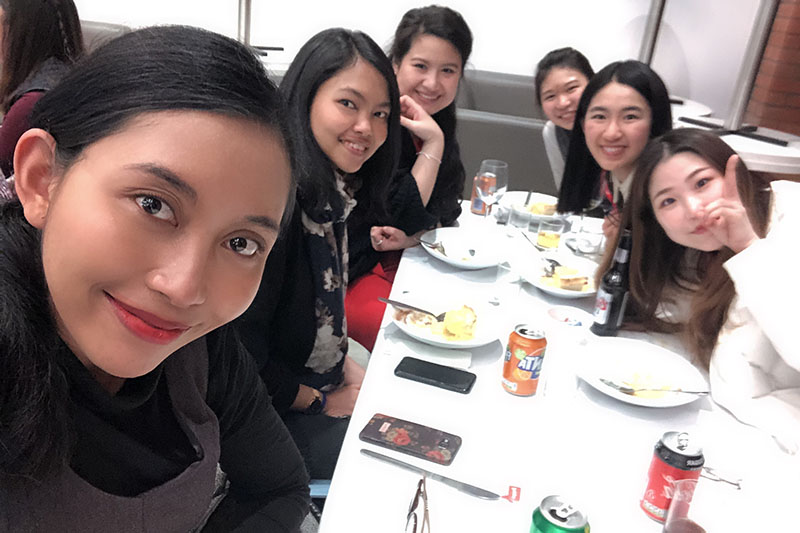 SETTLING INTO BELFAST
COST OF LIVING
For accommodation, I chose the School's apartment in College Gardens at £400 per month. The apartment was only 3 minutes' walk from the Queen's main building and 10 minutes' walk from the School in Riddel Hall. It takes about 15 minutes walk to the main supermarket and 20 minutes to the city centre. It was convenient to go anywhere.
I got to hangout with my international friends from e.g. Vietnam, France, Spain, India living in the Queen's Accommodation. During the weekend, we went shopping together to buy ingredients and made dishes and then tasted them together. At night, we arranged some activities such as watching movies or playing games.
The convenient thing about Belfast was that all places were reached on foot, so I had no expenses for transportation. Belfast had the lowest cost of living in the UK. It was very affordable, allowing us to spend the least amount of money. I only needed about £80 to buy ingredients every month, so basically I spent less than £500 per month for accommodation and meals. It was not expensive to go out for meals either, around £8.50 for dinner each time.
---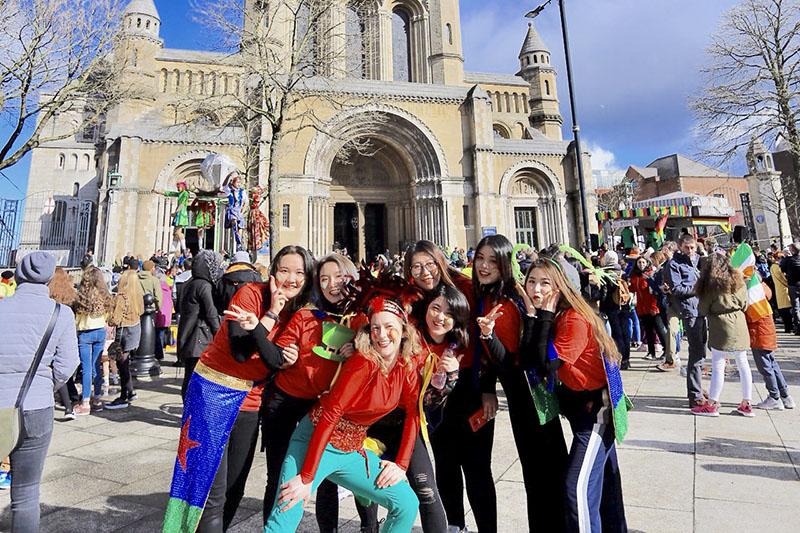 MAKING FRIENDS
I felt very fulfilled everyday of my life in Belfast. Queen's hosted many events and provided opportunities for us to make friends with other students. In October, the Chinese Student Association organised a Halloween party, so that we could experience the Halloween atmosphere abroad. We all cosplayed a role, met new people at parties and danced. We also made Halloween pumpkin lanterns. During the Spring Festival the Students' Association organised the Chinese Spring Festival gala show. They invited many students to perform for us, making us feel like we were celebrating the Spring Festival at home. In March, we had St. Patrick's Day in Northern Ireland and the School helped us participate in the parade. We wore Queen's t-shirts, walked through the crowd, danced with everyone and integrated with the locals. They were all unforgettable memories for me.
It was also good to join the clubs and societies. There were more than 200 clubs and societies. At the beginning of the term, the School held a societies' day, which was the best chance for everyone to join a club. I chose the archery society.
---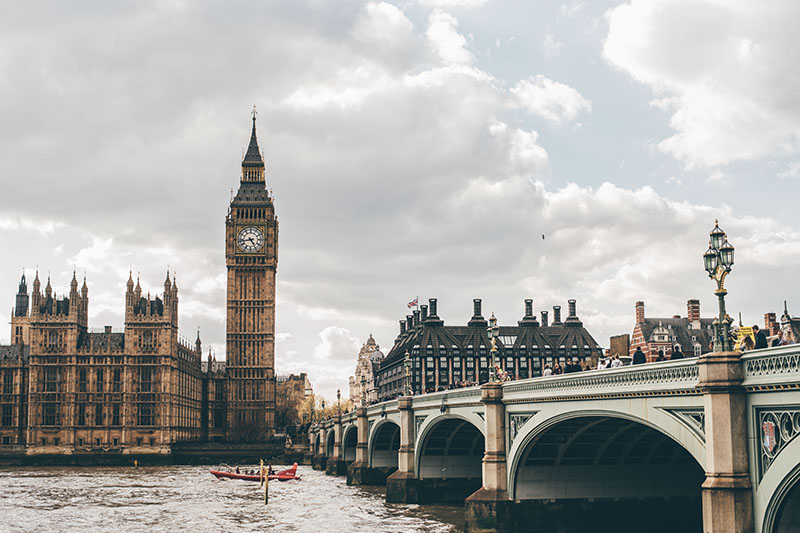 TRAVELLING OUTSIDE OF BELFAST
As the capital of Northern Ireland, there were two airports in Belfast, which made it very convenient. We could get to many places in about 1-2 hours. I visited all the famous tourist cities in the UK, such as London, York, Liverpool, Edinburgh, Cambridge, Oxford, Manchester, Sheffield. Also, I took advantage of the Christmas and Easter holidays, to visit many European countries, such as Finland, Sweden, France, Spain, Germany. What I enjoyed most was discovering new things and meeting new people, allowing me to enrich my life experience.
---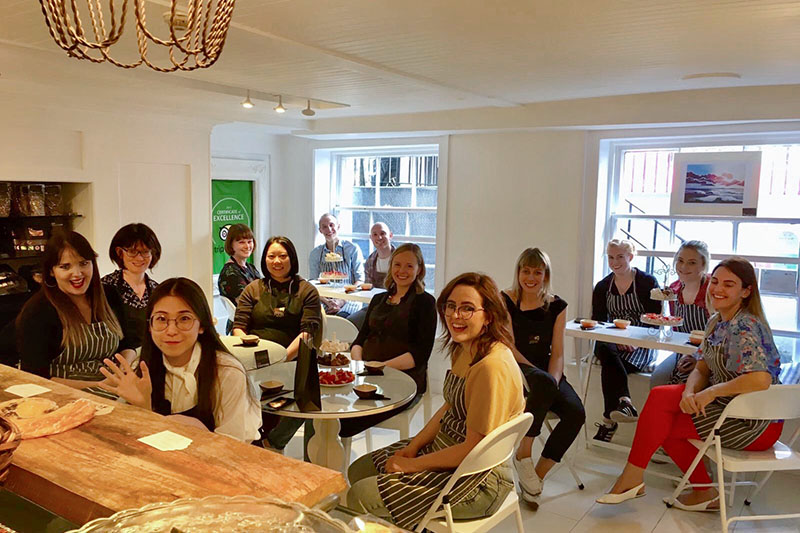 MY ADVICE TO NEW STUDENTS
I found living in Belfast very convenient. Most people were not used to the food when they first arrived, but luckily there were many Chinese restaurants. If you wanted to cook for yourself, there were five Chinese supermarkets in Belfast, the biggest of which were the Asia Supermarket and Lee Foods. Almost everything you needed could be found in these two supermarkets.
I was very glad I chose Queen's. During this year, I gained a lot of different experiences, learned a lot of skills, and found my future employment direction. I also encountered setbacks and learnt to face and solve them. I became more confident, independent, stronger and brave.
---