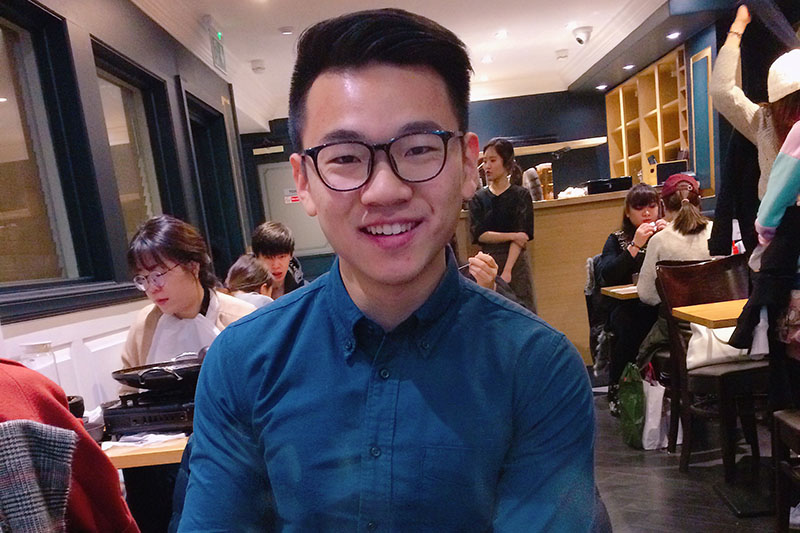 MY JOURNEY FROM CHINA TO QUEEN'S UNIVERSITY BELFAST
Rory Cao, MSc Finance, Financial Analytics, Bloomberg, Beijing
I am from Guangdong Province. I heard about Queen's from one of my friends who was also applying for a Master's programme. She got an offer from Queen's and recommended Queen's to me.
I chose to study at Queen's because of the top rankings, high teaching quality, beautiful campus, city environment and lower cost of living. The programme also covered CFA exam content.
---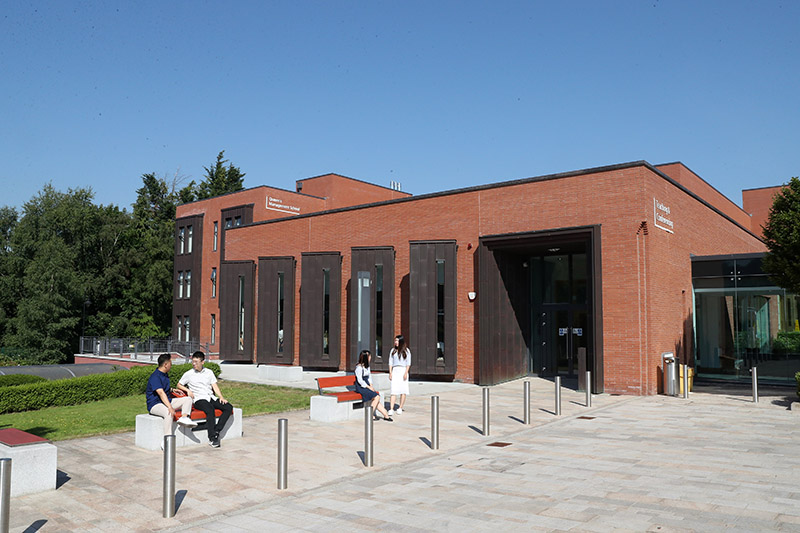 STUDYING AT QUEEN'S UNIVERSITY BELFAST
I studied MSc Finance
The best part was the practical teaching, for example we had the trading room for tutorials. Lecturers used the Bloomberg terminals and other trading software to better enhance our financial knowledge and made us ready for a career in Finance.
I liked the Graduate School at Queen's University, which was the most frequent place I went to everyday. I also liked the PEC gym at Queen's University. I feel very fulfilled during my time at Queen's.
---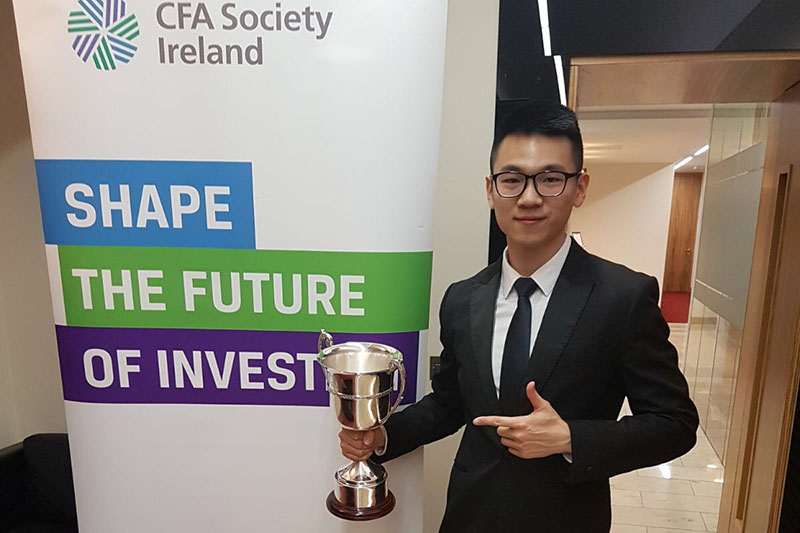 MY FAVOURITE MEMORY
There were so many unforgettable memories at Queen's University. One of my favourite memories was that night we represented Queen's University to win the championship of 2017 CFA Research Challenge in Dublin. We advanced to the European finals in Prague. That was my first time to compete at an international level with other top students from all over the world.
---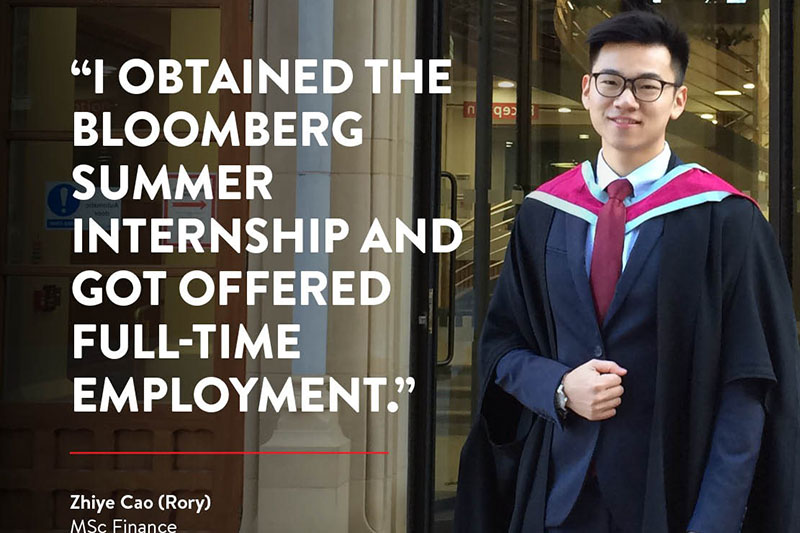 MY WORK PLACEMENT
I found a summer internship in Bloomberg in both Beijing and Shanghai offices during the summer holidays. I applied for the role and went through 9 rounds of interviews to get the internship. I spent 5 weeks in Beijing as an Analytics intern and 5 weeks in Shanghai as a Sales intern. I worked on 7 projects across different asset classes and sales related tasks, which really expanded my exposure to the real financial market and Bloomberg products. After the internship, I was returning to Belfast, when I received the call from HR offering me a full-time role. I was so happy that I got my dream job before I graduated.
---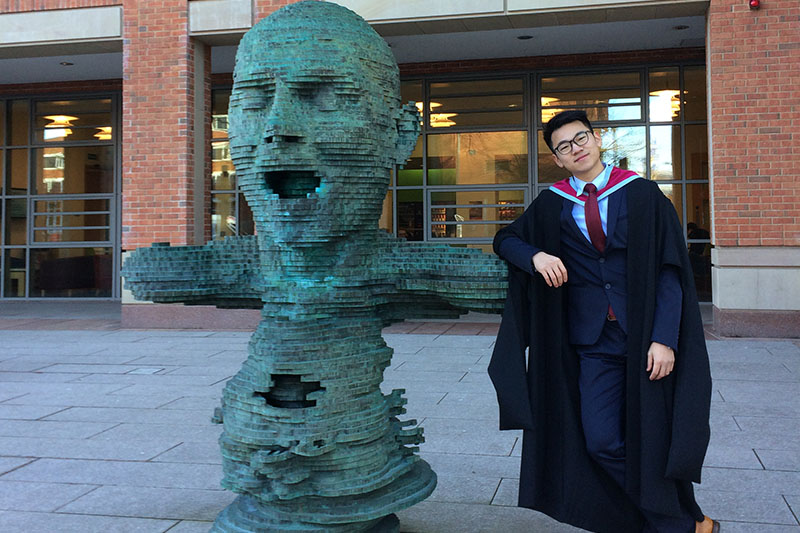 MY GRADUATION
I graduated in December 2017. I wish I could have stayed at Queen's University for longer.
2017: CFA Research Challenge Ireland Champion
2017: CFA Exam Scholarship
2017: Graduated with a distinction
---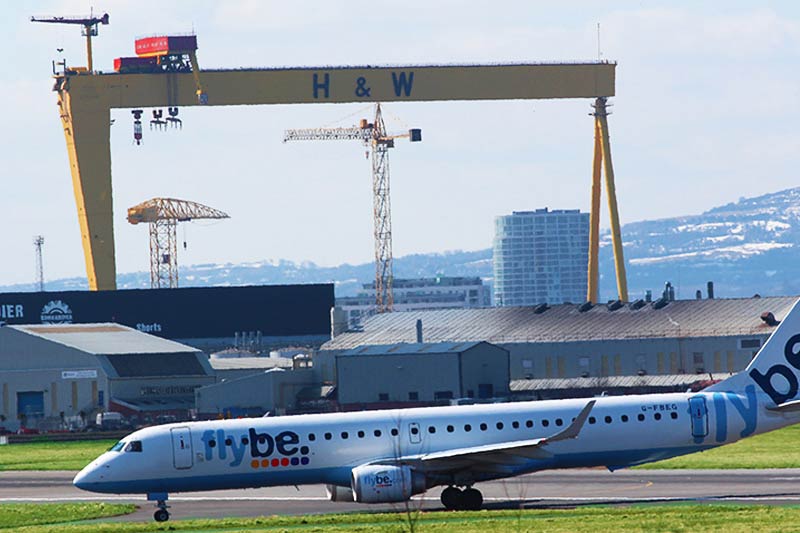 TRAVELLING TO QUEEN'S UNIVERSITY FOR THE FIRST TIME
I travelled from Guangdong, China. I took a flight from Hong Kong to London and transferred to Belfast. It took me around 17 hours in total. The experience was so cool and I cannot tell you how excited I was when I first landed in the United Kingdom!
---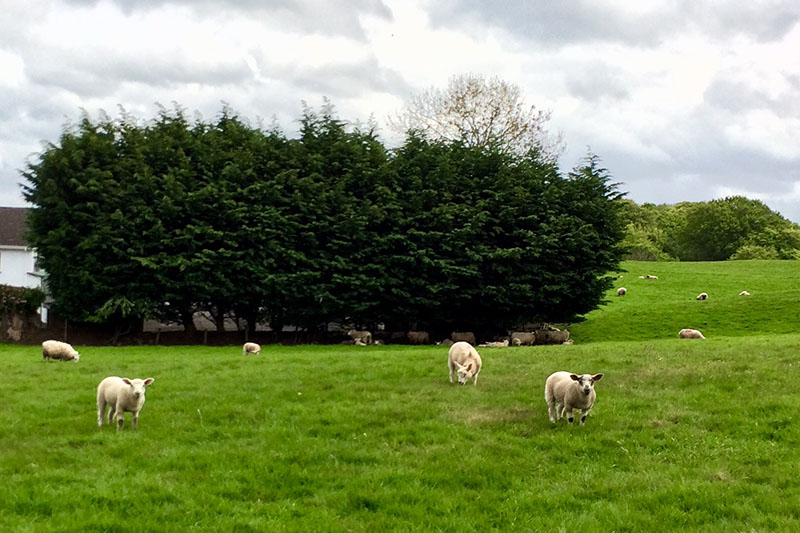 SETTLING INTO BELFAST
COST OF LIVING
I lived in my friend's house in Lisburn (outside Belfast) so it saved me a lot in living expenses.
I cycled and took the train to the University everyday. It was a good way to exercise everyday. We lived in the beautiful countryside with lots of cows in the green fields.
---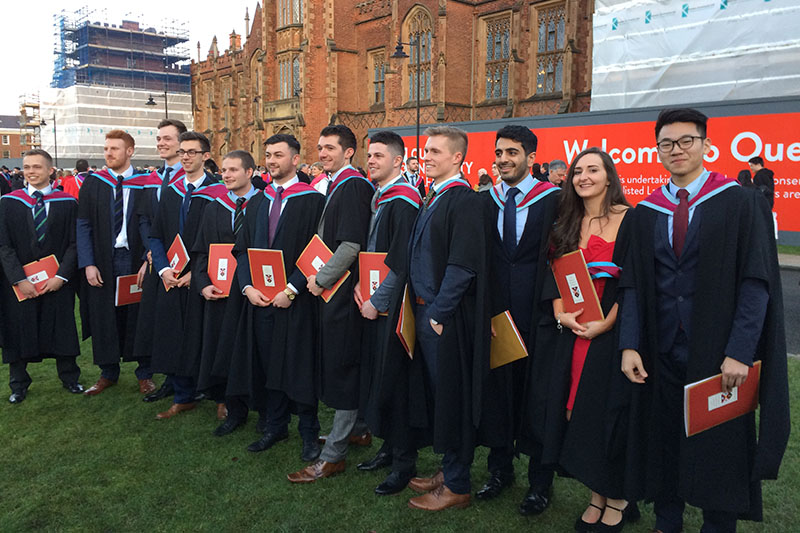 MAKING FRIENDS
When the new semester started, the University hosted a welcome event to welcome all new students. We were taught local traditional dances and we made friends from different countries. There are many holiday celebration events such as the Halloween party at the Students' Union, where we enjoyed good music and drinking with friends.
---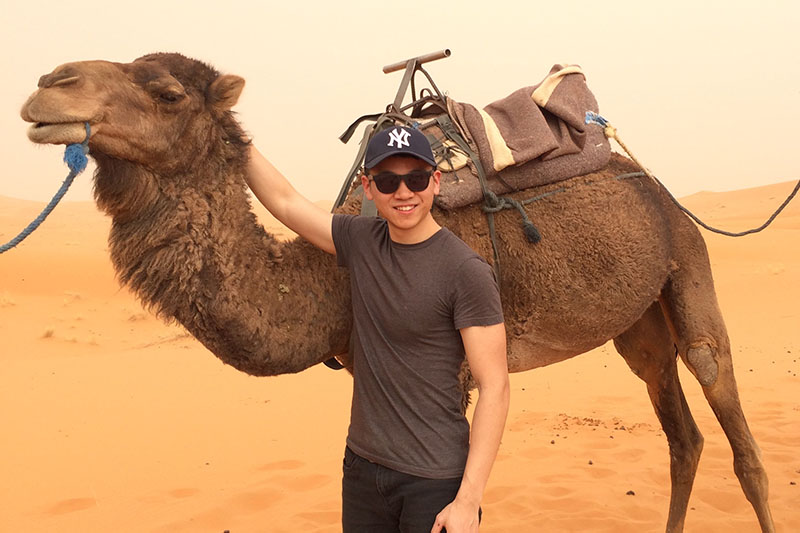 TRAVELLING OUTSIDE OF BELFAST
I have travelled to several countries during my Master's degree, such as Ireland, France, Germany, Czech Republic, Switzerland and Morocco. It was good for me to visit different places and experience different cultures. One of my favourite moments was riding on a camel in the Sahara desert!
---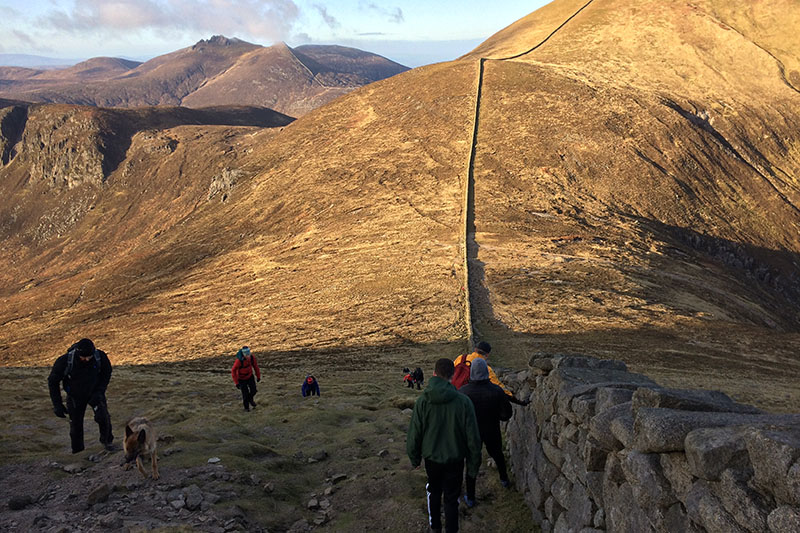 MY ADVICE TO NEW STUDENTS
Subscribing to Queen's Wechat channel and joining the new student's Wechat group is a good start.
The greatest challenges were the language barriers and the different teaching methods. I joined some language clubs to improve my English.
Look for opportunities to get into conversation with people to improve your English skills and this will make you more confident and be more independent.
---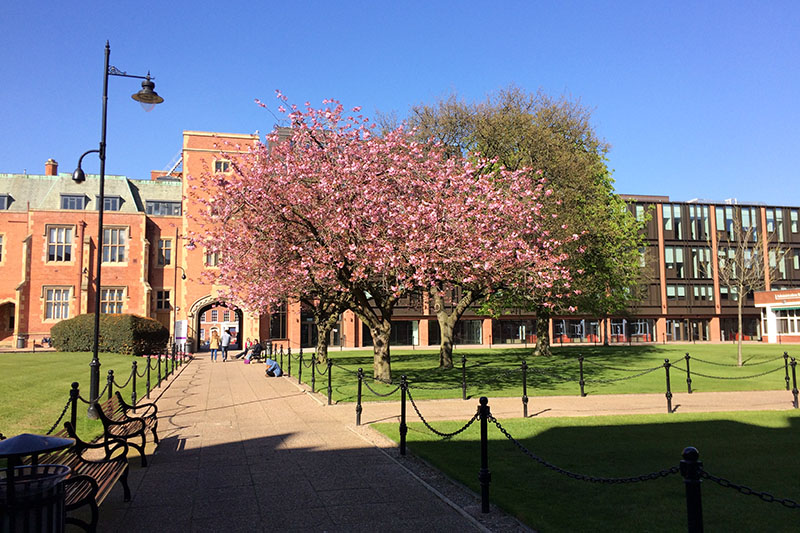 SUMMARY
My Master's year at Queen's was very short, but I felt I have done so many things that I never expected. I am proud of myself for what I achieved. Every day at Queen's was meaningful. It helped me become a more independent person who can face all kinds of challenges. I made good friends, ate local food, travelled, studied well, successfully graduated with a distinction and obtained my ideal job. Everything is a result of working hard at university. I really appreciate every opportunity Queen's University provided me and all the time I spent at the lovely campus that made me a better and independent person.
---