Leading UK and Chinese Universities hold international conferences on manufacturing and energy
26/09/2018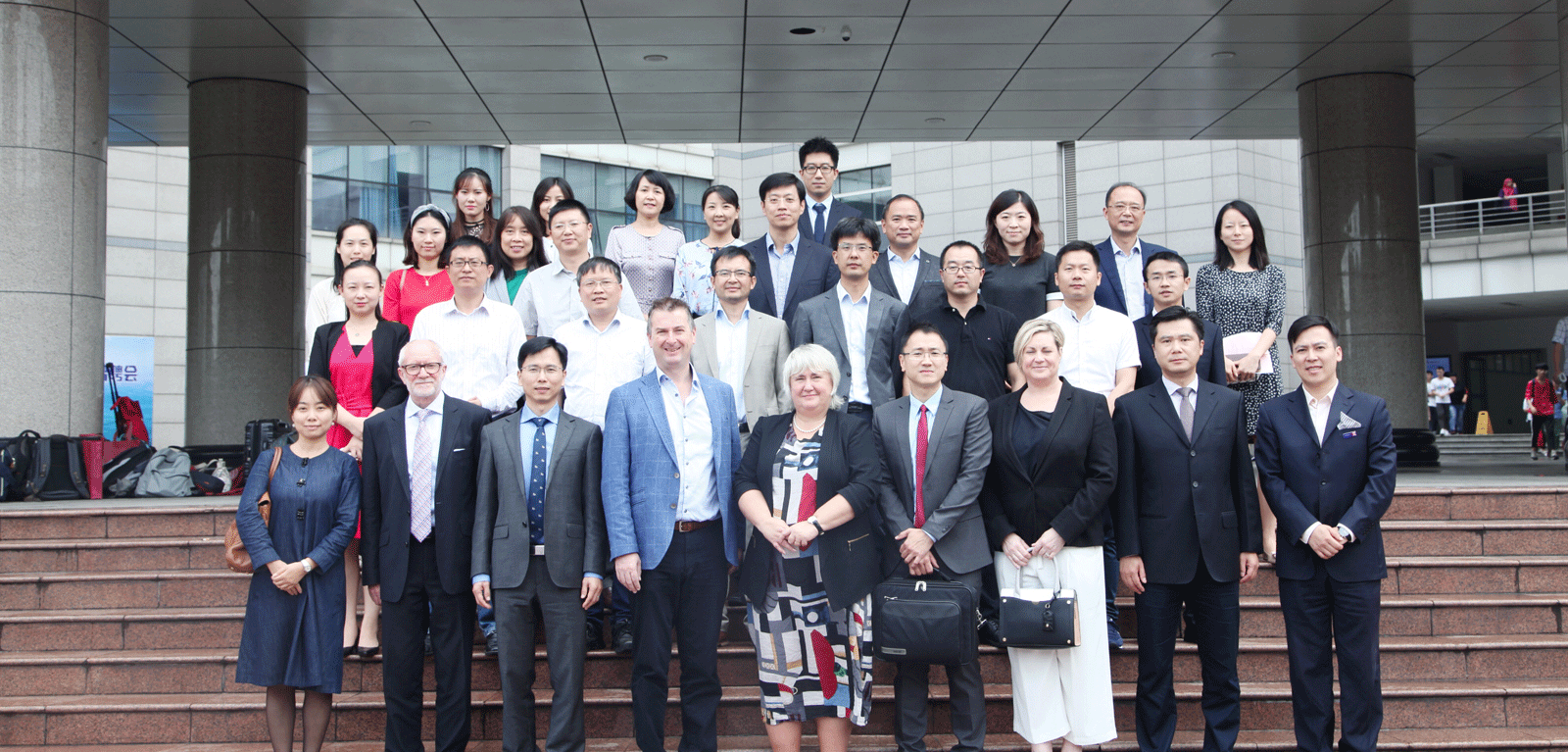 The International Conference on Intelligent Manufacturing and Internet of Things (IMIOT 2018) and International Conference on Intelligent Computing for Sustainable Energy and Environment (ICSEE 2018) were held from 21-23 September in Chongqing, China.
These two conferences gave international researchers and practitioners the opportunity to discuss novel and cross-boundary approaches to intelligent manufacturing and revolutionary smart energy systems.
The conferences were organised by the UK-China University Consortium on Engineering Education and Research. The Consortium is the first of its kind to partner leading UK universities with the top engineering research institutions in China. It is led by Queen's University Belfast and Southeast University in Nanjing and is made up of nine UK universities and nine universities in China.
The Consortium was set up following a prestigious award by the British Council, aimed at building higher education links and helping to improve the quality of engineering research and teaching in China.
Speaking on behalf of the UK Universities involved in the Consortium, Queen's University Belfast's Pro-Vice-Chancellor for Engineering and Physical Sciences, Professor Mark Price, said: "The aim of the Consortium is to build major global partnerships around research and education and this event was the ideal opportunity for engineering institutions from the UK and China to come together to share knowledge and expertise.

"The recent development of the UK-China Knowledge Exploitation Forum, which was launched during the conference series, will help facilitate this. It will bring together leading figures from the government, academia and industry to discuss the impact of policy, the role of incubators and catapults, and work out how we can develop mechanisms to facilitate UK-China knowledge transfer collaborations."
Professor Ye Zhirui, Director of International Co-Operation, Southeast University said: "This was the first major academic event for the Consortium this year. It provided a great opportunity for scholars and researchers from partner universities to share their latest research accomplishments and inspirational ideas. It is exactly what we wanted the Consortium to do; bring top minds together and make a difference. We are all excited to see this event further enhance the global influence as well as the momentum of the Consortium."
Jazreel Goh, Director of Education, British Council China, said: "The UK and China have a long history of successful educational collaboration. We are committed to increasing international collaboration and accelerating the growth of world-class universities, so that even more students in both countries can benefit from our excellent educational resources and that together both our countries can lead the way forward in engineering education and research."