Programme of career development workshops for postdocs and research staff at Queen's.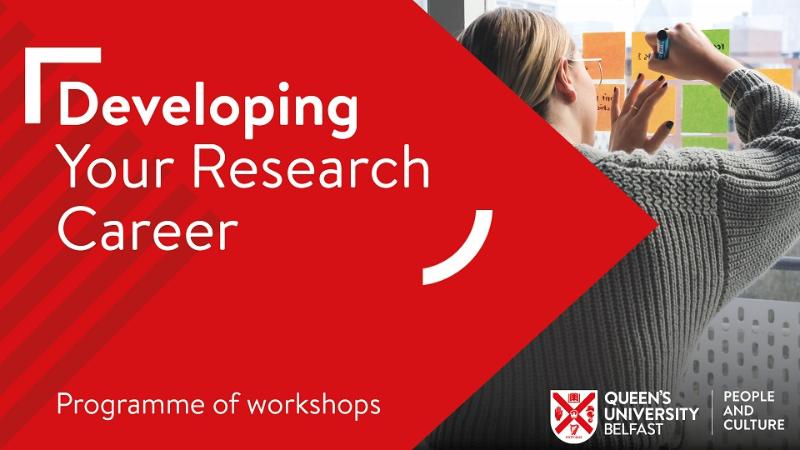 November 9, 2023 - November 16, 2023
---
Content
This 4-part programme provides researchers with time and space to focus on their career development.
It will enable you to develop a deeper understanding of the potential for career planning and aims to support researchers in looking at their interests and abilities, their career objectives and to develop career management strategies that work for them. The programme includes a personally tailored career consultation for those who effectively complete the first three workshops.
Participants will register for 'Workshop 1: Developing Your Research Career' only. Once registered, a place will automatically be reserved for you on both workshop 2 and workshop 3.
Workshop 1:

Developing your Research Career | 9 November, 09:00 - 13:00, In person
Workshop 2:

Developing your CV for Researchers | 9 November, 14:45 - 17:00, In person
Workshop 3:

Preparing for Interviews for Researchers | 16 November, 09:00 - 12:30, Online
*Note – the workshops above have been promoted to staff as a programme with the sequence being that you must attend all 3 workshops above, and you will then be offered a one-to-one career consultation.
Programme Objectives
The course aims to assist you with:
Identifying your career objectives
Considering your career options
Identifying your transferable skills
Establishing how work fits into the rest of your life
Developing your CV
Preparing for interviews
Career decision making