Queen's academics explore the life and work of Sir Robert Hart
20/06/2019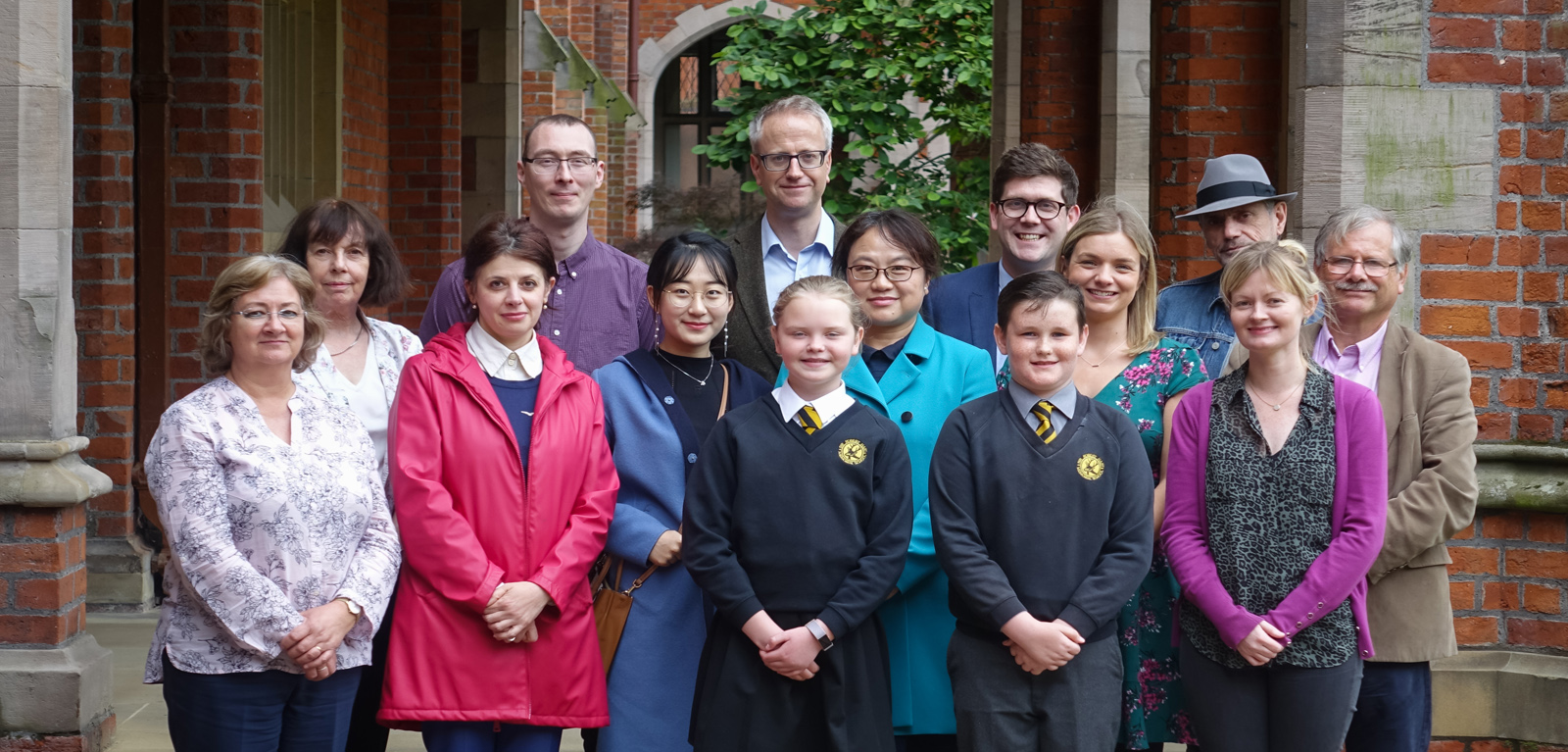 Academics are exploring the life and work of Sir Robert Hart (1835-1911), Inspector General of the Chinese Imperial Maritime Customs from 1863 to 1908, through an historical research project at Queen's University Belfast.
Originally from Portadown in Northern Ireland, Sir Robert Hart was a key figure in China's nineteenth-century history and its relations with the West. He was the most senior Westerner in China's metropolitan bureaucracy in the later nineteenth century, a position which gave him daily access to China's highest officials in the Grand Council and Zongli Yamen.
During his forty-five years as Inspector General, Hart built the Chinese Imperial Maritime Customs (CIMC) into the first Western-style administrative institution in China. He also helped to establish the postal service, lighthouses and other key elements of China's infrastructure. He played a crucial role in China's imperial politics, significantly influencing its internal reform and diplomatic policy.
Dr Emma Reisz and Dr Aglaia De Angeli, from the School of History, Anthropology, Philosophy and Politics at Queen's are leading the Sir Robert Hart Project at Queen's University Belfast.
Speaking about their findings Dr Reisz, Principal Investigator, said: "The historical links between our part of the world and China are complex, and had a long afterlife in China. Sir Robert Hart's story shows how someone from a small town in Co. Armagh could go on to exert a huge influence in world affairs. This project allows us to explore the long history of our connections with the rest of the world."

"Our team is working with Special Collections in the Queen's University Library on diary transcription and other unique archival materials in order to learn more about Sir Robert Hart's life and work."
The Hart Collection at Queen's University Belfast is a major source of information about Sir Robert Hart and about Sino-Western relations in the late Qing period. The Sir Robert Hart Project at Queen's includes the transcription and publication of Hart's diaries in 77 volumes and other elements of the Hart collection, with key elements available online.
The Sir Robert Hart Project at Queen's is cooperating with the Institute of Modern History in the Chinese Academy of Social Sciences, Beijing and with the China Customs Museum, Beijing on the research project.
Recently, a group of primary 7 school pupils from the Sir Robert Hart Memorial Primary School in Portadown made a documentary about the man whom their primary school is named after, in collaboration with the Craigavon Historical Society and supported by the National Lottery Fund. The pupils visited Queen's University Belfast to learn more about Sir Robert Hart and the documentary was screened at Queen's Film Theatre, with Consul Li Changhua of the Chinese consulate in Belfast in attendance.
Speaking about the history project with Sir Robert Hart Memorial Primary School, David Weir, from Armagh City, Banbridge and Craigavon Borough Council said: "Our visits to Queen's University Belfast were undoubtedly the highlight of our project. The opportunity for the pupils to view the Sir Robert Hart archival collection and meet the University's Hart experts not only increased their understanding of Sir Robert Hart's life, but also showed them the value of archives and the skills required to be a researcher.

"A truly inspiring experience, the visits to Queen's have stayed with the pupils with many hoping to return in future to study at the University."
For more information on the Sir Robert Hart Project, please visit: http://sirroberthart.org