First Fifteen: Queen's University Welcomes Lloyd's Scholars in New Partnership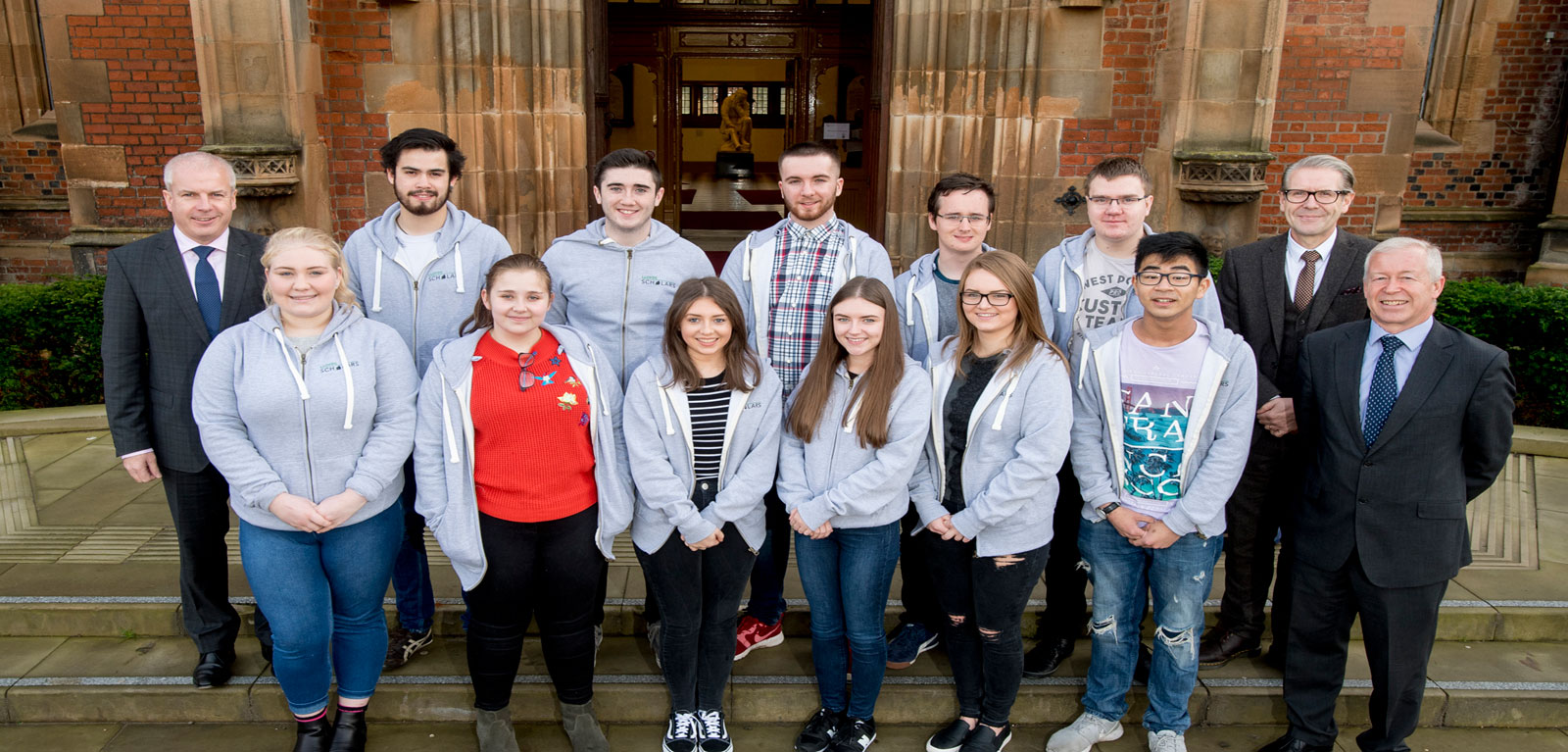 Fifteen talented undergraduates selected for the Lloyds Scholars programme in partnership with Queen's University were announced at a business breakfast as part of the University's Autumn Careers fair.

The 15 students from across Northern Ireland were selected from over 2000 undergraduates who applied to the award-winning Lloyds Scholars programme, which is part of Lloyds Banking Group's social mobility programme.
Of the nine UK universities partnered with Lloyds Banking Group on the programme, Queen's is the only university in Northern Ireland. The programme - which is specifically for students from a widening participation background - involves financial support, paid internships, professional mentoring and opportunities to develop employability skills.
Professor David Jones, Pro-Vice-Chancellor for Education and Students at Queen's University Belfast, said, "The Lloyds Scholars programme has proved an exceptionally effective initiative which has successfully supported hundreds of young people through university and into employment. The programme is important both in terms of widening participation as well as developing employability skills. We are delighted to welcome Queen's first Lloyds Scholars and wish them an enriching time at university and beyond."
Jim McCooe, Lloyds Banking Group' Ambassador for Northern Ireland said: "I am extremely proud that Queen's University Belfast will become the first Northern Ireland University partnering the Lloyds Scholars programme. Lloyds Scholars continues to be a key part in our commitment to helping Northern Ireland prosper, and I'm delighted to welcome the first of our 15 Scholars to the programme. I know that the students and the Belfast community are really going to benefit from the partnership. "
The Scholars programme was established in 2011 to help tackle disadvantage and boost social mobility by increasing opportunity and raising aspiration. By 2020, Lloyds Banking Group will have supported 1,185 Lloyds Scholars.
Sponsored by AllState, Queen's University's Autumn Careers Fair runs from 17-19 October 2017 and involves over 200 employers and businesses from across the UK and Ireland.