A Unique University Experience
Get a world-class, research-led education built on 175 years of history and heritage, where the low cost of living and range of scholarships means your money goes further.
Based in the heart of Belfast, a vibrant UK capital city that is safe and easy to get around, and with excellent employment opportunities and support for your future career, Queen's really is a place like no other.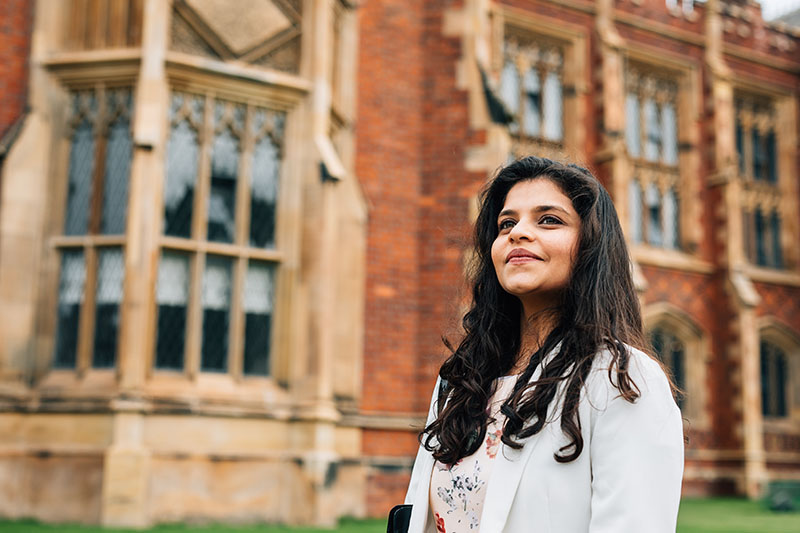 World-class Education
We are proud to be a member of the Russell Group – the UK's Ivy League – and are a highly ranked institution across many subject areas.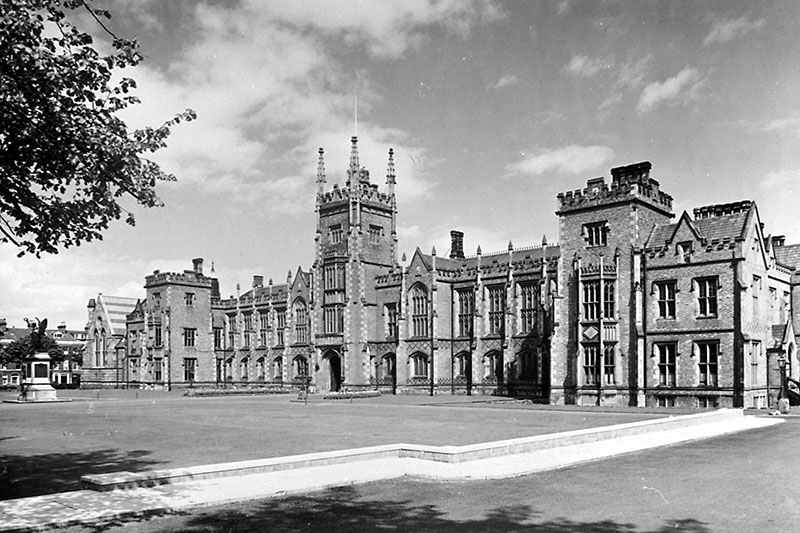 A rich history
Since 1845, our world-leading researchers, pioneering students and inspirational alumni have been making a difference to society in Belfast and across the world and you can join them.
As an international student you will benefit from our rich heritage and prestige in research and education.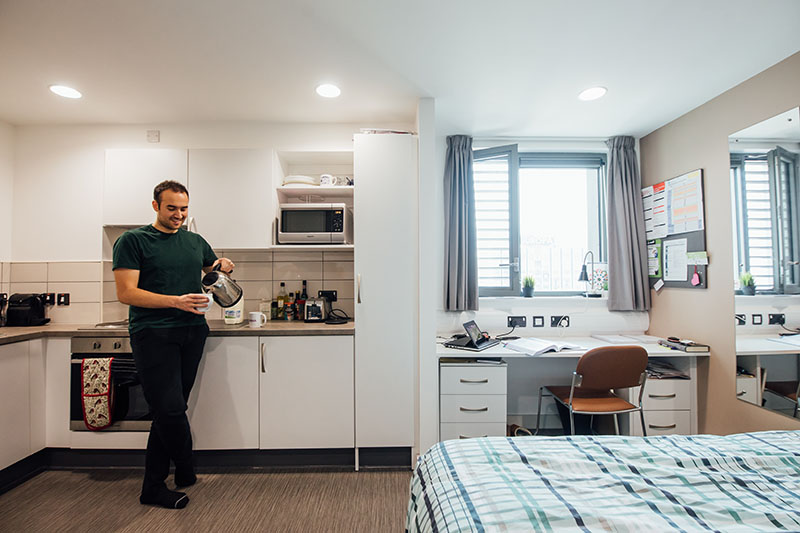 TOP 200 UNIVERSITIES IN THE WORLD (RANKED 198)
(Times Higher Education World University Rankings 2023)
13 SUBJECTS IN THE TOP 200 IN THE WORLD
(QS World University Rankings 2022)
99% OF OUR RESEARCH ENVIRONMENT IS WORLD-LEADING OR INTERNATIONALLY EXCELLENT
(REF 2021)
TOP 10 MOST BEAUTIFUL HISTORIC UNIVERSITIES IN THE UK
(QS World University Rankings 2021)
Choose your country/region
Our country/region pages include information on entry requirements, tuition fees, scholarships, student profiles, upcoming events and contacts for your country/region.
ONLINE EVENTS AND VIRTUAL TOURS
Connect with us via live online events or chat, to find out about studying in Northern Ireland, and life at Queen's University Belfast.
A safe, fun, compact UK city
Queen's is within ten minutes walk of the centre of Belfast, the capital city of Northern Ireland.
It's a welcoming and fun coastal city, surrounded by beautiful landscapes and within easy reach of all other major cities in the UK and Europe.
Life in Belfast
State-of-the-art campus
Queen's has recently invested £700m to develop its campus and boasts some of the best facilities of any university in the UK.
We have an outstanding network of support services to look after your health, wellbeing, study needs, financial security and career prospects.
Virtual Campus Experience
What our students say
"While at Queen's, I did a summer internship at Bloomberg. I spent five weeks in Beijing as an Analytics intern and five weeks in Shanghai as a Sales intern, which really expanded my exposure to the real financial market and Bloomberg products. After the internship, I was returning to Belfast, when I received a call from them offering me a full-time role. I was so happy that I got my dream job before I graduated."

Rory Cao (China), MSc Finance
"None of the other UK universities I visited offered the same level of facilities and support that is available to students at Queen's. The friendly and helpful staff made me feel comfortable straight away on arrival."

Saad Almohammed Alrayes (Kuwait), PhD Law
Belfast: A unique location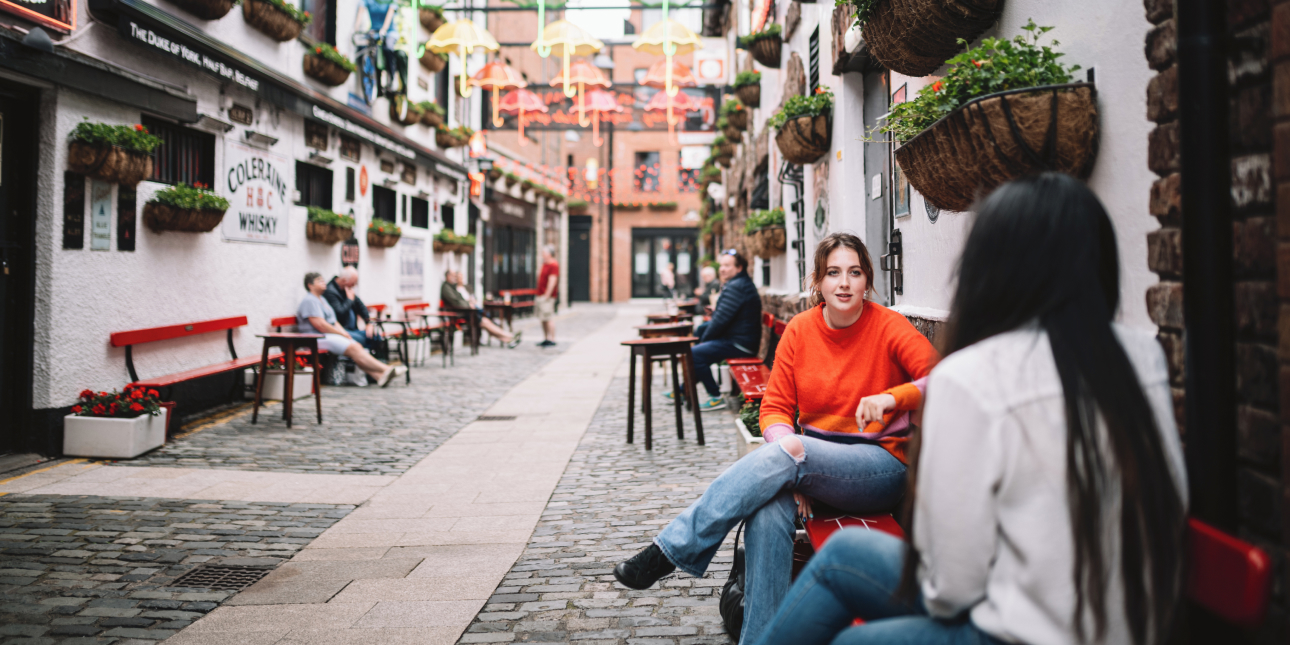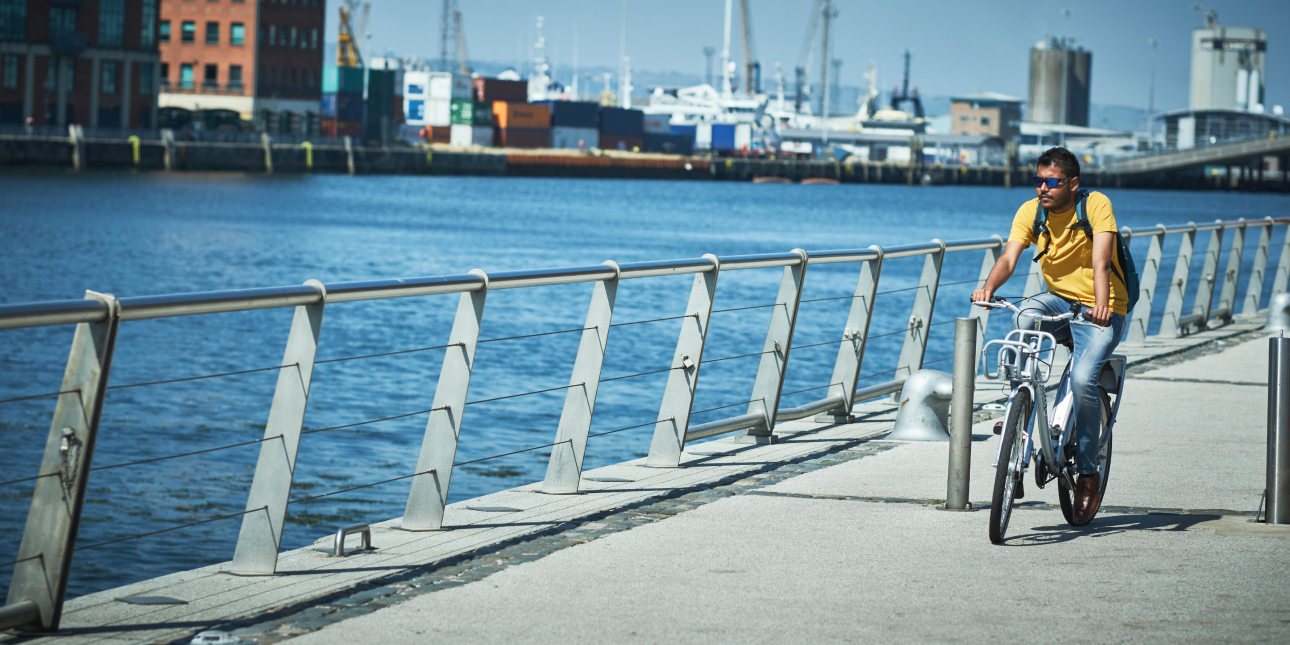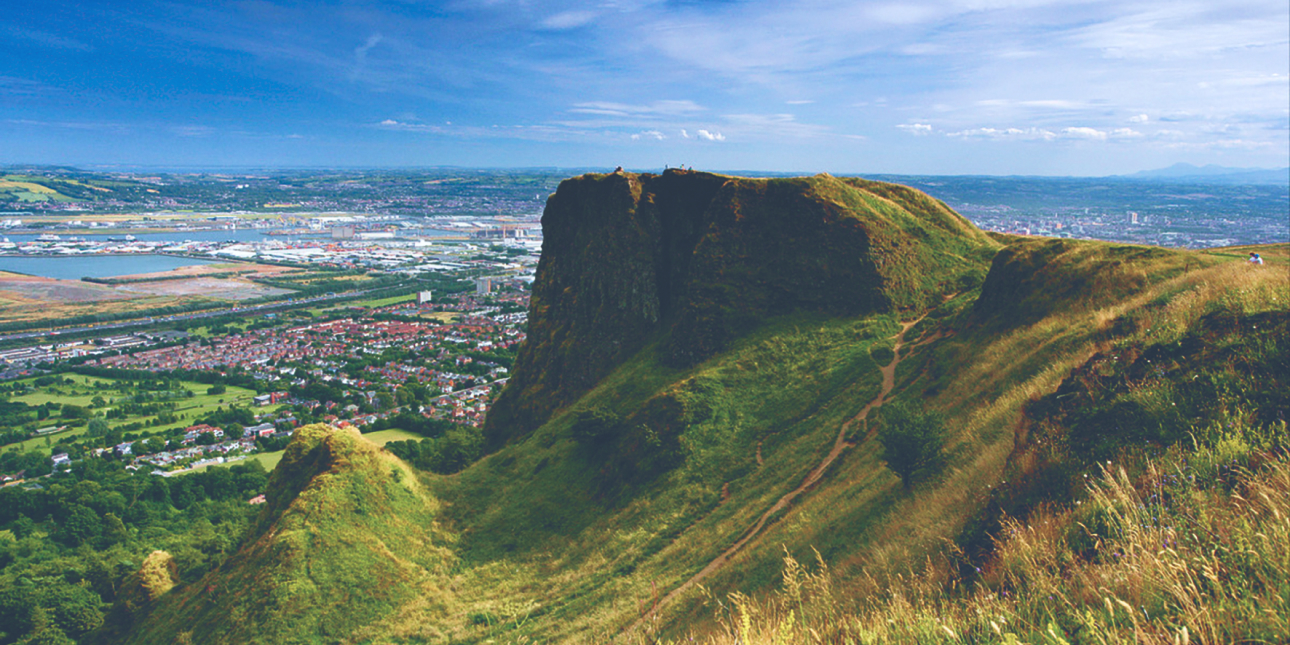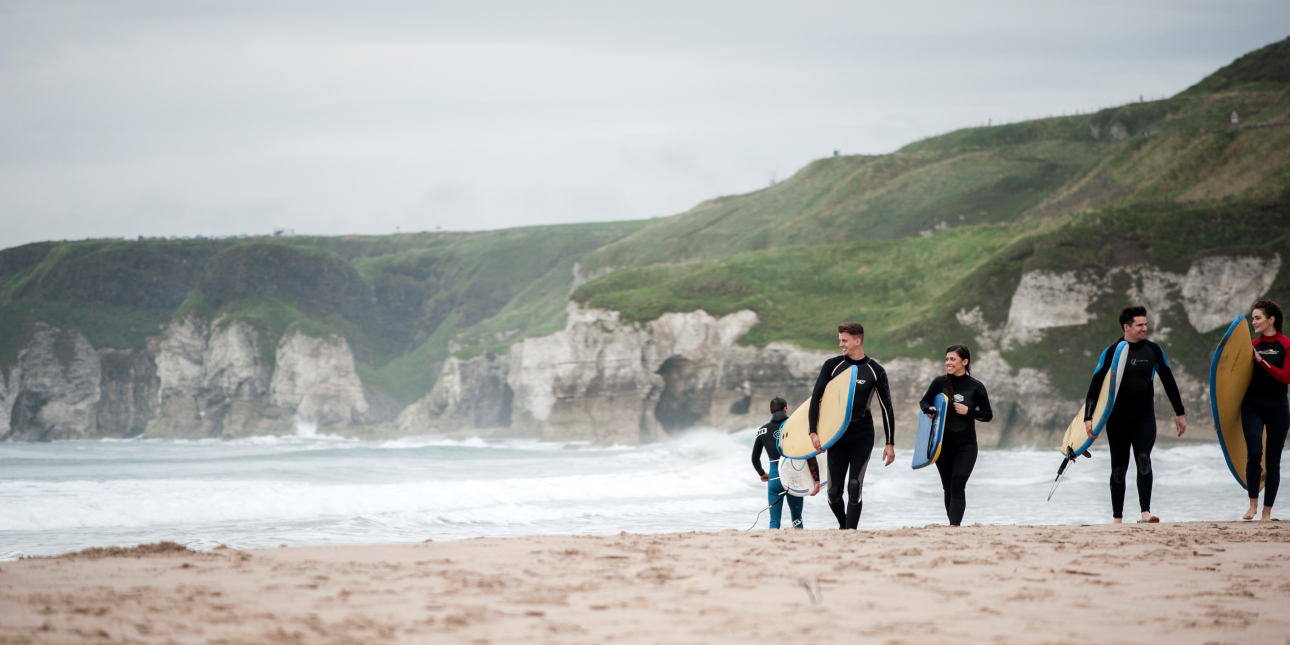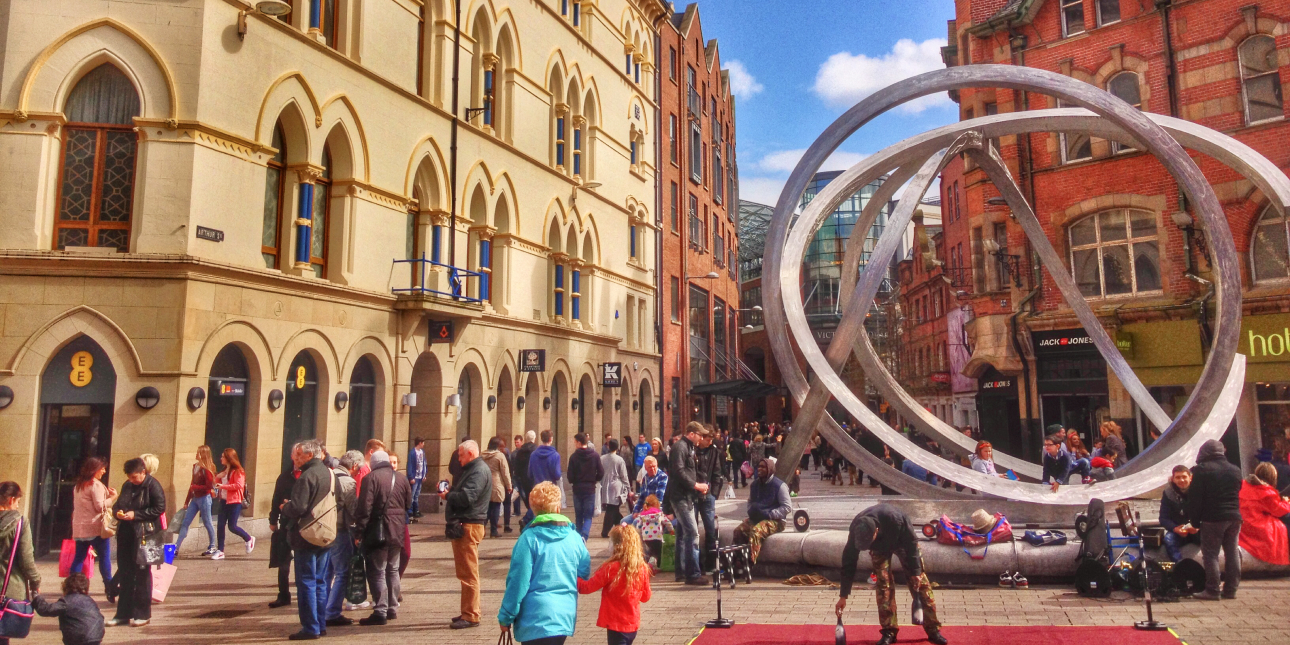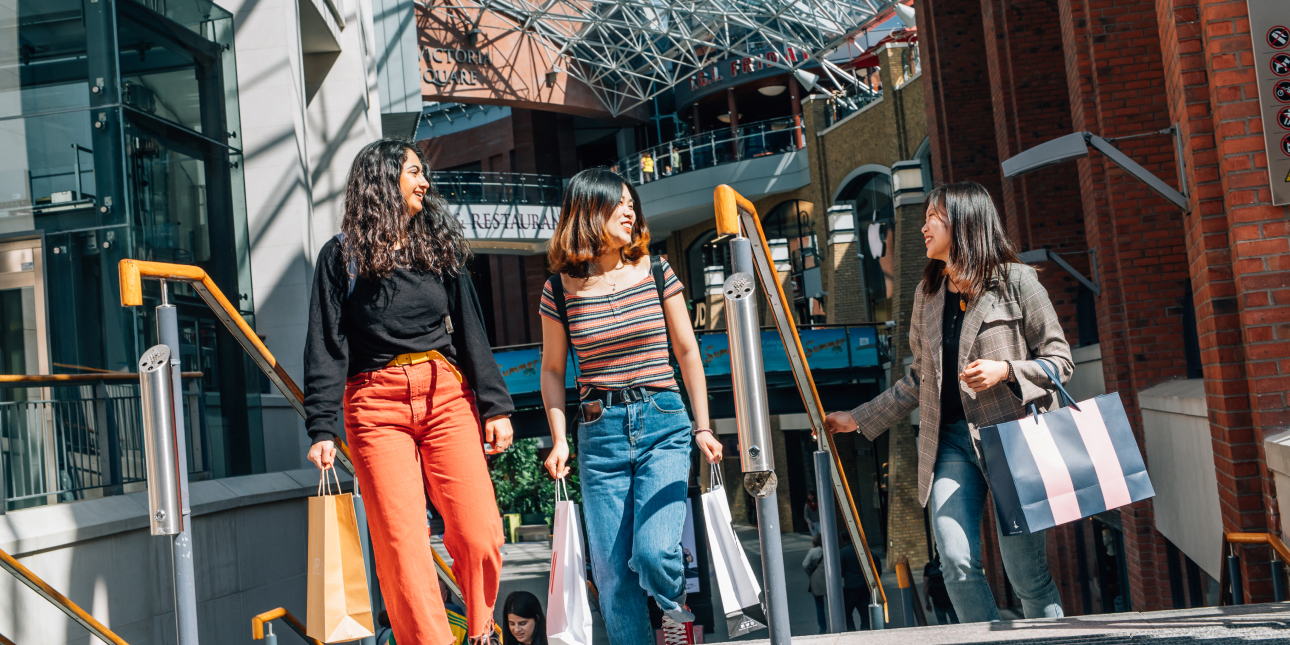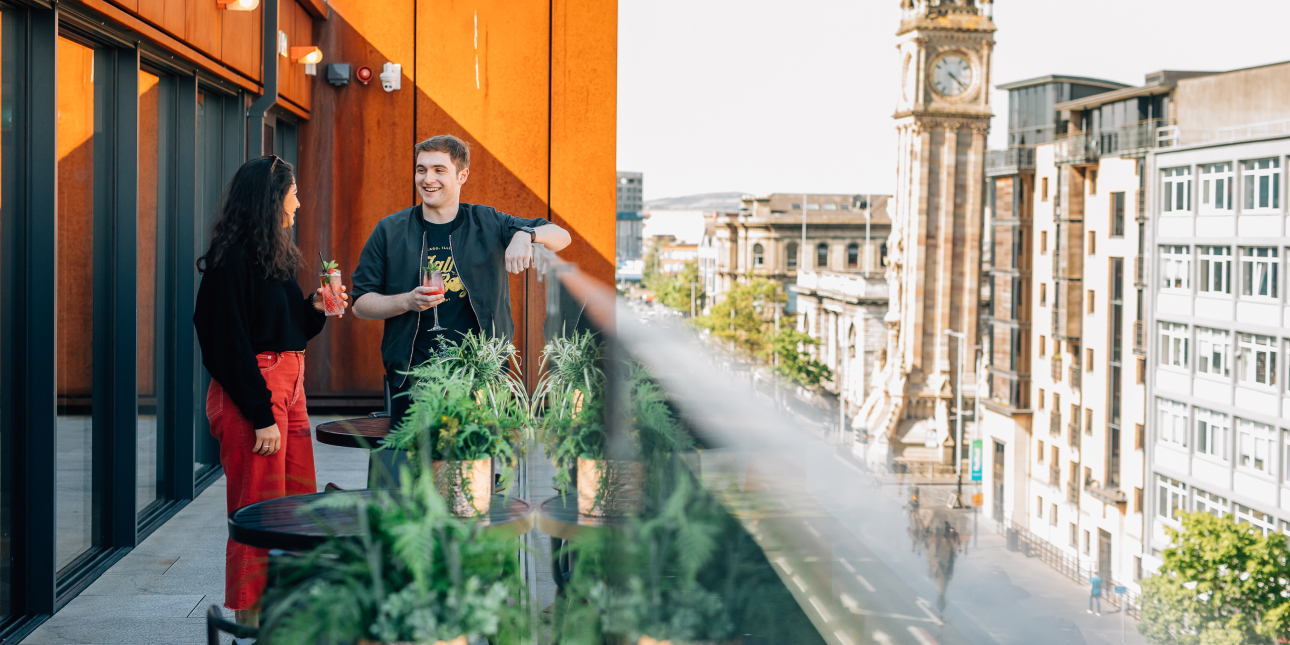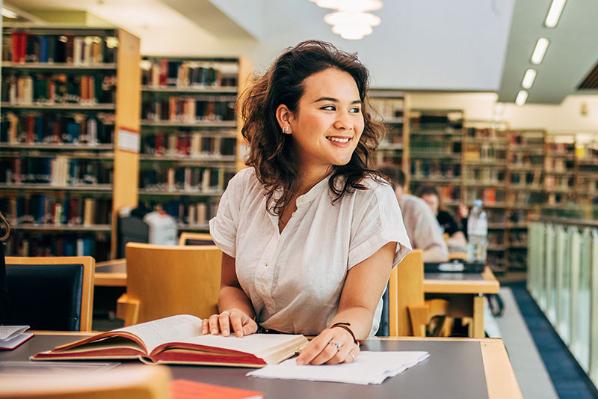 "I feel so lucky to have been able to come to Queen's. I've received an amazing education and I've had so many experiences that have shaped who I am." Rhea Lee Shia Goh, Malaysia
BSc Psychology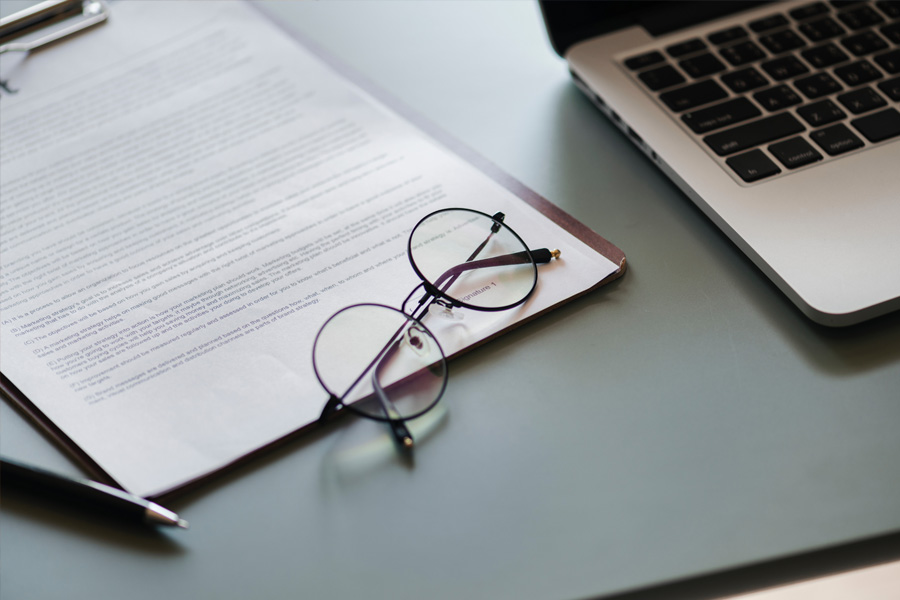 Preparing for Queen's