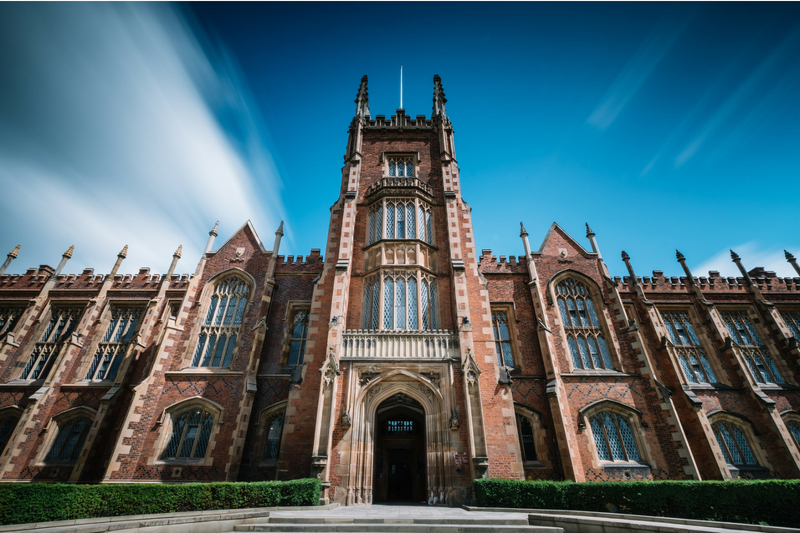 Our University Commitment to Sustainability
As a global institution, we have a major role to play in making a positive impact in our environment.
Our Strategy 2030 sets out how we will embed the UN Sustainable Development Goals across all our activities, from research and education to adopting a leadership role in the promotion of the SDGs, and leading by example in areas such as equality, diversity and inclusion, sustainable procurement and a commitment to disinvestment from fossil fuels.
We are a signatory to the UN Accord, which recognises the key role that global universities have in nurturing a culture of sustainability and achieving the Sustainable Development Goals (SDGs) by 2030 through research and education.
We are committed to embedding them in every aspect of our activity.
Sustainability Summit: January 17 - 21, 2022
Join our virtual Sustainability Summit, designed to stimulate thinking and accelerate debate on the pressing sustainability challenges facing our planet.
Access a unique series of thought-provoking inter-disciplinary talks featuring leading academics across Queen's University and delve deeper in discussion through live interactive seminars.
Open to any student across all disciplines studying at any university.
Decent work and Economic Growth

#53 out of 685 Institutions Ranked

Reduced Inequalities

#63 out of 669 Institutions Ranked

Sustainable Cities and Communities

#41 out of 656 Institutions Ranked
Life Below Water

#6 out of 379 Institutions Ranked

Life on Land

#11 out of 402 Institutions Ranked

Peace, Justice and Strong Institutions

#79 out of 653 Institutions Ranked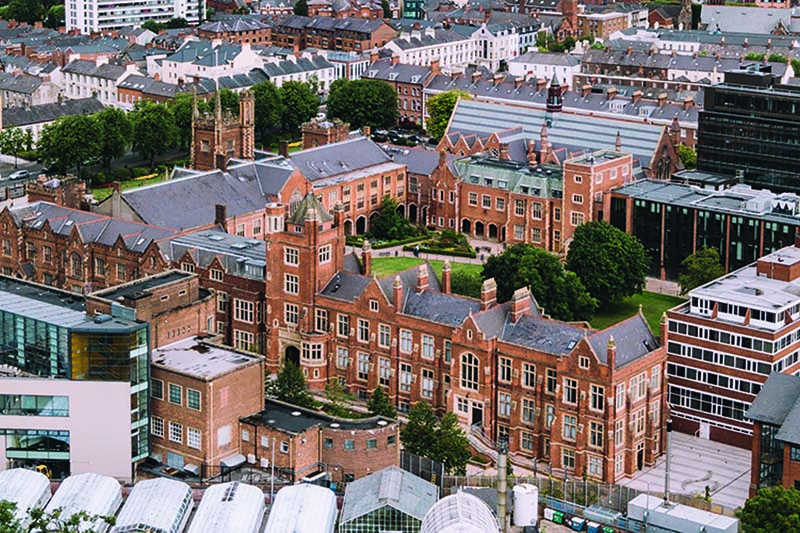 A Sustainable University: Journey to net-zero
We are committed to reducing our environmental impact and we are currently developing the next stage of our carbon strategy.
Over £10 million has been invested to date in over 80 energy efficiency projects
Increasing sustainable travel including substantial provision of cycle parking, lockers and changing facilities, public transport incentives, bike sales and cycle to work scheme
Enabling and empowering our University community to take action
Enhancing biodiversity across campus and creating a home for wildlife
A range of initiatives across the University to minimise waste and increase recycling
Sustainable design principles and practices are embedded within our construction projects
All aiming to reach net-zero carbon emissions as soon as possible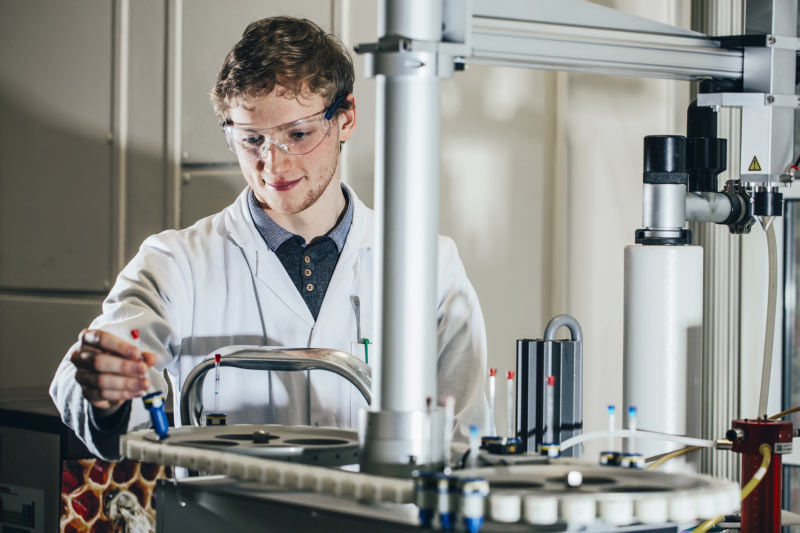 Leading Sustainability Research
Queen's has a proud history of conducting innovative, impactful and world-leading research that has positively changed people's lives.
Our researchers work across disciplines and sectors to address local and global challenges, incorporating the UN Sustainable Development Goals, and driving real-world impact in climate change.
Our strategic research themes focus on:

• A transformative and sustainable economy
• Secure connected intelligence – AI and the data revolution
• Healthy living for all
• Human environment relations
• Inclusive and cohesive communities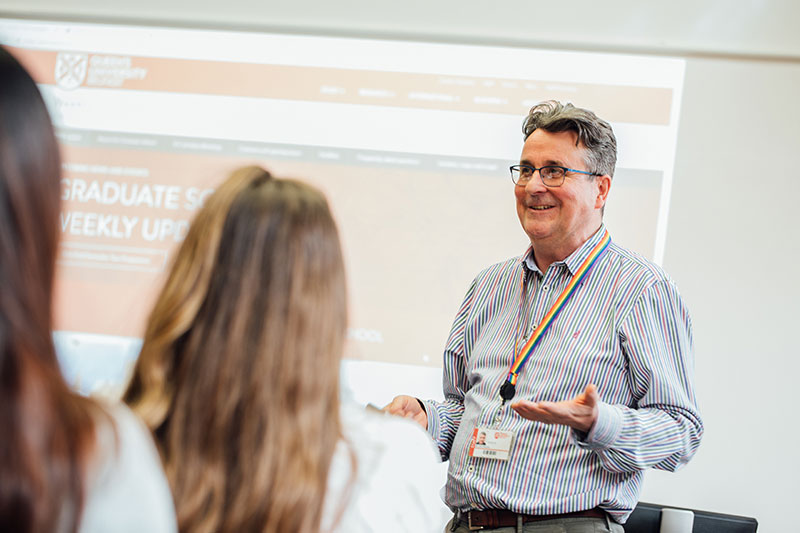 Teaching the next generation of Sustainability leaders
We prepare our students for leadership and citizenship in a global society, committed to sustainability and social responsibility.
Our educational programmes are increasingly focused on embracing the ethos of the United Nations Sustainable Development Goals at a local, national and global level.
By supporting meaningful engagement between students, research leaders and innovators, we equip students with the skills to improve lives for future generations.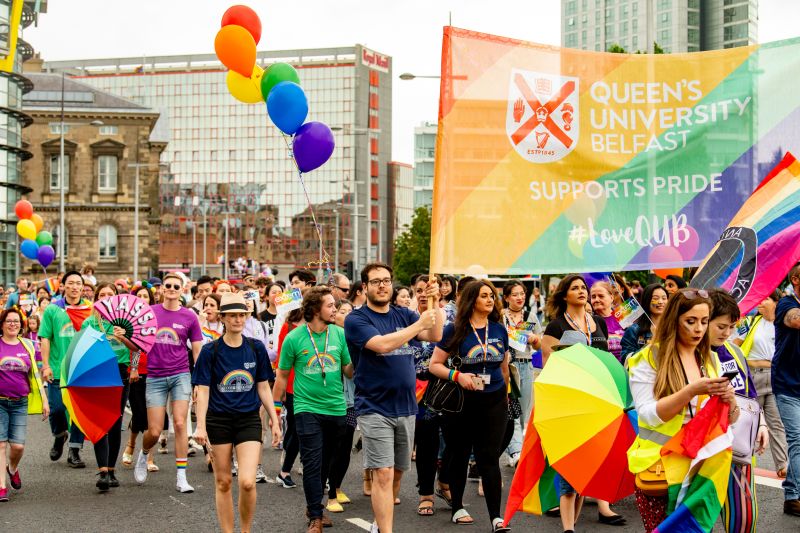 Wellbeing and Diversity
The University is committed to supporting SDGs through wellbeing policies and programmes for staff and students, to assist them with their physical, emotional and mental wellbeing.
A range of programmes have been delivered throughout the year including WOW events (Wellbeing on Weekday) for students and Lunch and Learn sessions for staff.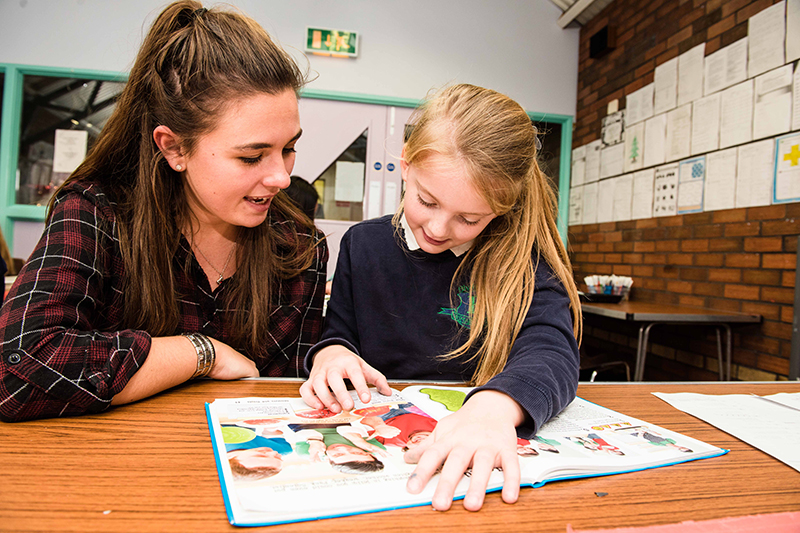 Outreach and Engagement
Locally our staff and students have been working on a wide range of programmes within our community to embed the SDGs.
Taking direction from our Social Charter we work with a range of community organisations through our Science Shop, bring our students and the community together through our volunteer programmes and provide funding to bring the green ideeas of staff and students to life.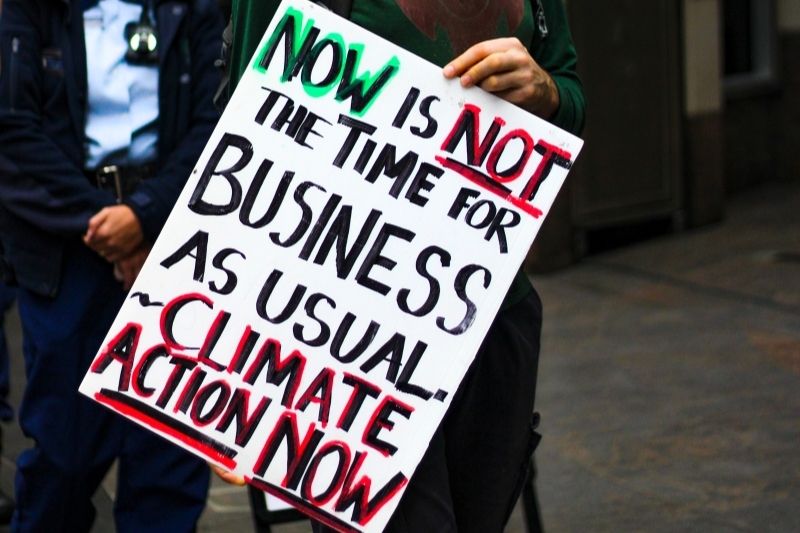 Queen's Voices On Sustainability
In a special Staff Blog series, staff across the University share a range of expertise and perspectives related to themes at COP26.
From our natural environment, creating safe and secure agri-food systems, to assessing the way in which our built environment interacts with the natural world, or in the manner in which we build and maintain truly livable communities and societies, Queen's researchers are at the forefront of innovative, future focused solutions that aim to make our footprint lighter, both on earth and beyond.