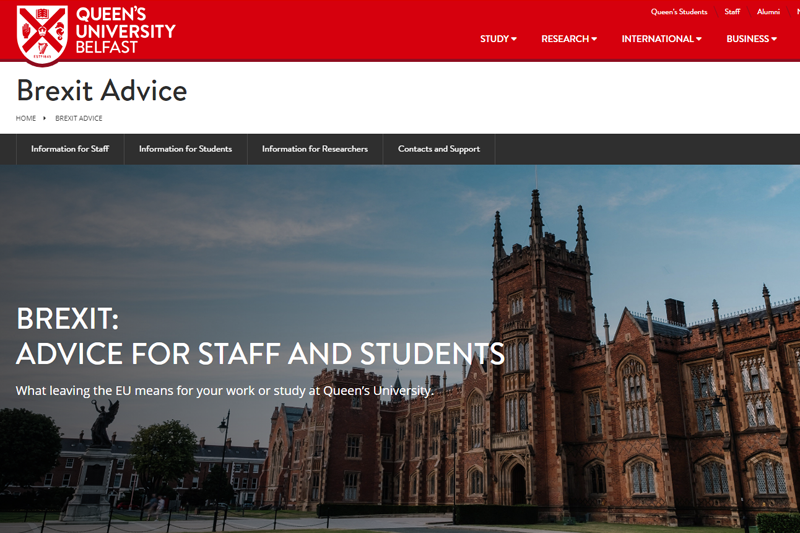 Brexit
Brexit: Advice for Staff and Students
As we approach the scheduled date of the UK's departure from the EU on Friday 29 March 2019, there remains a significant level of uncertainty around the UK's exit and the future shape of UK-EU relations.
Queen's has launched a dedicated website to provide information and support to both staff and students and to help keep you up to date with the latest developments in the Brexit negotiations.
Staff are encouraged to check these webpages regularly for updates.