Heaney legacy honoured as first Children's Writing Fellowship announced
County Down based children's author Myra Zepf has been appointed as the first Children's Writing Fellow, a prestigious new position created in honour of Seamus Heaney and his contribution to literature.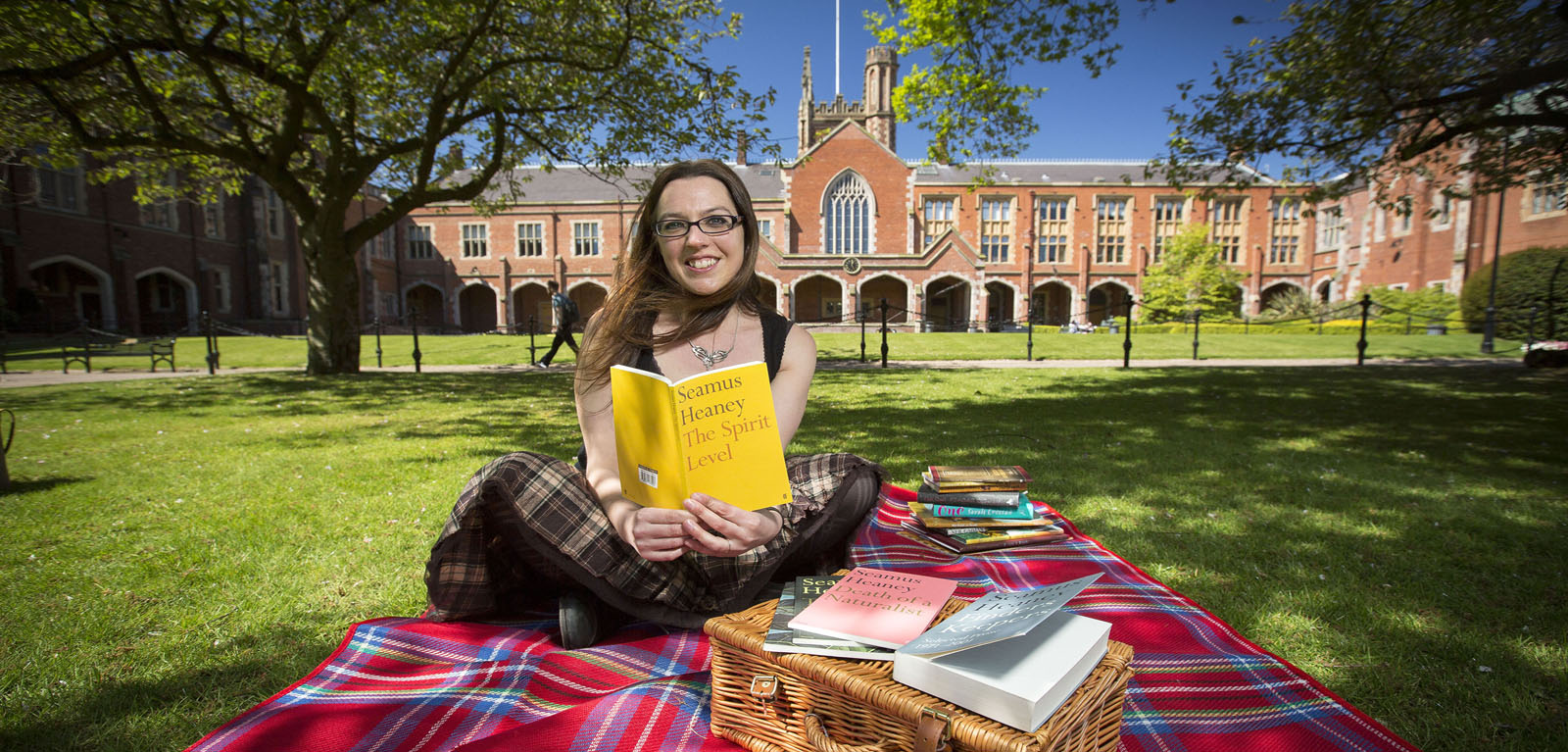 The appointment was announced today and welcomed by the Heaney family with Seamus Heaney's daughter, Catherine Heaney, in attendance.
The two-year post has been created by the the Seamus Heaney Centre for Poetry at Queen's University Belfast and the Arts Council of Northern Ireland. It is the first appointment of its kind and is one of a number of projects created by the two organisations to ensure the legacy of the Nobel Prize-winning poet, and to inspire and support current and future generations of creative writing talent.
Once in post, the Children's Writing Fellow will perform a range of duties which promote an interest in reading and writing from an early age by encouraging creativity and engagement with books with children of all ages, from preschoolers, to young adults.
Welcoming the creation of the post, Dr Glenn Patterson, Director of the Seamus Heaney Centre for Poetry at Queen's, said: "The Children's Writing Fellowship is a tremendously important, and exciting, new addition to the Northern Irish literary landscape, and in Myra Zepf we have a wonderful and worthy first Children's Writing Fellow. I can think of no better way to honour Seamus Heaney contribution to literature than to inspire new generations of readers and writers. The Seamus Heaney Centre looks forward to working with Myra over the next two years in celebrating and encouraging writing for children and by children of all ages."
Catherine Heaney, daughter of Seamus Heaney, commented: "I am delighted that this position has been created by the Seamus Heaney Centre at Queen's and the Arts Council. I am sure the Children's Writing Fellow will inspire a whole new generation of readers and writers."
Roisin McDonough, Chief Executive of the Arts Council of Northern Ireland, said: "We are delighted to announce Myra Zepf's appointment today as the first Children's Writing Fellow. Working with primary and secondary schools, Myra will embark on a creative journey that will promote reading for pleasure, encouraging children of all ages to discover the joy of books, as well as embarking on their own story-telling adventures.
"Seamus Heaney was one of the greatest literary voices of our time and his work is celebrated across the world. The creation of this post is a fitting tribute to his life, work and enduring legacy."
Myra Zepf is a children's author and journalist. She has published three Irish language books for young audiences and has a number of other projects in production, including picture books in Irish and English, and a young adult novel in free-verse. She was nominated for Children's Books Ireland Book of the Year in 2016, as well as the Irish Language Reics Carló Award three times. Her picture book 'Ná Gabh ar Scoil!' ('Don't Go to School!') has been translated into Korean and English. Myra has extensive experience in delivering children's writing workshops in Northern Ireland and further afield, regularly working to deliver bespoke reading and writing sessions for school-age audiences.
Commenting on her appointment, Myra Zepf commented: "I'm looking forward to tapping into that wonderful energy that is already there in the world of children's books, joining dots between organisations and individuals and forging new collaborations. It will be about shining a spotlight on the talent we already have in the local children's writing community and inspiring a love of reading and books far and wide. But most importantly of all, it will be about bringing the buzz of the creative process into schools to develop our youngest writers, sparking their imaginations and nurturing their confidence."
Media
Media inquiries to Zara McBrearty, Communications Office at Queen's University Belfast on Tel: 028 90 97 3259 or email z.mcbrearty@qub.ac.uk