Queen's Call to Share Global Cancer Data to Save Lives
A coalition of global leaders in cancer research led by Professor Mark Lawler, Queen's University Belfast has called for the worldwide sharing of cancer data to save lives.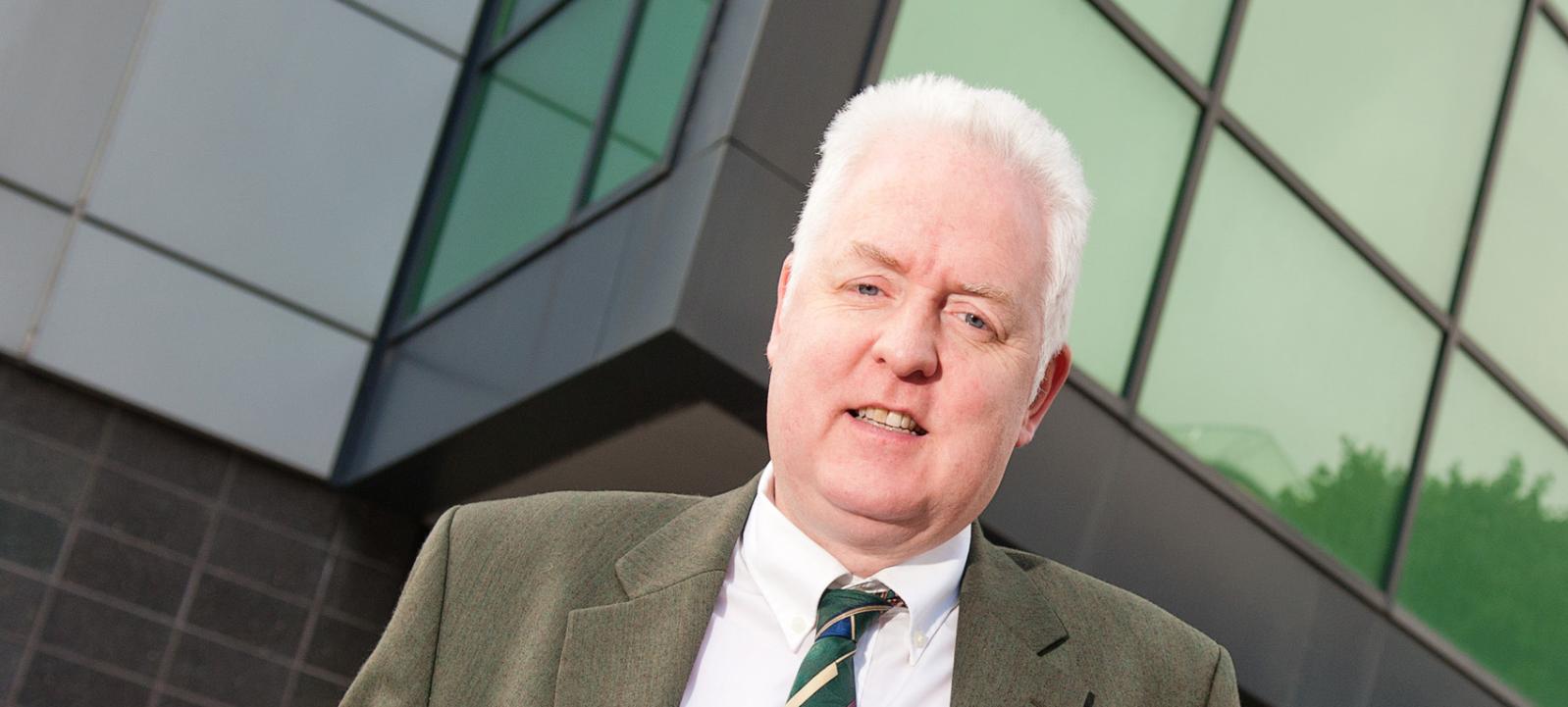 The Global Alliance for Genomics and Health argue how the 'freeing of data' for a disease that knows no borders will enable researchers to find better treatments that increase survival and improve quality of life for cancer patients.
Professor Mark Lawler at the Centre for Cancer Research and Cell Biology (CCRCB) at Queen's University Belfast and lead author of the study said: "Current restrictions on data sharing across borders limit the data that can be used by researchers to carry out a comprehensive analysis of cancer.
"This is particularly pertinent when researching rare types of cancer. If data is limited to a particular region or country, low patient numbers can make clinical research impossible. But it can also pose challenges with common cancers such as breast cancer, which is made up of different subtypes. We need as much information as possible to help develop new diagnostic tests and treatments for these different subtypes."
Charles Sawyers of the Memorial Sloan-Kettering Cancer Center in New York and co-author of the paper said: "If we get this right, we can really use the data to help us in our aspiration to improve outcomes in this deadly disease."
Taking the lives of over 8.5 million people every year, cancer is a global challenge demanding a global response. The paper, published in the New England Journal of Medicine (NEJM) was conducted by a coalition of world leading cancer experts under The Global Alliance for Genomics and Health and led by Queen's University Belfast.
World-leading cancer researchers highlight the urgent need to foster a more collaborative culture, to work together and share data for the benefit of cancer patients around the world. Professor Lawler said: "Such an aspiration depends on both effective collaboration as well as dedicated resources.
"We hope that our call for a 'global cancer knowledge network' energises the community to act decisively and provide the resources to embed data sharing for the benefit of cancer patients globally. If we do, then big data really can save lives.
"Our experience shows that patients want to get involved to make a positive difference so we need to help them to do that."
Recently, a group of patients with a rare gene mutation called ROS 1 that can cause different cancers came together online, frustrated about the lack of progress in the treatment of their disease. The online group involving over 130 individuals from eleven different countries approached a disease foundation and they are now involved in the first steps of developing a clinical trial that targets the particular genomic abnormality that causes their disease.
Professor Lawler added: "We are working with the disease foundation to help make this clinical trial a reality. This exemplifies why accessing data is so vital to enable researchers to carry out their work and ultimately to help patients."
Margaret Grayson, a breast cancer survivor and Chair of the patient group, the Northern Ireland Cancer Research Consumer Forum explained: "Research is vital to improve the quality of life as well as life expectancy for cancer patients. Many patients will be more than willing to get involved and share their clinical information to bring us one step closer to tackling this global health issue."
Media
Media inquiries to Suzanne Lagan, Communications Officer at Queen's University on 028 9097 5292 and suzanne.lagan@qub.ac.uk